In recent years, studying abroad has become increasingly common. You may wonder why it is deemed so important or if it is truly worth it.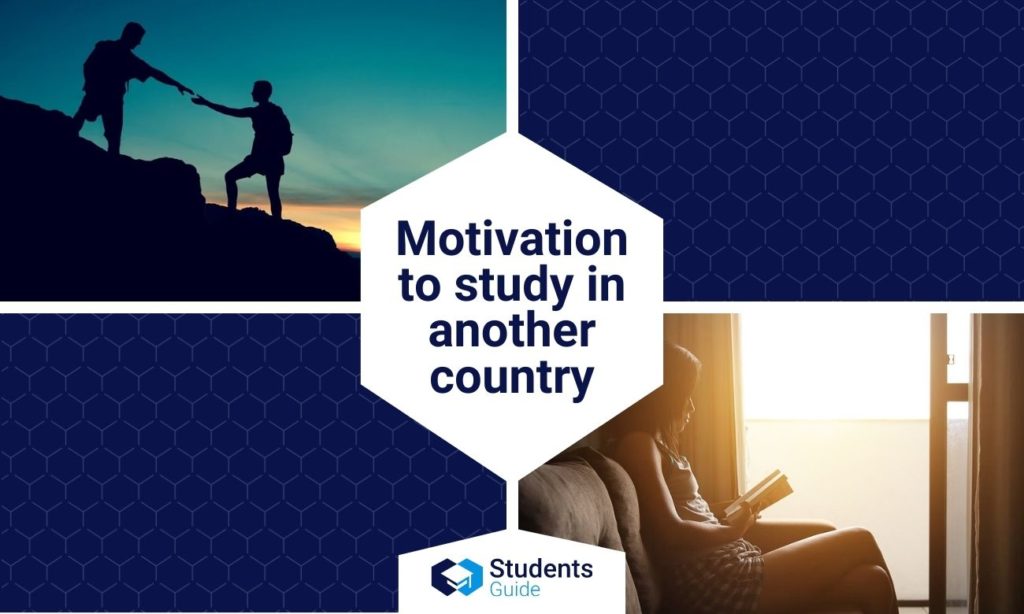 This article answers these questions while giving you at least 10 compelling reasons why you should seriously consider studying in another country. This way, you will be able to weigh the pros and cons and decide for yourself if you are willing to engage in such an enriching and rewarding experience.
10 decisive advantages of studying abroad
When broaching the pros and cons of studying abroad, several undisputed arguments in favor of it often come up, some more obvious than others. Let us discuss them.
The chance to travel to a different country
Embarking into such a long-term journey endows you with many opportunities to become acquainted with different places and their culture. Studying abroad is the perfect occasion to change scenery, discover new landscapes, and try new activities.
The perfect setting to improve your language skills
In most cases, staying abroad, especially for study purposes, means that you have to learn a new language or improve your mastery of said language. The longer you stay in your host country, the more fluent and comfortable you are likely to become in its language. Exposure to the sound of the language and practice opportunities aside, these are also the best — if not the only — conditions in which you can acquire native tendencies, learn idiomatic and slang expressions, and get an intrinsic sense of what words and phrases are most authentic.
A connection with diverse cultures
By studying abroad, you will inevitably meet with one or several cultures that are different from yours. Without you necessarily realizing it, this may lead you to broaden your horizons and open yourself to new values. Many students are fascinated by the distinct cultural markers when they arrive in the host country, and they often come back with a whole different perspective on life. As part of this process, you will also have the opportunity to try new foods, activities, traditions, and many other things!
New encounters
One of the most significant appeals of studying abroad is meeting new people, whether that be locals or fellow foreign exchange students from other nationalities. Chances are you will make new friends and develop meaningful friendships and bonds which you can maintain throughout your life. And who knows? Maybe you can visit them in their country later on!
A springboard for independence
A study period abroad could be your first long-term experience without your family. This means that you will have to learn to live independently, which includes learning to cook, doing the laundry, paying expenses, etc. Living on your own for the first time can appear challenging and daunting, but it is the ideal setting to learn vital skills and grow as a person. You will be led to step out of your comfort zone and face the difficulties that may arise.
Different educational prospects
Each country has a unique education style. By venturing outside your homeland, you will experience new teaching methods. Education being one of the primary factors at play during a foreign exchange trip, it is very important to carefully consider your destination!
Lessons that are not taught in classes or textbooks
Many things cannot be learned from a book; for example, how to interact with people from another country or how a foreign office system works. You can make research about how a different government or culture, but it is nothing in comparison to seeing it with your own eyes.
Increased job opportunities
One of the main motivations to get a degree is to improve our careers prospects. In a globalized world, employers increasingly value any international experience, whether that be work experience, volunteering, or education. Having studied abroad is a massive plus to include on a resume. It can substantially increase your visibility to recruiters and make you more competitive in the job market. Your chances of impressing the employer and shining during the job interview are also multiplied. Many recruiters are looking for graduates with international experience who can speak several languages and boast important skills, including leadership, team management, and adaptability. Studying in a different country will show that you dared to try something new and are open to change and new experiences.
A window for self-development 
Additionally to molding you into a better worker, studying abroad can make you grow as a person. Staying and learning in a different country is known to foster personal growth. Students with such an experience usually come back with valuable soft skills and a confidence boost. Though it can be challenging, it is one of the best ways to prepare you to overcome possible difficulties you might encounter in your future job.
International connections and network building
Studying in an international environment can allow you to make connections that might prove very useful when you are looking for a job. Every person you meet, within and outside the university environment, becomes part of your network of contacts. Some of these connections can lead to job or internship opportunities. You may well end up working with some of your friends in the future.
How to study abroad?
Several international programs offer an array of opportunities for high school, college, and university students alike to study in a country of their choice.
Study abroad programs
Many study programs allow students worldwide to spend a given period as a foreign exchange student in a foreign university or school. One of the most famous and commonly used programs is the Erasmus+ program. The Erasmus institution connects college students with universities across Europe and beyond. If you intend to study in Europe, you typically cannot afford to overlook this option. Check out this Ultimate Erasmus+ Guide to learn more about the program.
YOU MAY ALSO BE INTERESTED IN:
What formalities and documents do I need to study abroad?
Before moving to another country, there are a number of formalities you will inevitably need to delve into. Some obvious ones include:
Finding a place to live,
Booking a trip,
Applying for a Visa and/or passport,
Obtaining insurance,
And, of course, the whole process of being enrolled in a school
If it sounds overwhelming, keep in mind that it is completely natural and that it is ultimately a gradual process. Furthermore, when it's all done, you'll be proud and ready for a journey of a lifetime!
We can also alleviate some of this burden by helping you with the third one. When applying for a passport and/or Visa, there is a range of free online passport photo tools you can use to procure the required photo. Some of the most reputed and trusted pieces of software include the Passport Photo Online website, the PhotoAiD app for Android, and the Passport Photo Booth AiD for Apple devices. These platforms serve both as a guide and a tool for taking passport photos and other document photos from home. Their service is easy to use and saves you time and money, especially now that you may be busy preparing for one of the most important trips of your life. Click one of the links above and have your passport or Visa photo ready online.
RELATED READING:
Pros, cons, and goals for studying abroad — Is it worth it?
The arguments listed above overwhelmingly point towards studying abroad being good in at least some way. However, depending on individual circumstances, it can come with a set of disadvantages and risks. Most challenges associated with studying in a foreign country pertain to budget, language and cultural barriers, college credits compatibility, or insurance coverage, but these issues are far from uncommon and solutions already exist to mitigate their effect. By and large, if you can overcome these difficulties, the benefits vastly outweigh the costs, especially long-term. Studying abroad ultimately enables students to inch closer to their academic, professional, or personal goals. It can even allow them to achieve things they did not envision in the first place and help them figure out what they ultimately want. If you are a student or guardian of a student, the option of studying abroad deserves a serious chance!