We know you'll need some extra help to excel in college. Don't worry. We got you.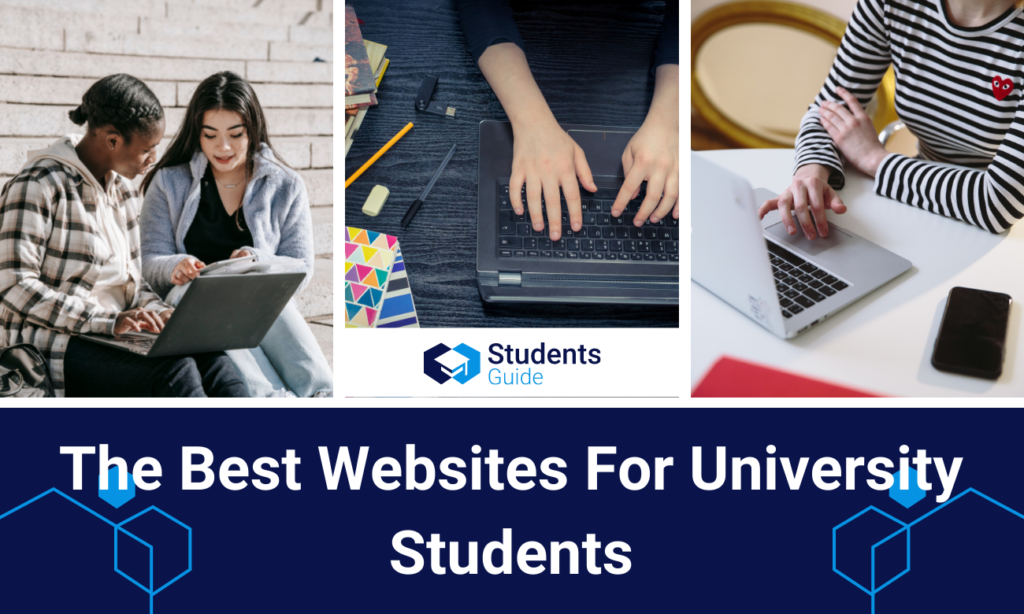 University may be intimidating and it's difficult to know where to turn for help with your academic assignments. Knowing which study websites for college students can assist you with various elements, particularly homework, may be really beneficial.
We've compiled a list of the most useful websites for college students. These are the tools college students resort to the most, just know that if you're not using them right now you're missing out… They're all excellent tools for writing essays, optimizing your time, and organizing your work.
Copyleaks
Plagiarism must be entirely eliminated if you want to get a decent grade in school. The majority of educational institutions react by implementing anti-plagiarism measures and with these anti-plagiarism systems in place, if students are proven to have plagiarized, they will face consequences. Using a plagiarism checker for students is a great way to minimize accidental plagiarism. Just assure you always use one when finishing an assignment to put a solution to this issue.
Copyleaks is a plagiarism checker for students in middle school, high school, and graduate school that can be used to detect plagiarized content in assignments. To discover duplicate information, this tool analyzes your paper to the web, internal databases, and billions of other publications.
Resoomer
If time's short and you still have a lot of reading to do, this can be a good tool for you. Resoomer will synthesize the content of a long text in the blink of an eye. This way you'll be able to "read" long texts in less time.
Summarizing texts can also be a fundamental study technique but if you find yourself not knowing how to highlight the important information or in front of a subject you do not master it's always easier to resort to one of these tools to seek some examples. You can also download the extension for your browser and summarize 500-word articles.
Visme
Sometimes it is as hard a task to have an idea as to communicate it to others and to have the best grades you have to make it as appealing as you can to those listening to you. That's what visme is here for, Visme is an online tool that allows all users to create designs that make their presentations more dynamic to visually communicate data, concepts, and ideas.
The application has several templates that make design easier for non-designers. It may be used to generate slide decks for presentations, but it can also be used to create templates for infographics, charts, logos, storyboards, and graphics.
Scribbr
Every time you think you're done with one of those complicated assignments you realize you still have to spend more time on it to get all the citations of an academic paper right. How much time would you save if this task was easier? Well, here's Scribblr to make your life a little bit simpler.
With this website you can search in all the academic papers you need by title, URL, DOI, ISBN, and more to find relevant information automatically and all the sources you've used will be generated automatically in the correct format. You can organize your reference list as you wish: from A to Z, from first to last, or grouped by source type. If you're still getting familiar with citations, scribblr offers some help with highly qualified APA citation guides and videos and once you've finished you can export your list in whichever format you need.
PaperWriter
The quantity of writing that each student has to do, especially during their freshman year, is daunting. Every time you ask yourself, "How do I write my paper?" you come up with new ones. You may sometimes call your supervisor and ask for assistance, or you can hire an expert.
PaperWriter is an online service that connects you with experienced essay writers that can help you with even the most challenging assignments and guide you through information examination. You can relax knowing that an expert in every subject area will be found and that you will receive high-quality assistance.
Grammarly
As a student, using Grammarly it's just a way of making your life easier and reassuring you are going to improve your grades. It can help you while writing an essay but it will also make sure you have the appropriate tone and vocabulary when writing an email to your professor. You will get straight to the point and we all know how important it is to make a good impression in this type of situation.
Grammarly is a quick way of making sure your writing doesn't have any silly mistakes or typos, the text will be automatically proofread. Almost 90% of students affirm Grammarly has helped them get better grades and over time, you will learn from your mistakes and you will become a better writer.
Studyfy
The revision and review of your own articles is also an important element of your study. It's never easy to remain objective when writing, and you'll have to work extra hard to master the skill of editing and revising. Fortunately, certain services may help you advance your skills.
Studyfy is one of the most useful websites for students. It offers a large collection of essay samples, articles, and tips on writing, essay editing, and many other areas of dealing with papers that you should be aware of. Studyfy offers specialists in every area, so you'll be able to locate someone who can assist you with the evaluation and editing of the professor's remarks.
Connected papers
A big part of writing an academic paper is to do good research. If you need to find trustworthy sources and articles, Connected papers can help you with that.It's a unique visual tool to help researchers find papers relevant to their field. It is as easy as writing your paper's title and looking for the academic papers with the strongest connections.
You can also use a paper about the topic you want and then the tool will generate a graph with all the documents related to the initial document. This allows you to discover the documents related to that particular scientific field.
In the graph, the documents are sorted according to their similarity. This means that even papers that do not directly cite each other can be strongly connected and very well positioned.