Imagine after the end of the academic year you take a road trip, start living abroad in a different country, meet people and experience peoples' cultures and change landscapes for a while and with all you explore yourself in the jobs that you have learned about the whole time at your university. Not to mention international job experience will keep your CV from the crowd.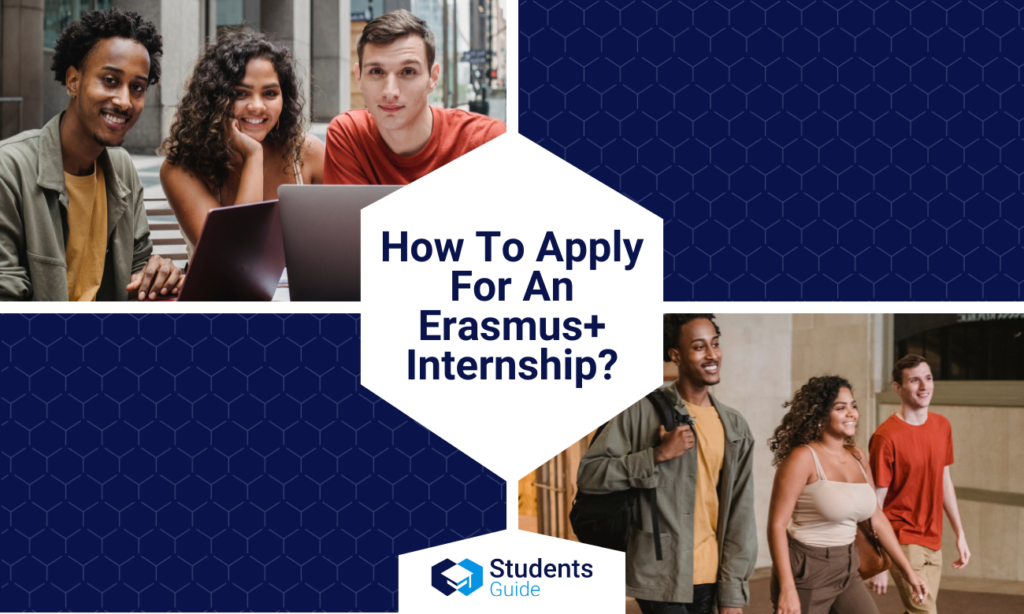 Erasmus+ internship – about the program
Erasmus+ mobility for internships allows students at University to do an internship with a financial grant agreement to a business or organisation. You have the unique opportunity of developing specific skills including language and cultural understanding and improving your knowledge of the economic and social conditions of the country where you acquire work experiences and it is all funded by the grant document . You can work in any type of industry that you like and also choose either you would like to do full time or part time. The program of Internship can be of a period from two and twelve months per study cycle and after finishing you get a traineeship certificate which proves your dedication and willingness to advance in your career.
Erasmus locations
Erasmus takes place mostly in Eu institutions, but also in other countries of other continents like the USA, South Korea, Australia, Morocco or similar foreign countries. Many of today's companies either need help because of the business surplus or simply want to teach young students the modern business we have around us.
How to apply for Erasmus internship?
First you need to go to your University office of Erasmus and tell them about your big plans. They will certainly get the support you need and they'll also give you great advice on documents. Then you need to go to one of the best sites for searching Internships, erasmusintern.org. There you have a current offer of internships for all branches and industries all over Europe and the world.
Prepare documentation
Some Universities sometimes have different policies about the Internship program but here is some information about the applying part. First you need to resolve the documentation with your own university, you need to submit your information, plans and intentions of your departure. This information provides the faculty about the dissemination of your knowledge and experience.
Interview
The company you choose, the one that accepts you for internship, will most likely want to do an interview before agreeing on documentation. At the interview, you should be able to say something about your ambitions for the future and previous experiences. The employer will provide you with details about the job you will do and the experience you will get. After the company interview and the agreed period of work, you have to send the company documents from your university such as a Learning Agreement, which should provide the obligations you will have and the skills you will receive. Keep in mind that the document must be signed.
What is a learning agreement?
Learning Agreement is a plan that details what training you intend to achieve during your mobility. The Learning Agreement should be signed by responsible authorities within the home and hosting universities, as well as the student before the mobility starts.
Financial agreement document
Internship programs in most cases are not paid, but you receive some kind of financial support amount from your university for the program and you sign it in a financial agreement document. It is a grant document which gives you a monthly allowance depending on the country your job is located. If you have special needs you can also obtain additional funding.
Should you be moving between programmes in other countries make sure you ask your national agency for their respective rates. There is also additional support for students from disadvantaged backgrounds or from the outermost countries and regions on the program. You will sometimes need additional funding from your institution, government or other sources.
Travel and subsistence costs
As internship is in most cases not paid for by the company or the host country, companies therefore help in many other situations and things. For example many companies offer one meal a day to their internships to partially facilitate the student's work and financial situation. Furthermore, companies help to find accommodation and provide public transport costs. Depending on the job or industry, many companies also give extra items to their employees during the internship in order to accelerate the progress of the business.
Benefits from Erasmus Internship
Gain work related experience – You can gain the experience you need in any kind of job that you like and you will have the support you need for it.
Growing your personal network – Have the chance to meet people from different countries and exchange experiences and cultures.
Develop individual skills – Developing your so called soft skills will absolutely come in handy for future jobs.
Language skills – While you are working abroad you have the chance to learn new languages that may come in handy.
Explore your career path and gain feedback – With Erasmus Internships you do not have to focus on only one career path. You can try out many different jobs or tasks to find out which one you like the most.
Secure your first job – The experience you gain with Erasmus will in no doubt help you land your first job easily.
Broaden your horizon – Increase your knowledge and understanding for more opportunities.
Domagoj has completed a Master's degree in Project Management in Croatia and wants to continue his career in the field of marketing and management. He follows new technology innovations, loves to travel, and discover the charms of our planet through people, food, and music.