One of the hardest decisions for students, once they graduate, is what to do after. This is partly due to the many courses that universities and colleges offer. When facing this complicated decision, many decide to find a job, renouncing the dream of studying a particular subject because the job market's offer has no space for some majors. But we are here to tell you why you should study, and why you should choose to take that major even though you believe you are not going to find a job in the field.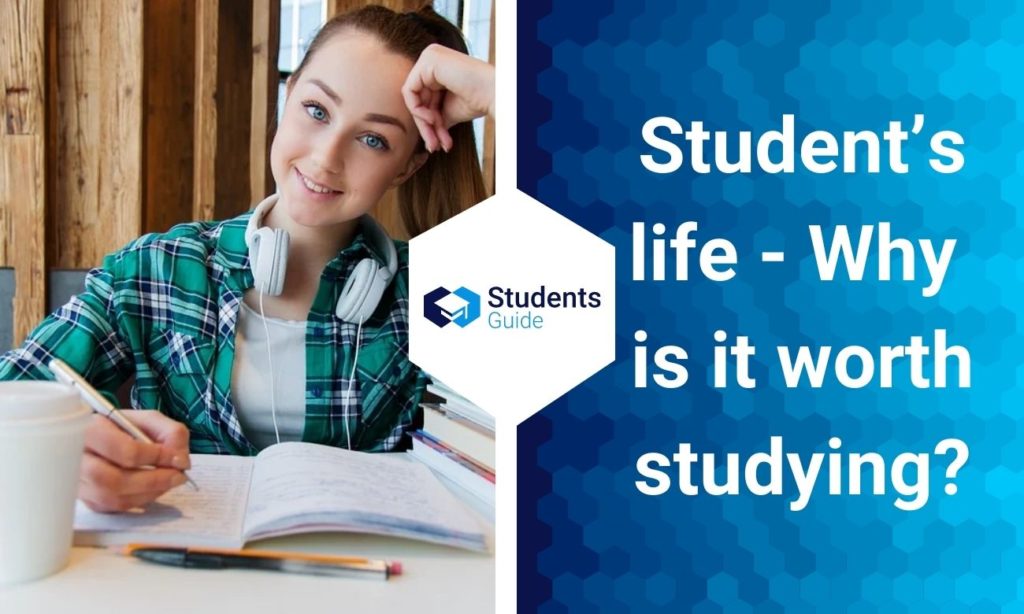 Why is it worth studying?
Those who decide not to keep studying do so because they do not see any worth in furthering their education. What most high schools do is organize job fairs and meetings with representatives of colleges and universities that focus only on why you should choose their courses, but they never tell you why you should choose to study in the first place.
First of all, studying provides you with an invaluable amount of knowledge that is useful not only for entering the job market but also for yourself. You become independent and responsible and learn how to deal with everyday life situations on your own. Studying in an institution is useful for creating connections. We are not talking only about friends, even though you'll make a ton of them, but we are talking about professional connections. Every time your college or university organizes an event or invites an expert, take advantage and try to meet new people that can help you with your future. Moreover, one of the reasons why studying is worth it is to improve your job prospects. It is no mystery that having a degree gives you an edge when you finish studying and start looking for a job and in most cases leads to a higher salary. Finally, you can learn and study something you like. Although in high schools you have a little flexibility with regards to attending classes, it is only in college and university that you have the chance to explore the subjects you like most.
Many students ask if it is worth studying astronomy, chemistry, logistics, and so on. The truth is that there is never a field that is not worth studying. Every field has its beauty and its job opportunities. The problem is that in some cases, universities and colleges do not present all the job positions that students can apply for once they get the degree. For example, students who get a chemistry degree think that they can either become teachers or work in labs. They do not realize that there are many other options, and with their degree in chemistry, they can work as environmental engineers, or they can get into science writing.
The worth of international opportunities while studying
When you send your resume, HR specialists look for international experiences that can make you stand out from the other applicants. There is no doubt that every day the world is connected a bit more, and differently from the past, we need to expand our knowledge of the world to improve our business. The international opportunities you get while studying are the perfect example of resume entries that will catch the recruiter's eye. If you went abroad during your studies either to study in another college or university or to do an internship, you acquired knowledge and skills that are widely recognized and sought after in every field.
Also studying abroad is completely worth it. If you have the means to go abroad and get your Bachelor's or Master's degree in a university outside of the United States, you should definitely do it. You get the same benefits that we have already talked about, but on top of that, you might also have the chance to learn a new language and to find a job in the country where you studied. Many US students, for example, decide to move to the country where they got their degree.
Personal knowledge is one of the reasons why studying is worth it
Nothing can beat the feeling of expressing clearly and confidently your opinions and knowing what you are talking about. Some might argue that you do not need to study in an official institution to learn and grow, but even though this might partially carry some truth, the knowledge that comes from studying in college or university is of a different kind. You build your lifelong knowledge from day one, and you can confront your ideas with professors and fellow students, how to establish relations, and you get a taste of what the world out there is like. Moreover, students face continuous change, and getting used to these changes prepares them for the job market.
Some people ask if it is worth it to study online, and the answer is yes. Many universities and colleges offer online courses and degrees, and even though they are not exactly the same as attending in-person classes in your college and university, taking these courses is also a good option.
What should I do if I don't know what to study?
If you know you want to further your education but you are not sure of what to study, consider taking a gap year, a growing trend among young adults who graduate. While some people say that you shouldn't throw caution to the wind with such things, in reality taking a gap year will make you realize where your priorities lie and what you want to do in your life.
The most common thing that young adults do during their gap year is travel. Exploring the world and taking time for yourself can help you realize what you want to do in the future. Getting in contact with people who have different mindsets and cultural backgrounds makes you step out of your comfort zone and realize who your real self is. During these trips, many people stumble upon the perfect career field for them and suddenly they realize what they want to study.
You might be thinking that traveling is expensive and you do not have that money, and we agree. But traveling does not necessarily mean that you have to simply travel. Traveling while working is the best opportunity for people who want to take a gap year but also put aside some money for that college or university tuition, and there are many options out there. The most common one is applying for a Working Holiday visa, a program available for American citizens in six different countries. If you want to know more about requirements and how to apply, check out this article about the working holiday visa in the United Kingdom. Aside from the common jobs you can get through this visa, you can consider becoming an Aupair or an English teacher.
If you do not want to go abroad, you can find a job in your city or State and discover many career options. This might be a good chance to see how the job market works and what you could be interested in studying.
Why is it worth studying – an overview
To make it short, studying is always worth it. It provides you with different skills and knowledge and helps you find a better job or your dream job. Students love the international experiences that they have while studying, and recruiters love them when screening candidates.
Q&A – Is it worth it to study?
Is it always worth it to study?
While the general answer to this question is yes, every situation should be considered on its own. If you already know in what field you want to work and you know for sure that you do not need a degree for that, you might want to go straight to work. But once again, the experiences that come from getting a degree are of great value.
What is the difference between college and university?
Generally speaking, universities offer many more options for courses than colleges, and they are also research-oriented, meaning they give students the chance to work in labs. Compared to universities, college tuition fees are lower and schedules are more flexible.
Is it expensive to study abroad?
It depends on the country you choose. Generally speaking, European universities have lower tuition fees than most American colleges and universities, and Americans can apply for many scholarships. In some countries, such as Norway, US students do not pay tuition fees.
Is it worth studying abroad?
As we already said in this article, studying abroad is the best thing you can do for yourself. Not only do you grow and discover the world, but you also acquire skills and knowledge that are valuable in today's job market.
What do I do if I don't like the major I choose?
Do not worry about admitting what you like and what you do not. If you choose a major but then regret it, there is always time to change paths and choose what you find more interesting.
You might be interested in: