Germany is one of the most famous countries for higher education. Not only European but also students from all around the world are attracted to this beautiful country where they decide to spend the most precious period of their lives. However, there are many reasons why students choose to study in Germany. While some pick Germany because of the favorable geographical position, which is literally the heart of Europe, others focus more on prestigious universities situated all around the country. In this blog article, we reveal other reasons why studying abroad in Germany became so popular among international students.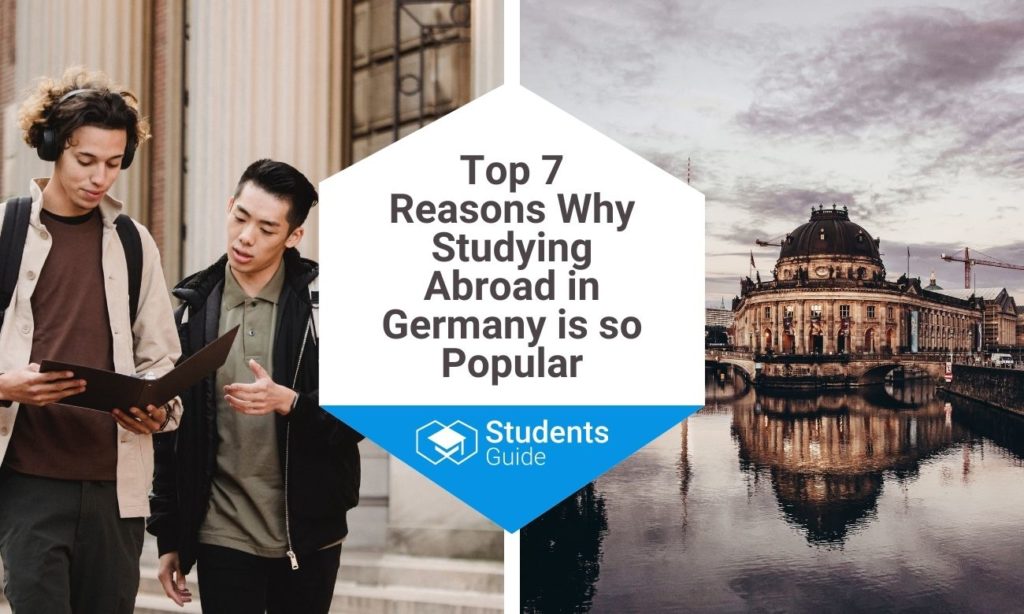 No tuition fees
In times when higher education is quite an important prerequisite for a successful career, finding a perfect place that offers quality education for low tuition fees became extremely difficult. However, when it comes to Germany, many would be surprised that public universities are almost free of charge for both EU and third-country citizens. The decision to eliminate tuition costs at public universities was made in 2014, and since then, it has helped Germany cement its position as one of the most appealing study-abroad destinations in the world.
Still, students have to pay administrative fees, including a student contribution, a student union fee, and a public transportation ticket, totaling roughly €250 per semester. Nevertheless, this amount is still considerably low when compared to universities in other countries. Therefore, studying abroad in Germany is an excellent option for students coming from nations such as the United States or the United Kingdom, where tuition fees are a major worry.
The majority of programs taught in English
If you are interested in studying in Germany but concerned about your German language skills, we can assure you that there is no need to worry. Studying in Germany is not only free of charge, but you can also do it in English, which is the country's lingua franca. Most master's programs and PhDs are instructed in this language, but some bachelor's degrees are as well. The ability to study in English is another reason why students choose Germany as their study destination.
Nonetheless, even if you decide to enroll in a program taught in English, we highly recommend you to learn German on the way actively. It is the most spoken language on the European continent and is an official language in 7 European countries. If you speak German, you will set yourself in a situation where you will easily acquire job opportunities after your graduation.
Top-ranked universities
Another compelling reason that makes Germany a popular study-abroad destination is the country's reputation for providing high-quality education at top-ranked universities. With over 380 officially recognized universities that offer more than 17,000 study programs, students are spoilt for choice when it comes to choosing which university to apply to.
Some of these universities have been consistently ranked among the best in the world. For example, the Technical University of Munich is featured in the QS World University Rankings as the 50th best educational institution globally. In combination with low tuition fees, top-ranked universities are legitimate reasons why Germany is a beloved study-abroad destination for international students.
Globally recognized degrees
All German universities follow the Bologna reform, ensuring that all students receive a unified and internationally recognized degree, such as a bachelor's, master's, or Ph.D. Many programs are designed to keep up with the most recent scientific advancements and confidently prepare students to handle global challenges. A degree acquired at one of the German universities will provide you with a fantastic opportunity to obtain a preferred job position in the global market. You will be respected and welcomed by many international companies that value the tradition of quality education.
Affordable living cost
Despite Germany's status as one of the world's wealthiest countries, the cost of living for students could be relatively cheap. Rent cost is probably the most significant financial concern that you will face while studying in the country, but there are a couple of ways to get around this. Knowing that room prices are higher in metropolitan areas, you can look for a room or a flat outside the city. Also, you can choose to share an apartment with a few other students, or you can apply for a room in a dorm or a student hall which will cost you around 400 euros depending on location. Not only will you be able to reduce your living expenses, but you will also have the opportunity to meet new people!
Other goods and services like food, amenities, public transportation are not so expensive. This means that with careful financial management and minor lifestyle changes, the cost of living for international students can be relatively affordable.
Great student job opportunities
Although there are no tuition fees for universities, some administrative costs still need to be paid. For this reason, many students tend to work part-time along with their studies. EU students, however, will have no trouble finding a job as there are no specific restrictions with regards to that, while international students from non-EU countries can work for up to 20 hours per week and need to obtain a work permit.
For the majority of student jobs, you don't need any qualifications. Students mostly work as tutors, bartenders, administrative employees, babysitters, etc. Moreover, practice-oriented universities collaborate with the best companies to provide easy access to paid internships for all students. Working part-time during your studies will earn you extra money, but it can also be a great 'item' for your CV, improving your future employability.
Travel across Europe with a student visa
If you are a European citizen, you will enjoy all the benefits that German citizens have, meaning that you can travel, work and study without any additional permissions. However, if you are a non-European student and wish to study in Germany, you will have to obtain a student visa. This type of visa allows you to stay in the country for more than 90 days. It is basically your residence permit that will enable you to move freely throughout the country and travel visa-free to other places in the Schengen Area.
Germany's favorable geographical position in the middle of Europe and well-developed network of highways and railways will make travel to neighboring countries easy and cheap.
Studying abroad in Germany – FAQ
Is studying abroad in Germany expensive?
You can study in Germany almost for free. There are no tuition fees for public universities, and students just have to pay administrative costs, which are approximately 250 euros per semester.
Are German degrees internationally recognized?
Yes, German degrees are internationally recognized, and some of the universities are topping the international rank list of best universities in the world.
Can I work in Germany with my student visa?
Yes, Non-European students who possess a German student visa can obtain work permission which will allow them to work 20h per week.
Final thoughts
In this blog article, we mentioned just some of the reasons why Germany is one of the most popular study-abroad destinations. If you decide to move to this country, besides free education, you will get an opportunity to explore a rich cultural history that is part of world heritage. Also, you will be in an excellent position to learn a language spoken by more than 130 million people. Lastly, after your graduation, you will get a chance to stay in Germany for an additional 18 months to seek employment and continue your professional career in a country that has one of the most robust economies in the world.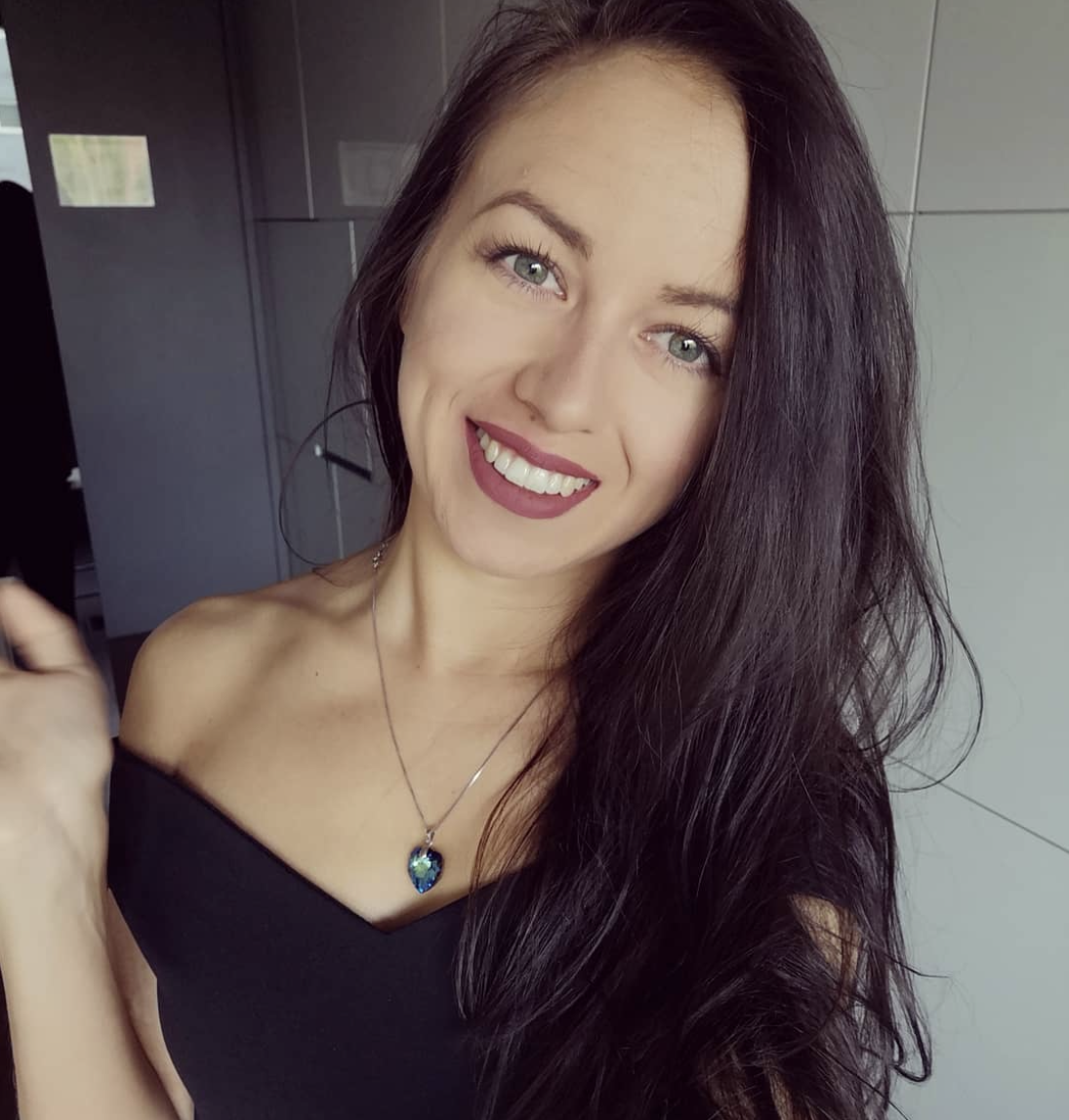 Anisa is a Media and Convergence Management student at AAU in Klagenfurt. She is a passionate poetry reader, games lover, and enthusiastic writer. When she is not writing, Anisa loves to spend her time traveling and exploring new cities. Her professional interests include consumer behaviour, organizational communication, and cross-media management.