With a rich heritage, fascinating history, and delicious food, a trip to Italy is a must to be done at least once in a lifetime. There's much to enjoy, from the lively city of Rome to the Floating Venice, from the small historical towns to the sun-drenched beaches, not to mention the Italian food. Read this article to get some tips on how to plan a trip to Italy on your own and which are the visa requirements for US citizens.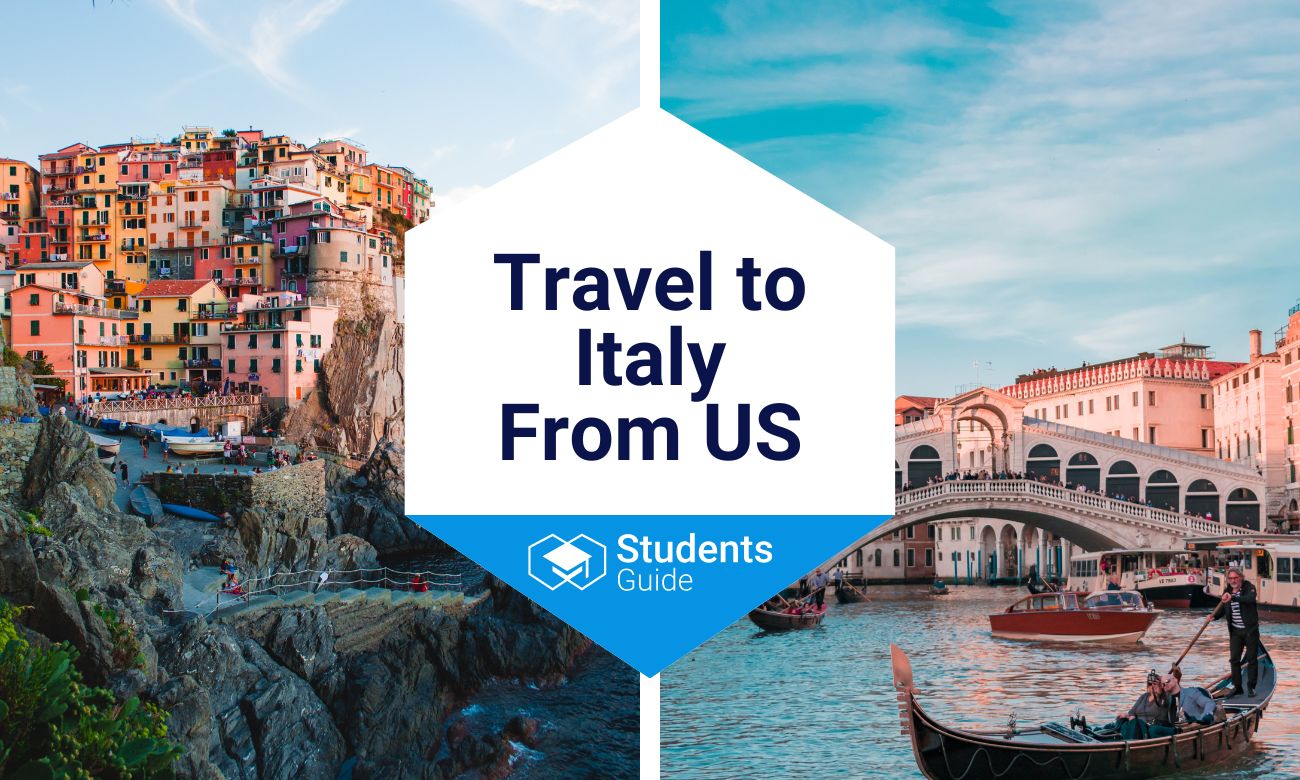 Why travel to Italy? – Facts and Figures
To travel to Italy well prepared, here are 10 curious facts that sum up Italian culture, lifestyle, and typical characteristics.
Italy is the fifth most visited country in the world.
Based on 2019 tourism numbers, Italy welcomed nearly 65 million visitors. With this incredible number, it positions only behind France, Spain, United States, and China. So why not start your trip in Europe with Italy and then continue with France or Spain?
Italy has the most UNESCO World Heritage Sites in the world.
Italy is packed with important sights and 55 of them are World Heritage Sites, making Italy the country with the most sites on the list. Indeed, nearly all regions have at least one UNESCO site: from universally known historical centres of Rome and Florence to the natural wonders of the Aeolian islands and the Dolomites.
Inside Italy there's the world's smallest country.
Located within Rome, The Vatican city is the smallest state in the world by both area and population: about 800 people live in an area of 44 hectares, around 1/8 the size of Central Park in New York. This centre of Christianity features world's known sites such as St. Peter's Basilica and the Sistine Chapel.
There are over 1500 lakes in Italy and the only 3 active volcanoes in Europe.
The country is dotted with small bodies of water in the mountains and with big and touristic others like Lake Garda or Lake Como. In the south of Italy you can also find the volcanoes Vesuvius, Etna and Stromboli, with these last two having a quite intense and spectacular eruptive activity.
Every year, 14 billion espressos are drunk in Italy's local cafés.
It's not only a legend: Italians actually drink espressos at any time of the day. So, this is a lot of coffee, to be more precise each year they consume 37 kg of coffee per household.
On average, an Italian eats 25 kg of pasta a year.
Pasta is a serious matter in Italy: with hundreds of different shapes, filling and traditional recipes you will never get tired of it. And it is a historic matter too: paintings founded in a pre-Roman tomb suggest it already existed in the 4th century B.C.
Italy is the world's largest wine producer.
Producing thousands and thousands of wine hectolitres each year, Italy is the home of spectacular wine landscapes, which you can visit through wine roads. In Caldari di Ortona you can find even a free wine fountain flowing with local red wine.
33 local languages are spoken on Italian territory.
Not counting the languages of recent immigration, in Italy you can hear many different dialects. In fact, in addition to Italian, each region has one (or more) traditional languages, which are still spoken today, particularly in the South and by older people.
Tourists throw on average €3,000 into the Trevi Fountain each day
Legend says if you throw a coin in the Trevi fountain, you will come back to Rome. This habit was started by Italians and is now continued by tourists. It brings roughly €3,000 in the fountain every day: the money is then collected and goes to local charities.
Italy has been a country for less than 200 years, and yet its capital is more than 2000 years old.
Before 1861 Italy was divided into a lot of small sovereign states, then unified together, making Italy one of Europe's youngest countries. However, the city of Rome dates back to 753 BC, when it was founded by the future Roman Empire.
Do I need a visa to go to Italy?
Italy is a must visit destination, there's no doubt about that! And if you are still with us at this point, we are sure you agree on that too. So, let's move on now to passport requirements and documents – they are your gateway to beautiful Italy!
In the near future, there will be important news concerning document requirements to enter the Schengen Area involved in a system called ETIAS. Just keep in mind that this system is still not operating, but it will be soon (it is expected to be the standard form from end 2022) and we will talk more about it further in this article.
As for now, a passport is the main document for travelling abroad and this includes Italy, Europe and the Schengen Area in general. Nonetheless, depending on the type of journey you are planning and the length of your stay, US citizens might be required to have different documents.
As US citizens, you do not need to apply for a visa if you travel for tourism and/or business and your stay won't exceed 90 days in a 180 days period. On the other hand, if you are planning a longer stay, you will need to apply for a visa and a residence permit (permesso di soggiorno).
Currently, travel might be restricted due to Covid regulations, so we highly recommend that you check the website of the US embassy in Italy. As a general rule, US citizens travelling to Italy for tourism or business reasons and a maximum of 90 days do not need a visa, only three main things are required:
A US passport with two blank pages for stamps and valid for at least six months beyond the departure date
Evidence that proves the purpose of entry
Proof of sufficient funds to support yourself during your stay
ETIAS visa
ETIAS is the main news you need to be aware of. It stands for European Travel Information and Authorisation System, the new IT system created to facilitate access to the Schengen Area as well as enhancing border security.
Italy, as part of Europe and the Schengen Area, adheres to this programme and US citizens planning to travel to Italy in the future will need to be fully aware of this. Nonetheless, old rules still apply because it was supposed to be operating from the beginning of 2021, but the official website of the European Commission warns that ETIAS has been delayed.
At the moment, no ETIAS applications are taken into consideration, as it will be operational by the end of 2022.
If you are wondering what the Schengen Area is, just remember that it is an area – corresponding more or less to the European continent – without any internal borders. It means that people can move freely between countries. Once you get your ETIAS, you have free access to all countries without restrictions.
The application process is carried out entirely online. US citizens are asked to provide all personal information requested during the application process and to enter details about:
a valid machine-readable passport
a valid email address
payment of application fee
You will also need to declare from which country you intend to enter the Schengen Area and stick to that choice. This means that if you declare on your ETIAS application that your first entry country is Italy, you will first need to fly to Italy and only afterwards you can move freely to other countries in Europe.
After completing the application process online, your request will be assessed by the security database system and it is supposed to be evaluated almost immediately. An answer will be provided by email. If positive, the visa will be applied electronically to your biometric passport, while if negative, the email will motivate the reasons for the refusal.
ETIAS applies for only 90 days in a 180-day period and can be used only for tourism, business or short-term study purposes. It has a 3 years validity, but be aware of your passport expiration date. Your ETIAS is strictly linked to the passport details you give, if the passport you applied with expires, so does your ETIAS.
Is it safe to travel to Italy?
Italy is an industrialised and safe country on both security and health sides. We recommend anyway to take precautions, as you will be a foreigner in a different nation and small incidents might ruin your vacation if you have not taken the right precautions.
Be aware of your surroundings
Keep your passport in a safe place (for more information read our article about passport safety tips)
Be alert while attending crowded events or visiting major tourist destinations – pickpocketing is more likely to happen on these occasions
Do not leave bags unattended and keep your personal belongings out of sight
Avoid protests and demonstrations – even peaceful protests might turn violent
Note the emergency numbers as well as US embassy and consulates phone numbers and addresses
Security and safety
Petty crimes and scams can happen everywhere, but tourists might be a special target as they are not familiar with the uses and customs of a place. Here is a list of tips on how to protect yourself, which apply to Italy as well as other European countries you might visit with your ETIAS:
112 is the emergency number valid all around Europe
In Italy other emergency numbers are also active:
113 police
115 firemen
117 Finance Guard
118 medical emergency
1515 State Forestry Corps
1530 Italian Coast Guard
Health
Currently the COVID pandemic is affecting Italy as well, precautions and regulations are determined according to changes in the pandemic curve. To be updated on all health requirements, you should keep checking the US embassy website where all news for US citizens is thoroughly reported.
We all hope that the Coronavirus pandemic will soon be over and travels will go back to normal! So, leaving for a moment our current situation aside, we can affirm that no specific requirements or vaccinations are listed to visit Italy. Nonetheless, the US government advises that its citizens follow the precautionary measures given by the CDC.
The official CDC (Centers for Disease Control and Prevention) website recommends that all travellers, before planning any trip abroad to any country, are up to date with their routine vaccinations and considering where you are going, for how long and the reasons for your stay, doctors might also recommend you further vaccinations.
As said before, these precautions are valid for other countries than just Italy. Italy is a safe country, so we invite you to be aware of all precautions as well as enjoy your vacation to the fullest!
We wish you a nice and wonderful journey to Italy!
Sources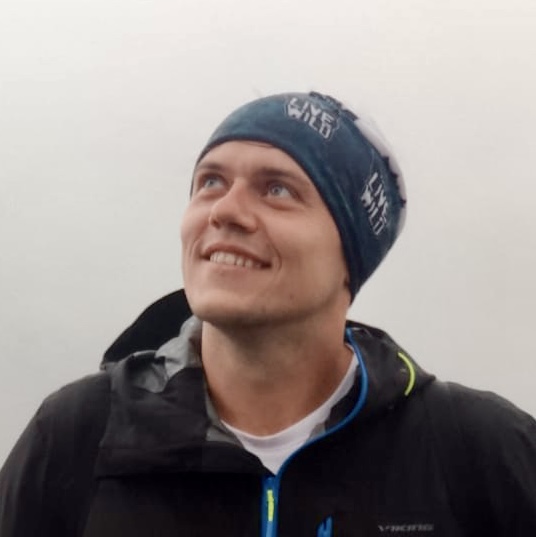 Michal Jonca is a travel, food, and trail running passionate who visited 40+ countries on four continents. He is a Travel Leader for the adventurous travel company Solisci and the Community Manager at Students Guide.
Only this year, he enjoyed his workation in Thailand, Turkey, and the Caucasus mountains.