Denmark seems like a perfect tourist destination mostly because it is one of the happiest countries in the world according to the World Happiness Report. Do you agree with it? Guess, you have to go there to find out.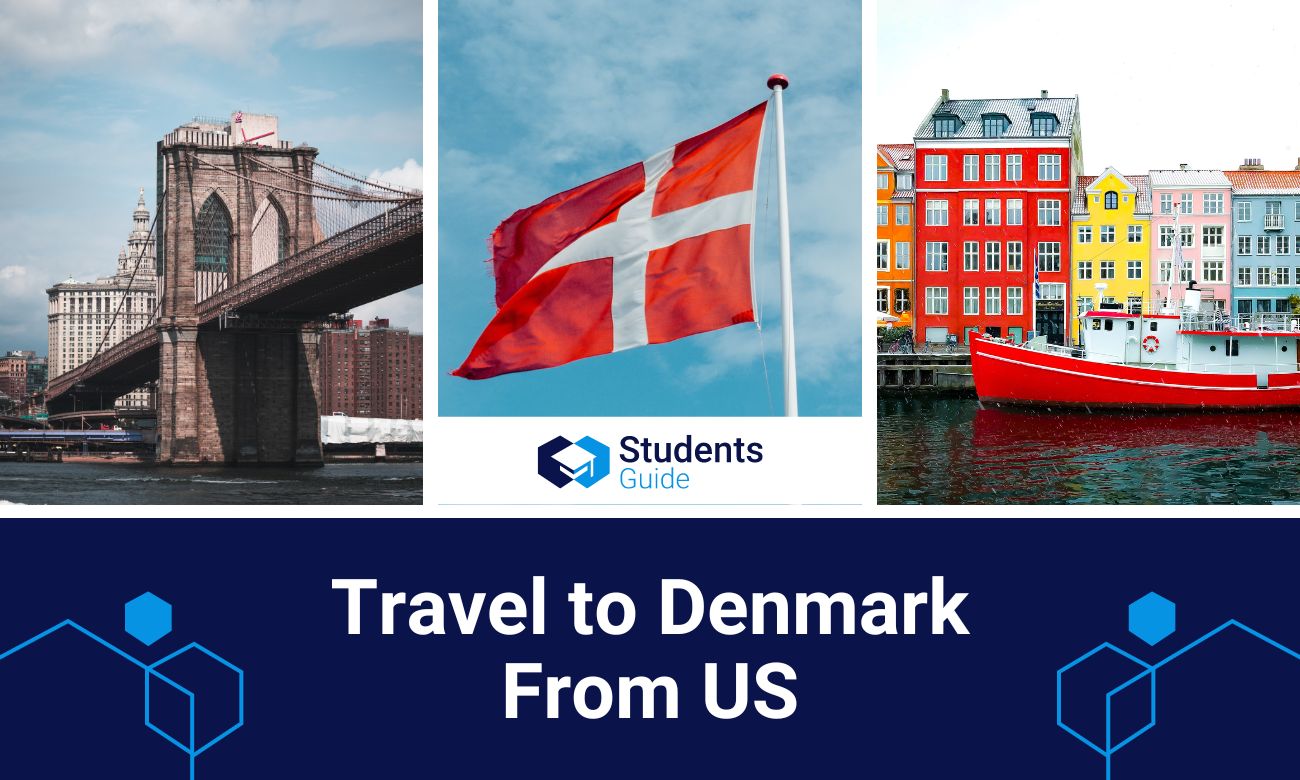 If you are a US citizen and already hold a ticket to Denmark you have to know if you need a visa there, what is ETIAS, what to know before your journey and if you can travel to Denmark now. Don't worry. We will dispel the doubts and help you prepare for your trip to the country of Vikings and hygge!
What to see in Denmark
While visiting Denmark you have to go to the capital – Copenhagen which is also the biggest Danish city.
In Copenhagen, you can notice the culture and lifestyle of Danes. Located to the rear of Amalienborg palace, Nyhavn (New Harbor) will interest most tourists who probably have already seen its multicoloured houses, restaurants and tall ships on postcards.
Anyone who adores art should go to the National Museum of Denmark (Nationalmuseet) to see Danish artefacts or the National Gallery of Denmark (Statens Museum for Kunst) which has the largest collection of Danish art. Across the Scandinavian style, you find Dutch Masters' paintings such as Picasso's and Edvard's Munch.
However, going a little outside of the art space, it is worth seeing the Tivoli Gardens which is a symbol of Denmark. This iconic recreation space became popular worldwide, appearing in movies and offering so much fun being a world-famous Disney theme park with rollercoasters, puppet theatres, restaurants and cafes, gardens and food pavilions.
From outside attractions, you should see the Scandinavian icon! Oresund Bridge which is located around 10 kilometres outside of Copenhagen and became more popular because of the popular TV drama The Bridge.
Denmark is known for producing the most popular blocks in the world, talking about LEGO! admittedly it is not in Copenhagen anymore but in Billund. Worth checking LEGO House while being there, especially with children.
The last place on our list is Kronborg Castle which is on the UNESCO World Heritage Site and also the setting of Shakespeare's Hamlet.
There are many more travel attractions in Denmark, search for what interests you the most!
Do US citizens need a visa to Denmark?
For up to 3 months you can stay in Denmark as a US citizen without a visa. However, travelling to Denmark requires you to hold some other documents depending on the nature of your journey (tourist or business), you need a passport valid at least 3 months beyond the intended stay and sometimes tickets for return or onward travel.
However, Americans are required to apply for an ETIAS online visa waiver to enter Denmark but ETIAS is not a visa so if you would need to stay in Denmark longer than 3 months you might think about getting an embassy visa.
How to apply for the ETIAS visa waiver?
ETIAS visa is an electronic travel authorisation for Europe that allows foreign citizens such as Americans to travel in the EU and Schengen zone. It is designed to be simple and possible to fill without the need to visit a European embassy or consulate.
ETIAS requirements for US citizens:
Providing a valid passport for at least 3 months passport issued by an ETIAS-eligible country (in this case, the United States).
Providing a current email address to receive information and updates on the application. It is mandatory because the approved ETIAS travel authorization will be also sent to this address.
Filling out the ETIAS application form in all its parts as accurately as possible.
Using a credit or debit card to pay for the ETIAS for a US citizen's application fee.
The ETIAS application requires Americans to submit:
Personal information (full name, place of birth, gender, etc.)
Contact details (address, telephone number, email address, etc.)
Passport details which you will use to enter the Schengen zone
Travel plans (first point of entry to the Schengen area, accommodations, hotels, etc.)
You might be asked about other information such as criminal records and health-related questions.
The ETIAS visa waiver must be printed and presented to the European Border Guards upon arrival. They decide if the traveller is eligible to cross the border or not.
Interesting facts about Denmark
No place in Denmark is more than 30 miles (50 km) from the sea.
Denmark has more than twice the amount of bicycles (4.2 million) as cars (1.8 million).
Copenhagen's Strøget is the oldest and the longest pedestrian street in the world (at almost 2 miles/3.2 km long).
Danes are certified as foodies because they are the fifth largest exporter of food in the world, despite their small population.
Danish philosopher Søren Kierkegaard or 'Father of Existentialism' is one of the most important philosophers of the 19th century which describes human life in terms of ethics, aesthetics, and religion.
Can I travel to Denmark now?
In general, now travellers should avoid travels to Denmark unless it is necessary. All passengers from the United States have to provide a negative COVID-19 viral test taken within 3 calendar days of travel.
During travel, you have to wear a mask, avoid crowds, wash your hands often or use a hand sanitiser, stay at least 6 feet from people who are not travelling with you and watch for symptoms.
Before travelling back to the United States by air you should get tested with a viral test no more than 3 days before your flight departs. The test result must be negative. You might be asked about the copy of your test results during the travel so keep it just in case.
After you come back from Denmark, get tested within 3 to 5 days and stay home to self-quarantine for 7 days afterwards. If you don't get tested after coming back, it's safest to stay home to self-quarantine for 10 days.
Sources