Cuba's official name is the Republic of Cuba. It is the biggest island in the Caribbean Sea. Island is long but narrow – its surface reaches 1,200 km from east to west, and it's only 100 km wide. Cuba's capital city is Havana, and its spoken language is Spanish. The total population of the country reaches 11,382,820.
Originally, Cuba's inhabitants were Guananahatabey and Ciboney people, however with time in 1511 forces from Spain took over the land and marked it a Spanish territory. Lots of slavery happened in Cuba, due to the harvest of sugarcane plantations and many workers have died from overwork. Now, the culture of Cuba is a mixture of African, native, and European.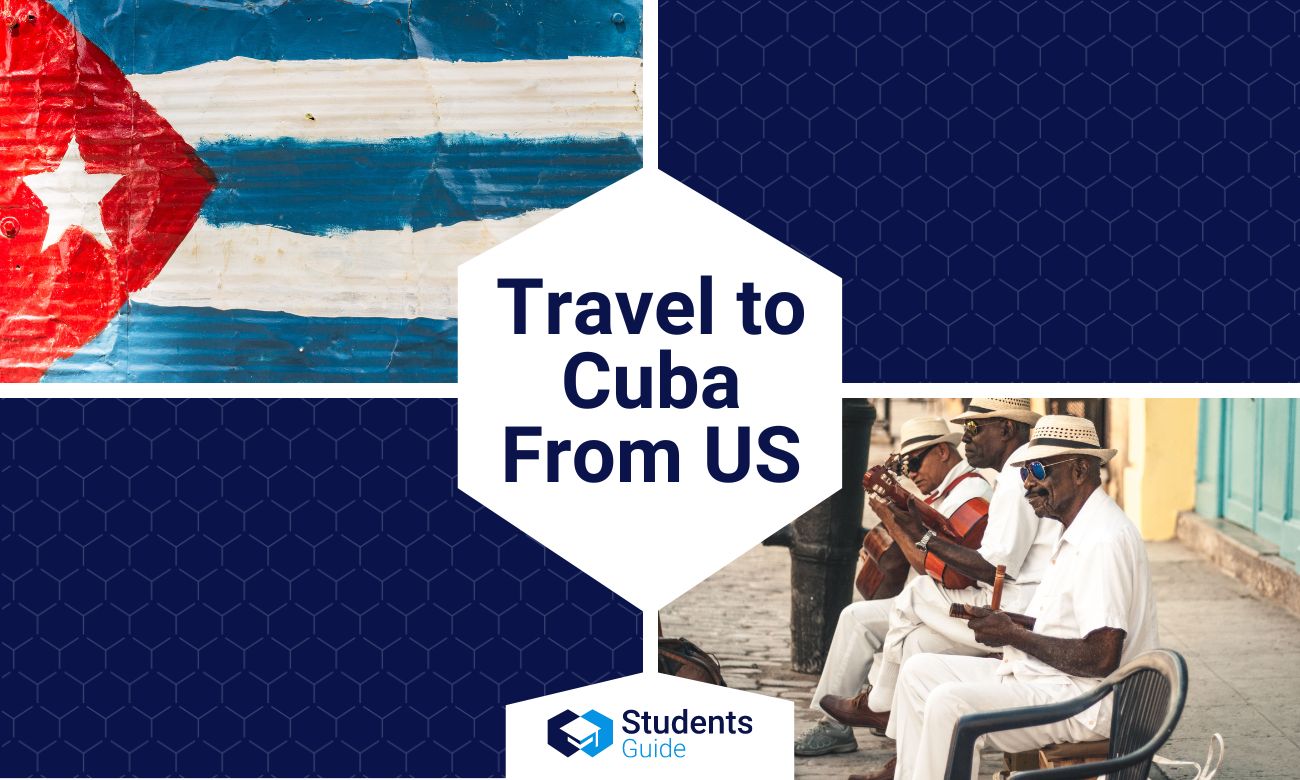 Looking into the Cuban economy, the country is led by the Cuban Communist Party – a socialist state. Although Cubans vote for their leaders, the communist party is the only legal party in Cuba. The largest industry in Cuba is sugar-milling and tobacco production. Value of exports and imports of products and services equals 26.2% of total GDP. According to the 2020 index, Cuban economic freedom score is 26.9, which puts them in 178th (freest country) position in the rank.
Cuba is known for its extraordinary habitats – from jungles and grasslands to mountain forests and in some cases even small desserts. In these habitats you can find a famous bee hummingbird – which is the smallest bird in the world (grown hummingbirds are only 5cm long), along with the world's smallest frog – Mount Iberia frog (its body grows to 1 cm long).
Facts about Cuba
Passports must be valid for at least 6 months whilst entering the country.
Passport must also have two empty pages for entry and exit stamps
It is essential for US nationals to bring cash to Cuba as U.S debit and credit cards simply don't work in the country. Cuban government even set requirements in regards to that matter stating that travelers need to proclaim cash amounts over $5,000.
The most popular sport is Baseball – it came to Cuba from the US in the 1860s. Currently, many famous, international baseball players come from Cuba. Furthermore, the Cuban national team is one of the most successful globally,
Cuba is famous for exporting tobacco, sugar and nickel.
The main musical form is called the son
What travel documents do I need?
U.S nationals that are planning to visit Cuba, along with their passport they also need a Cuban Tourist Card – also known as Cuban Visa. This card allows US citizens to visit Cuba for 30 days with a possible extension of additional 30 days if needed. The price for this card varies between 50-100 USD.
Americans who need to travel for more specific reasons such as family visits, business or education may need to apply for a full visa.
There are also two colors on the tourist card: pink and green. If an individual is traveling from the US the card will be pink, however, if the destination of departure is different from the US, the card will be green. Hence, color is not interconnected to your nationality, just the place you're traveling to Cuba from. This card is VITAL as, without it, a person traveling to Cuba won't be able to get on a plane.
However, that's not it. Before getting a tourist card, a traveler must provide a copy of the plane tickets (with the exact date of arrival & departure), without it the card is not issued.
Passport and visa – additional Information
It is essential to have your visa/card and passport on you at all times. Furthermore, in addition to travelers' tourist card, U.S nationals must complete a travel category (known as a general license), where a person reports what their planned activity is. These eleven categories are:
Family Visits
Journalistic Activity
Professional Research and Meetings
Religious Pursuit
Public appearances/performances: Exhibitions, Athletic, Workshops, Clinics etc
Support of the Cuban People
Humanitarian Projects
Activities of Private Foundations / Research / Educational Institutes
Official Business of the US government, foreign governments and certain intergovernmental organizations
Importation, Exportation or Transmission of information
Authorized, legal export transactions
Along with the travel category, travelers must complete an itinerary – a plan of the trip which acts as evidence that an individual complies with the guidelines of the self-reporting travel category. Lastly, each individual needs non-American health insurance, as American is not accepted. However, this can be done at the airport after landing, before passing customs.
Where can you purchase a Cuban Tourist Card?
There are only a few places where you can buy a travel card. One of these places is from an official online vendor. This type of purchase is the easiest and safest option, and it can be done in advance of an individual's trip. It is advised to get your travel card at least 90 days before departure.
Another option for travelers that depart from the US, is Cuba Visa Services – where people obtain information about the best deals on pink Cuban Tourist Cards. This service ships the card to the individual's personal address via FedEx. Two possibilities of shipping are available.
If a person is traveling from another country (that is not the US), then they are able to use an Easy Tourist Card to purchase their green card. Easy Tourist Card provides services similar to Cuba Visa Services, where a card is shipped to a personal address (worldwide) through DHL. In this case, there is only one shipping choice. By choosing this method of purchase, passengers are able to skip the queues at the airport (this is particularly vital if a person has a connecting flight).
The last line of options is to purchase the card from the airline itself (this can be completed online or at the airport). Each airline recommends their 'best' type of services in regards to acquiring a travel card to Cuba. Most commonly, people choose to do it at the airport or even on the plane, however, these rules don't apply to all airlines policies – some require to buy the card online. This needs to be checked with the airline before departure.
What is a Tourist Visa/Card?
A tourist visa is one of the most common types of visas. Passengers apply to get visas simply to discover another country or a region, for a specific amount of time. Tourist visas are issued to people who travel temporarily for three reasons: tourism, pleasure, or medical treatments. This type of visa does not entitle people to engage in business interactions or access educational institutions.
Currency Restrictions
Export of Cuban currency (Cuban convertible pesos- CUC ) is strictly forbidden. When travelers are leaving Cuba they are required to convert their money back into US dollars, before arriving at the airport security checkpoints. If a person forgets or decides not to exchange the money back into dollars, the money will be confiscated. If a traveler wishes to export other types of currency, they are permitted to do so, unless it's equal to $5,000. For individuals who export more than that, must provide evidence of legal transaction – and that the money is from a Cuban bank.
US Embassy in Cuba
Address: Calzada between L and M Streets, Vedado, Havana, Cuba
Telephone: + (53) (7) 839-4100
Emergency (after hours) Telephone: +(53) (7) 839-4100 and click 1 to speak to emergency operator
Sources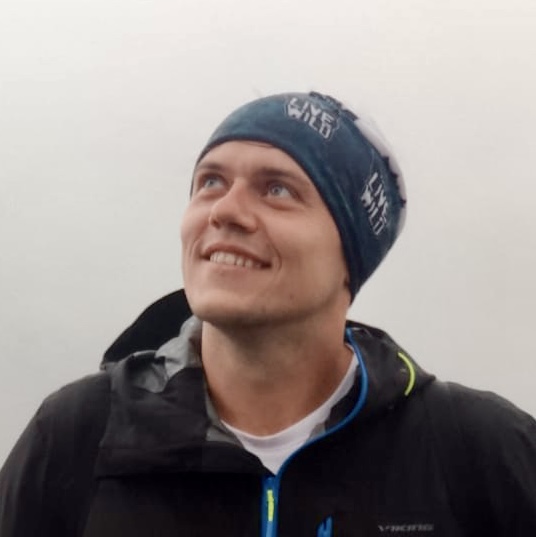 Michal Jonca is a travel, food, and trail running passionate who visited 40+ countries on four continents. He is a Travel Leader for the adventurous travel company Solisci and the Community Manager at Students Guide.
Only this year, he enjoyed his workation in Thailand, Turkey, and the Caucasus mountains.