Spain, or the "Kingdom of Spain" (its official name), is often considered an exotic country due to its friendly inhabitants, relaxed lifestyle, cuisine, vibrant nightlife, and world-famous folklore and festivities. In Spain, you can find the most varied types of landscapes, from mountains to beaches to breathtaking cliffs.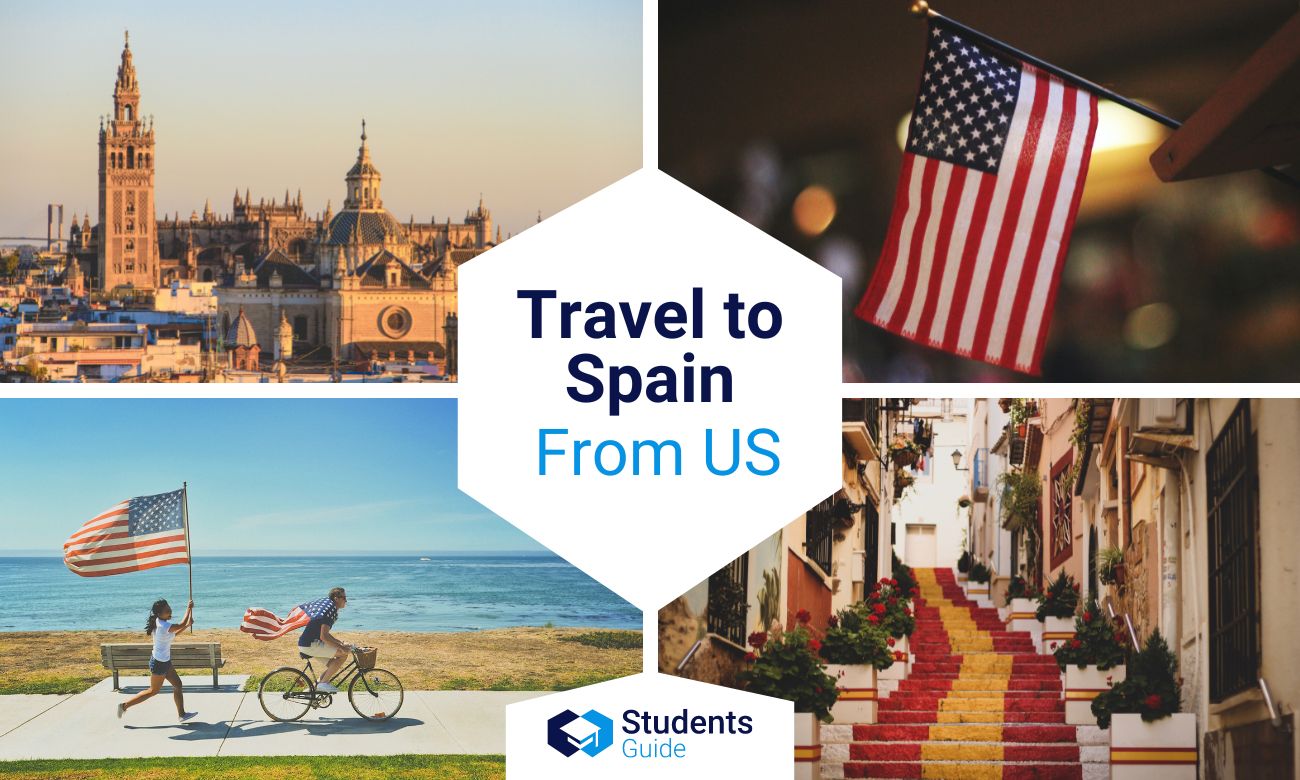 We know that this European country has so much to offer, that a regular list of tourist destinations wouldn't be enough. Just to name a few places that are definitely worth visiting – we can point out Spain's capital Madrid, the vibrant coastal city of Barcelona, the famous "Running of the Bulls" at Pamplona, Seville, Granada, and Córdoba. The following is a brief description of the most popular tourist regions of this Iberian country.
Catalonia (Catalunya)
It has become the favorite destination within Spain for foreign tourists. The explanation is simple, in a fairly large territory, Catalonia has spectacular beaches in its coastal area and has Barcelona, one of the most visited cities in Europe.
Canary Islands (Islas Canarias)
The Canary Islands are a perfect place to enjoy the good weather that is practically guaranteed throughout the year. These fabulous islands are a very coveted destination for millions of foreigners who see the Canary Islands as a perfect destination to escape and to enjoy the sun all year round with fantastic prices and a very high quality.
Balearic Islands (Islas Baleares)
Another of the most famous groups of islands in Spain, the Balearic Islands, are located in the Mediterranean and offer a great variety, from Mallorca, a great city and cosmopolitan destination; to Ibiza with its endless party; and the rest of the islands with a great charm and really spectacular places certainly unique in the world.
Andalusia (Andalucía)
Andalusia is another favorite destination for foreign tourists. With its countless coastal areas offering not only spectacular beaches, but also a fantastic tourist service in areas that are perfectly designed for the entertainment and leisure of tourists at a really affordable price, along with many really spectacular areas to be discovered.
Andalusia is one of the regions that offers the most variety in Spain because we not only have fantastic coastal areas but also spectacular cities like Seville or Granada with its Alhambra – the most visited monument in Spain.
Other destinations
Then we have the Valencian Community with its fantastic coastal areas, Madrid which has great weight in the ranking precisely for being the capital of the country and for being a very desirable destination throughout the year, and then we find the rest of the Autonomous Communities that also have many attractions and a really high level of foreign tourists.
Interesting Facts about Spain
The Spaniards have an entirely different rhythm from other Europeans. They typically have lunch around 3pm, and dinner between 9pm and 10pm.
The work day is also different to many other countries' 9-5 schedule. People in Spain often work from 9am until around 2pm, and then have a long break – eventually resuming work from about 5pm-8pm. This is because of the siesta – a time for Spaniards to relax, have lunch and enjoy time with their families. This also means that many shops and establishments are closed for a few hours in the middle of the day.
Spain is home to the second most widely spoken language in the world. With approximately 440 million native Spanish speakers, it is second only to Mandarin.
While Spanish is the most widely used native language in the country, there are actually four other languages which are still very much used daily in Spain. These are: Basque, Catalan, Valencian and Galician. Whilst 99% of Spaniards prominently speak Spanish, each of these other languages are still used by a huge number of locals – with 9.8 million Catalan speakers and over 4 million Valencian speakers.
Another thing that Spain has its own way of doing is Christmas. The country celebrates 'Día de Reyes' on the 6th of January, which celebrates the three kings arriving to Jesus. This is the day that Spanish children receive gifts in the festive period, contrasting with other European countries which generally do it on Christmas Eve or Christmas Day.
Also during the festive period, Spanish people celebrate the New Year by eating a grape every time the countdown bell strikes, believing that it brings good luck for the year ahead.
The first ever modern novel was written in Spanish by Spanish author Miguel de Cervantes. Back in 1605 'Don Quixote' was written, which is considered a founding work of Western literature.
The beautiful country has the third most UNESCO world heritage sites in the world – only behind China and Italy. From historical cities to cultural landmarks, Spain has an impressive 47 protected areas.
Spain is the fourth most visited country in the world, with 58 million tourists visiting the country every year. It was also the third most popular tourist destination in the world in 2013, after the US and France.
Do I need a Visa to travel to Spain?
After reading this article, you are probably wondering whether you need a visa or not in order to travel to this amazing country which has so many different things to offer. Right now, to go to Spain, American citizens just need to hold a passport valid for their stay or an equivalent recognized travel document.
However, the requirements will change from the end of 2022, and American citizens will be also required to hold a valid ETIAS travel authorization. But don't worry, it is not as difficult and complicated as you might imagine.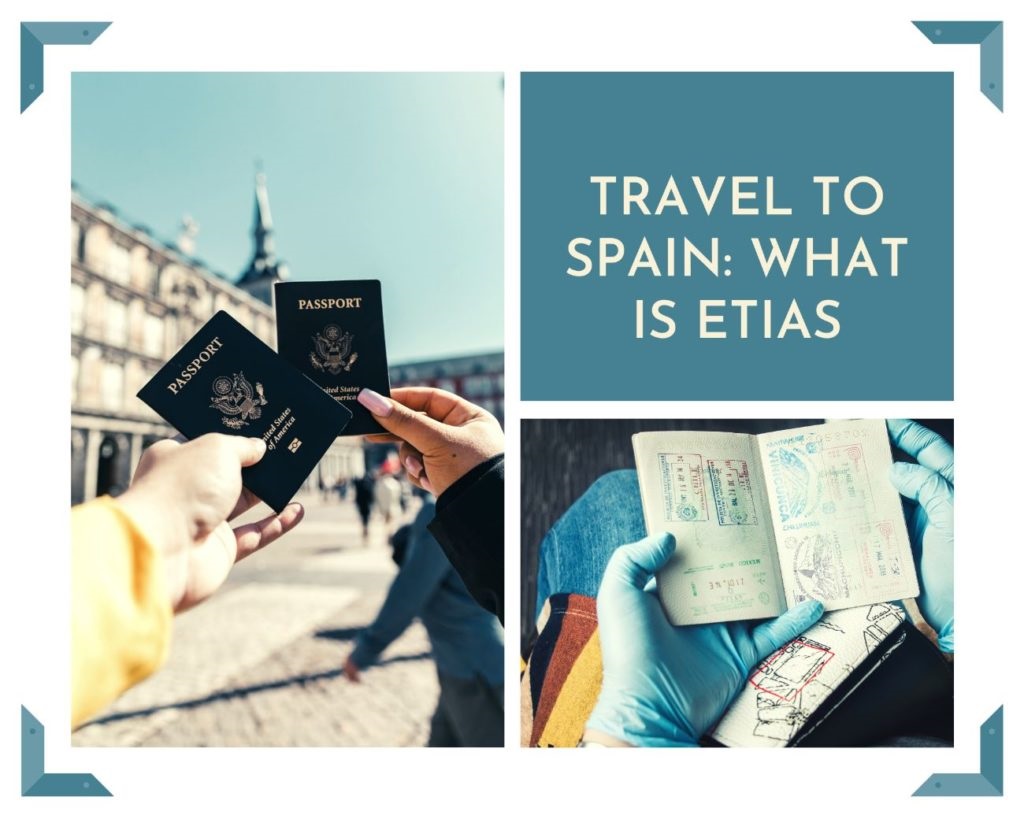 What is an ETIAS?
Starting from the end of 2022, The European Union will launch the European Travel Information and Authorization System (ETIAS), also known as the EU visa waiver, as a response to global security issues and travelers' current needs. This way, ETIAS will offer quicker, more modern and efficient border checks to third-country citizens.
ETIAS is a well-integrated visa waiver system implemented to increase security, and that contributes to a more efficient management of Europe's borders.
This authorization will be required for every American citizen traveling to Europe for short-term stays of up to 90 days. ETIAS is not a visa but will nevertheless become a mandatory requirement for eligible U.S. visitors to enter the Schengen Area.
Americans can apply for an ETIAS visa waiver directly online. When the application is complete, petitioners will be required to pay the processing fees. Once the application has been submitted it will be reviewed by the ETIAS security database system.
Passport photo general requirements
In the case that you have to renew your passport to travel, you will need to take a new photo for the application.
We know that getting a new picture for your passport might be tedious sometimes as many requirements have to be met, and also, if you decide to go to a professional photographer, it can result in a very expensive process. But we have the solution for you! What if we tell you that you can get your passport from the comfort of your own home, in just three seconds, sounds great, huh?
Let's start with a short guide on how to get the perfect passport picture:
Remember that the passport photo has to be no older than six months.

It has to look professional, so avoid taking yourself selfies, and instead ask for someone to help you take the photo. Also, do not use any filters, as they would be immediately rejected by the authorities.

Don't forget to take off your eye-wear, unless they are essential.

Be careful about the accessories! Avoid the use of head-wears (headbands, caps, hats, scarves or other forms of head accessories), unless you need to wear them for medical reasons or for religious beliefs).

The background is a very important element on the passport photo, in most cases, it has to be white, or of a color that will contrast with your face and hair.

Don't smile! Try to keep on a neutral expression and look forward, as smiling, frowning, showing teeth, or keeping the mouth open is not permitted.
Sources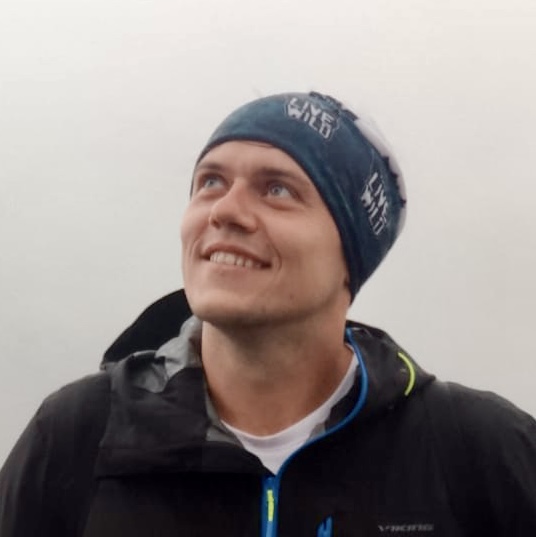 Michal Jonca is a travel, food, and trail running passionate who visited 40+ countries on four continents. He is a Travel Leader for the adventurous travel company Solisci and the Community Manager at Students Guide.
Only this year, he enjoyed his workation in Thailand, Turkey, and the Caucasus mountains.