Besides tourist and business visas, one of the popular non-immigrant US visas is a study and exchange visa. As US educational qualifications are very attractive in the world of employment, many young individuals decide to travel there for university purposes. This short article will discuss the different study visas individuals can obtain.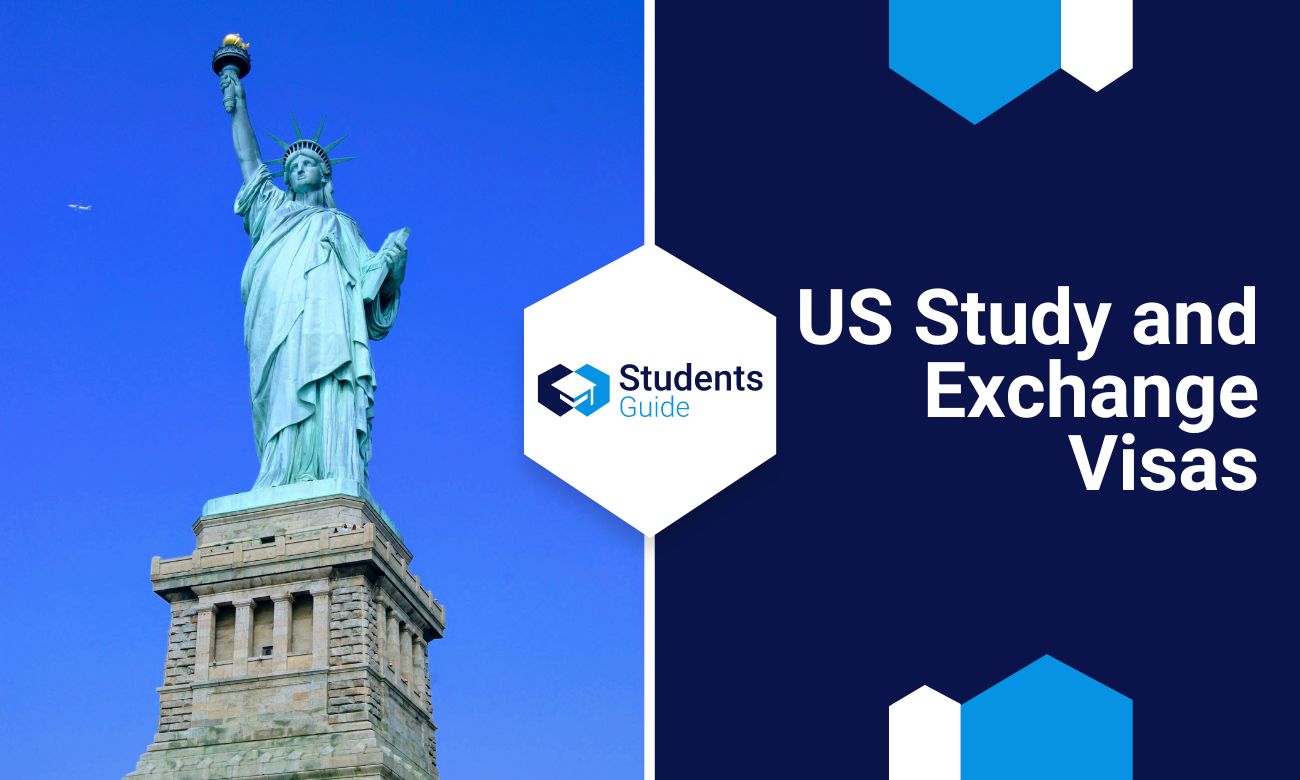 Visa US Study and Exchange Types
The US visa system is very specific as many visas match different purposes of visit. In regards to studying visas, the US largely enhances foreigners to enrol onto their educational programs and exchange routes. As American educational qualifications are largely demanded, many individuals decide to travel to attend US institutions for future employment prosperity. However, prior to visa application, students must be first accepted or enrolled in a US educational institution or exchange program.
Four main types of US Student Visas issued depending on the purpose of travel are:
| | |
| --- | --- |
| F1 Visa | Issued to attend academic education (from elementary to graduate school level – this also covers any language courses) |
| M1 Visa | For individuals who are enrolled in vocational and non-academic institutions (excluding language courses). |
| J1 Visa | For study purposes that are sponsored by organizations |
| Q1 Visa | For individuals in a specific international cultural exchange program (that provide individuals with a possibility of working in the US). |
F-1 Visa
An F-1 visa is known as an 'Academic Student' Visa that permits entry into the US as a full-time student. It is issued to foreigners who want to come to the US educational institution of these following levels:
Private Elementary School
Secondary Education: High School
Seminary
Higher Education: University (Both Public and Private) or Collage
Conservatory
Other institutions (eg language training program)
To qualify for an F1 Visa, an important requirement from the applicant is to confirm enrolment/acceptance in the above-mentioned US institution. After obtaining a confirmation letter, the next step is to pay a one-time application fee. The fee needs to be paid so a person can schedule an interview appointment in a US Consulate or Embassy and complete the visa application.
Another essential requirement is to supply a document (such as official residency details from the home country) to confirm that there are intentions of returning home after finishing studies. Lastly, a sufficient funds statement will need to be attached, to highlight a person can cover their stay (this can be in the form of bank statements). It is crucial to remember that an F1 visa is a full-time student visa, hence a visa is not designed to work as a work visa.
However, international F1 visa holders are eligible to apply for employment permission (off-campus) for a period of 12 months. This permission is known as Optional Practical Training (OPT) and it allows students to train and therefore work in the sphere related to their study. OPT is often granted for those who want to work part-time along with their studies, full-time during time or recess, or to work after graduation in an area related to a finished study program.
In regards to Visa Waiver Program countries, an F1 visa is still required if an individual wishes to stay in the US to complete a study program.
M1 Visa
The second type of visa is an M1 visa. This type of visa was created for students who are enrolled in vocational and non-academic-education (excluding language programs). An M1 Visa applies to students who registered for the following courses: technology courses, flight schools, cosmetology, cooking classes, or any vocational course.
What's different about M1 Visa (compared to an F1 visa) is that it permits foreign individuals to work (in certain situations), get a driver's license, or open a bank account in the US. M1 Visa does not allow full-time work off-campus, taking a program as a part-time student, transfers to other programs or institutions (within 6 months of starting a course) or continuing with higher education.
J1 Visa
Next, we have a J1 Visa for students and exchange program members who are part of these groups: Camp counsellor, interns, government visitors, au Paris, international visitors, professors or research scholars, physicians, specialists, short-term scholars, university students, teachers, trainees, secondary school students, or work and travel members.
The visa has no limit on how many people can visit under this visa. Visa Waiver Program citizens are also required to get this visa when travelling to the US as part of a particular program.
Moreover, this visa has specific requirements (for all the groups mentioned above) that need to be accomplished before applying. And one common requirement – health insurance.
The fee for this particular visa is $160, and its validity depends on the category of entry and the candidate itself. After the visa expiration date, a person has 30 days to leave America. J1 Visa is then not allowed to be reapplied for another two years, yet individuals may return to the US on a tourist or business visa.
Q1 Visa
A Q1 visa, also known as a visa for participants in an international cultural exchange program, is a visa that provides individuals with an opportunity to work and train in the US. A program that covers Q1 visa is managed by USCIS, hence all application procedures must go through USCIS. The validity of such a visa is 15 months.
Visa Photo
Like for any other type of visa, a visa photo is essential. This helps the US border with the identification process.
Photo must be 2×2 inches in size, have a white background, and be in color. For a digital visa photo, the required size needs to be a minimum of 600×600 pixels.