Slovenia may be one of the territories where most civilizations have settled over the years, making the country a true melting pot. Some of them are the Byzantine Empire, the Roman Empire, the Kingdom of Hungary, or the Austrian Empire. If attending to its most recent history, Slovenia was the first country to secede from Yugoslavia, becoming an independent state in 1991.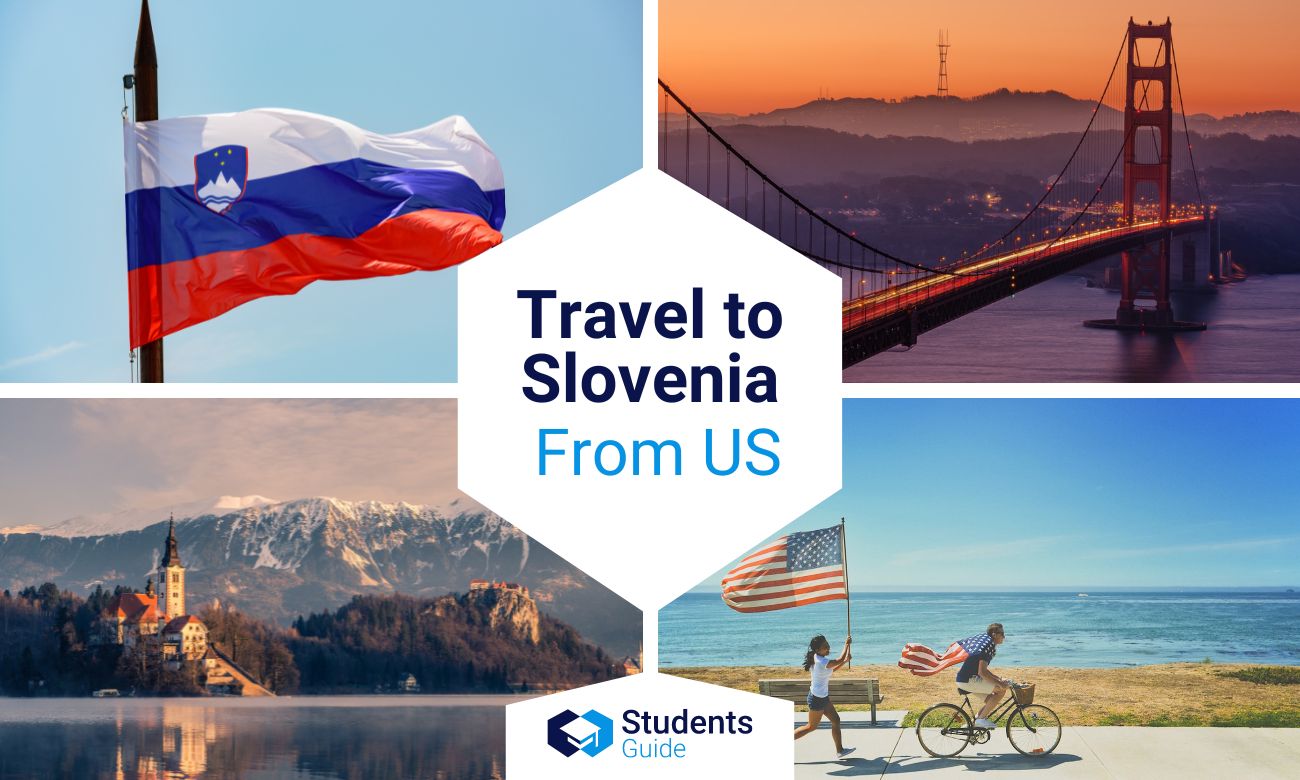 Covered mostly by forest (60% of the territory), Slovenia is a largely mountainous territory located in Central Europe and borders Austria to the north, Hungary to the northeast, Croatia to the southeast, and 24 miles of Adriatic Sea coast to the southwest. Slovenia has a population of few more than 2 million inhabitants.
Despite its tiny size, Slovenia is a greatly interesting tourist destination for US travelers aiming to enjoy a relaxing vacation, stay in various enchanting natural sites, and occasional excursions, suitable for the most adventurous. Mount Triglav, in the northwest of Slovenia, is the highest peak of the country, being 9,393 ft tall. The Slovenian territory is also home to rich biological diversity, a dense river network and outstanding aquifer system.
The capital of Slovenia is Ljubljana, awarded as Europe's Greenest Capital in 2016. In fact, Slovenia is one of the most sustainable and environmentally-friendly countries in the world according to the Environmental Performance Index (EPI). Only Finland, Iceland, Sweden, and Denmark rank higher.
Interesting facts about Slovenia
More than half of the country (56.3%) is protected land in Slovenia, only ranking behind Venezuela in the entire world, making it the ideal habitat for protecting the endangered brown bear population.

Slovenia homes one of the most beautiful lakes ever seen and it is called Lake Bled. In the western middle side of the lake, you can find an enchanting small island, where it locates the beautiful Church of the Assumption. If planning your wedding here, you should know that the groom must carry the bride up the 99 steps. The lake also enjoys pleasant thermal springs allowing its visitors to take a refreshing dip during warm seasons.

Slovenia has over 10,000 caves. The best-known is the cave of Postojna, home of the endangered Proteus anguinus, a really special kind of salamander. The cave runs for around 20km. Not a great place for getting lost.

The oldest town in Slovenia is called Ptuj and was built on Roman foundations.

You should visit Slovenia if you like skiing. Here you can find the cheapest European ski resort: Kranjska Gora.

Slovenians are charming people, broad-minded and hospitable. According to the annual Peace Index, Slovenia ranks as the 7th most peaceful nation in the world.

The official language in the country is the Slovenian language but you can also find a huge proportion of Hungarian and Italian speakers, particularly in the most ethnically mixed areas.

Wine is almost a religion in Slovenia. If doing the math, there exists a vineyard for every 70 Slovenians! Furthermore, you can spot the world's oldest vine in the city of Maribor, Slovenia, and it is more than 400 years old.
What do I need to know before traveling from the US to Slovenia?
Required documentation
Are you planning to visit Slovenia? Some of you may think that US citizens should apply for a visa but you don't! There is no need to carry out such an annoying and time-consuming process. Instead, you will need to apply for an ETIAS visa waiver, which is 10 times easier and faster to complete.
ETIAS visa waiver can be completed online and it is the only required documentation for US travelers willing to travel not only to Slovenia but to any member country of the Schengen Area. Of course, you will also need a valid passport.
Your ETIAS visa waiver will be attached digitally to your electronic passport, this travel authorization is not delivered in physical format.
ETIAS visa waiver application process
As said before, the process is completed online. It is quite simple, as we will only need to provide some personal basic information like our age, gender, and so on, the reason for traveling, or what country are we planning to visit, among others.
Be aware that the ETIAS visa application process is not free, like regular visas.
You will also need to make sure to complete the application at least 72 hours before your flight departure, this is mandatory. There is no chance you can complete an ETIAS visa waiver application if not.
Important information to consider before applying for an ETIAS visa
Most travelers try to carry out the process a few weeks before leaving and find out that they cannot apply for an ETIAS visa. There is relevant information you should know in advance, as there are, for instance, some requirements or particular documentation you would need to deliver during the application process. This is why we recommend US travelers carry out the process some months before boarding. We will explain them to you one by one:
The ETIAS visa waiver lasts up to 90 days so if you were planning to stay for longer, you should apply for a different travel authorization.
A valid passport will not be enough for processing your ETIAS visa application. Passports need to be electronic and contain at least 2 blank pages.
Before applying, you need to book round-trip flight tickets.
You will be asked to demonstrate that you count with sufficient economical means to cover the cost of your stay.
Travel insurance covering medical care is also mandatory.
During the ETIAS visa waiver application process you are obliged to deliver a valid photo in compliance with the different requirements for ETIAS visa photos. In case you are not aware of these requirements, we recommend you to take a look at the following section.
ETIAS Visa photo – How to take it
Though most biometrical photos can look similar, you must know there are different requirements for each of them. Make sure you take the correct ETIAS visa photo before completing the form or it will be rejected. I guess there is no need to say that your US passport photo won't be accepted, right?
If there's one thing we know at Passport Photos Online, it's photos. Read the following instructions to learn how to take the perfect ETIAS visa photo and avoid paying twice for it. Let's go!
ETIAS visa photo should:
Be in color
Not be pixelated, edited, to contain blurrings, shadows, or any other flaws
Show your face clearly
Have a size of 35×45 mm
Be taken on a white, plain, and regular background
Have been taken in the last 6 months
Be repeated if your appearance has changed notably even when your photos were taken recently.
Once you are aware of these requirements, you should learn how to look in an ETIAS visa photo:
Look straight to the camera, with your head in a centered position
Do not stand too far or too close to the camera
Keep your eyes wide open and your mouth close
Adopt a neutral facial expression
We recommend you not to use white color clothes
Do not wear extravagant clothes or big-size complements (jewelry, scarf, hats, etc.)
If using glasses, make sure the lenses are not dark.
Sources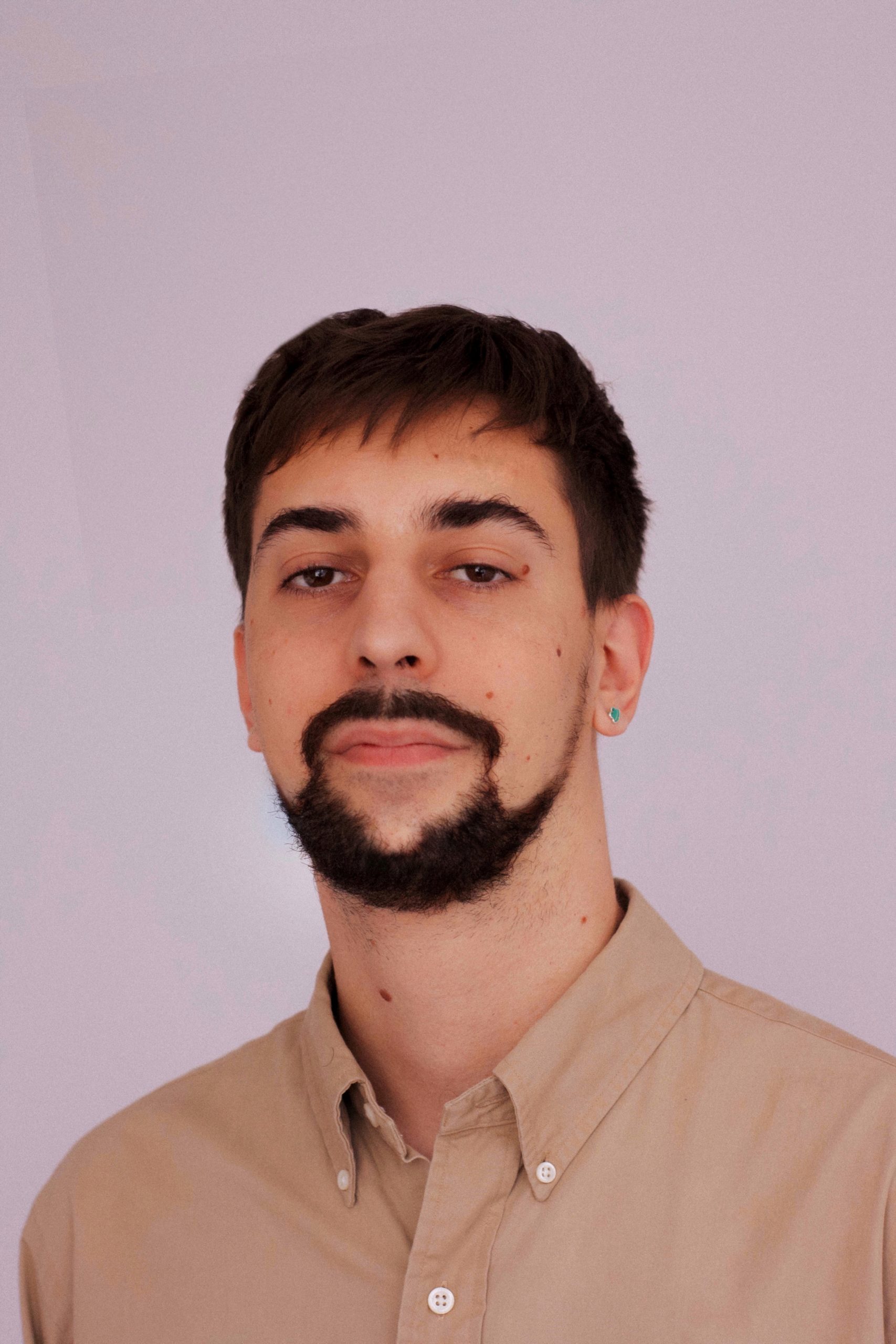 Born in Málaga, Alejandro Martín holds a Master's in Multilingual and Intercultural Communication. His love for travel mainly stems from his attraction to different gastronomic cultures and cooking. His other passions are Afro-American music and skateboarding.