If looking back to its most recent history, Slovakia was occupied by the Soviets for 75 years and was also part of Czechoslovakia. The country seceded from the Soviet Union in 1990 and became an independent state three years later after a peaceful and consensual agreement with their Czech friends.
This lovely landlocked country in Central Europe, having a population of approximately 5,5 million inhabitants, borders Austria to the west, the Czech Republic to the northwest, Poland to the north, Ukraine to the east, and Hungary to the south.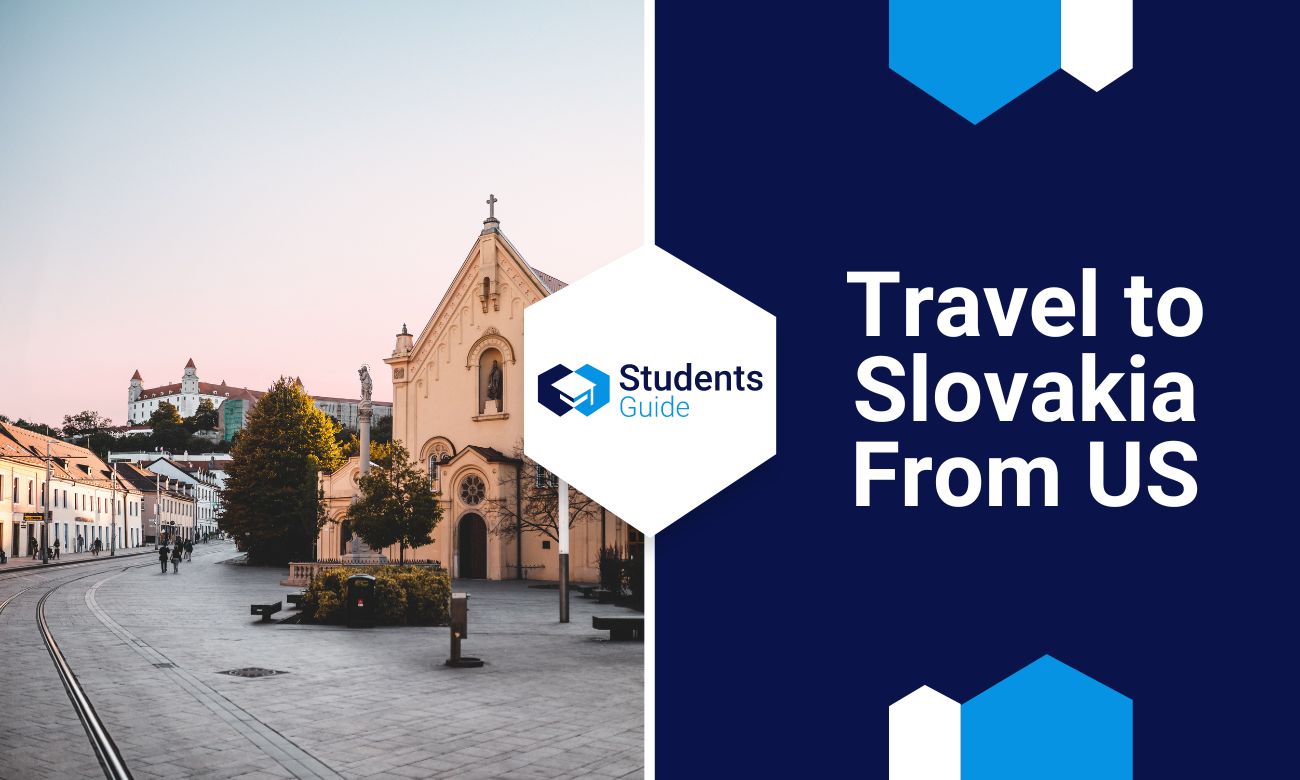 Slovakia is without a doubt one of the favorite European countries for many travelers and a paradise for those willing to explore unique natural sites. One of the reasons why Slovakia is such a loved destination is its people, who are said to be the most friendly and hospitable hosts in Central Europe. If you are planning to visit Budapest or Prague during your stay, you should definitely visit Slovakia. In case you are visiting Vienna, then you are obliged to visit it! It is just a short drive.
Do not lose the chance to visit the High Tatras, this may be one of the most beautiful places on earth! Its astonishing mountains, its ancient glacier lakes, High Tatras is a true marvel of nature, though not the only one in Slovakia. No trip to this lovely country would be done without visiting the Slovak Paradise or Low Tatras, and enjoy the quaint beauty of its towns, castles, etc.
Western Carpathians are out of this world! To those less adventurous travelers, we recommend visiting the south of Slovakia and the Danubian Lowland, another worth visiting natural place.
Interesting facts about Slovakia
Slovakia's capital, Bratislava, is the only capital in the world bordering two different countries, lying on the borders with Hungary and Austria. In fact, Bratislava is only 60 km far from Vienna. You can move from one city to another in less than an hour.
Slovakians and permanent residents of any EU country can enjoy free train rides if they are children, students, pensioners or older than 62 years old.
There is a rock in Slovakia called Devil's rock, which is a huge rock standing on a tiny area of a cliff. You should google right now and see!
You can find the only horologe in the world showing the solar time and the largest wooden statue of the country in Stara Bystrica.
The country houses the largest number of castles and chateaux per capita in the world. Specifically, 180 castles and 426 chateaux. One of them is the medieval Spis Castle, a world's cultural and natural heritage place according to UNESCO.
You will get surprised when finding one of its 50 traditional wooden churches, which by the way are part of the cultural heritage of UNESCO too.
There are approximately 1300 mineral springs in Slovakia, which are still used for therapeutic purposes.
Slovakia is the country that produces the largest quantity of cars per capita in the world. This is an essential part of the country's industrial manufacture and Slovakian economy.
Family receives relevant significance in Slovakian society, where it is common to live along with all your relatives at home, particularly in the rural area.
What documents are required to travel to Slovakia?
We do not always need a visa to travel far from home, but it makes sense that the first thing we should do is checking if we need it or not. Though you should know that, regardless of a visa, in some cases, we will need an alternative document.
It is the case of US citizens willing to travel to the Schengen Area. US citizens do not need a visa to travel to Slovakia, but they do need an ETIAS visa waiver, which is a different travel authorization.
Though this depends on the length of our stay, as the ETIAS visa waiver is only valid for 90 days. If you are planning to stay in Slovakia or any other member country of the Schengen Area for more than 90 days, you should notify the foreign police within a 10 working days period starting from your arrival. Once you have spent 90 days in Slovakia, you are obliged to apply for registration of residence.
How can I apply for an ETIAS visa waiver?
Do not worry, the process is quite easy and fast. I am aware that applying for a regular visa must be a nightmare for most people, including me; but to apply for an ETIAS visa waiver is a piece of cake.
The process is completed online. You will be asked to complete a form by providing different personal information and details of your trip like, for instance, where are you planning to go, why would you like to visit it, etc. The process will be done in a few minutes, though there is something you should know before.
When applying for an ETIAS visa waiver, there is certain documentation that we need to deliver, so you better be ready before completing your application and check the different information in advance.
Is this the first time you apply for an ETIAS visa waiver? If it is not, you should provide information regarding your previous ETIAS application during the process.
The ETIAS visa waiver is not a physical document. This travel authorization is digitally and automatically attached to your passport once the process is completed. That is why you need to make sure you own a valid electronic passport, also containing at least 2 blank pages.
Now make sure you have travel insurance covering medical care during your stay, round trip flight tickets confirming that you plan to leave the country before 90 days, and sufficient economical means to cover the cost of your stay. All of this documentation needs to be delivered during the application process.
There is no way you can apply for an ETIAS visa if your flight is scheduled to depart within the next 72 hours. That is why you always need to complete your ETIAS visa application in advance.
A valid ETIAS visa photo needs to be delivered during the application process and don't you think that any passport-size photo may be accepted. There are specific requirements for ETIAS visa photos you should comply with. We will explain every single one hereafter.
Guidelines for ETIAS visa photo
You cannot complete your ETIAS visa photo without a valid photo. Learn how to take the perfect photo for your ETIAS visa application and avoid wasting your time and money. Read carefully:
Size for ETIAS visa photo: this may be the most unique feature of official photos, as most of the other features are common in biometric photos. That is why you should know that your photo must be 35×45 mm in size; namely, 35 mm in width and 45 mm in length.
The quality of the photo must be optimum: your face must be perfectly-recognized. The photo will be rejected if it contains any flaws. Blurred, pixelated, or damaged photos will not be accepted. It cannot be edited either.
The photo must have been taken in the last 6 months. Photos can also be rejected if, though having been taken recently, the subject has changed his or her appearance.
Photos must have been taken in a plain, uniform, white background.
Do you know how to look in front of the camera? Stay in front of the camera, in a centered position, not too far or too close from it, and look directly at the lens. Your eyes need to be open and your mouth closed, adopting a neutral facial expression.
Do not wear anything that may obstruct any of your facial features from being recognized. Do not use hats, caps, big earrings, jewelry, piercings, etc. We recommend you not to take photos with glasses but, in case you do, make sure the glasses are not dark.
Sources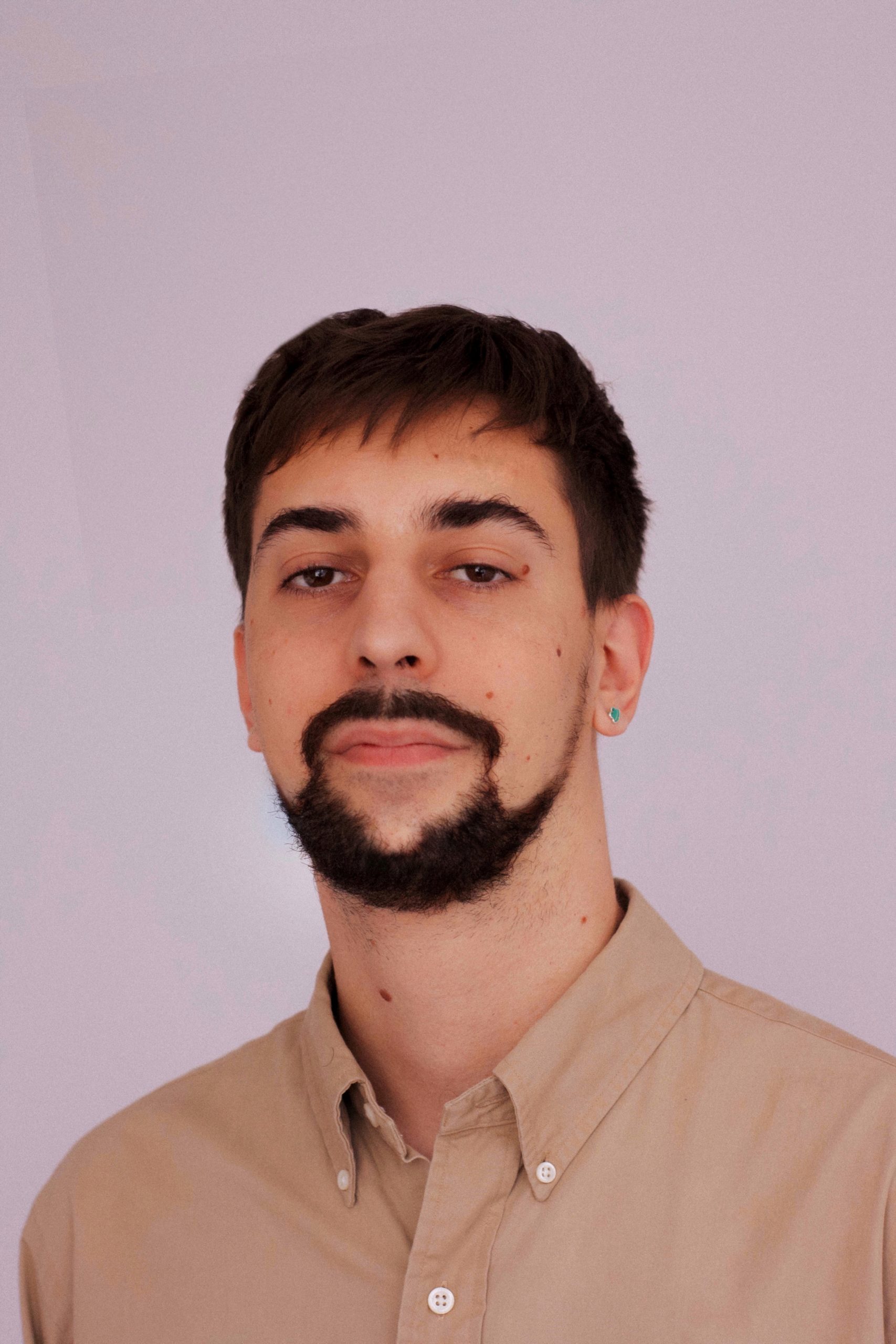 Born in Málaga, Alejandro Martín holds a Master's in Multilingual and Intercultural Communication. His love for travel mainly stems from his attraction to different gastronomic cultures and cooking. His other passions are Afro-American music and skateboarding.