The Scandinavian country is well-known for its tremendous wildlife, natural wealth, and enchanting fjords among many other attractions. It does not come as a surprise that many Americans are eager to get to know this amazing country in Europe, far from Paris streets' bustle or the frenetic pace in London.
A place full of mysteries, surrounded by the frigid waters of the Arctic Ocean, Norway is the perfect place for skiing or hiking, or to admire the magnificent landscapes and the greatness of Scandinavian waterfalls.
Get to know Norway
Norway borders Sweden and Finland. It is the home of more than 5 million people, whose mother tongue is either Norwegian or Sami language, one of the oldest languages in the world and coming from Uralic languages.
Apart from its waterfalls and fjords, Norway is worldwide famous because of its vast number of lakes, approximately 500,000 in just 385 km2 of area, and the Jostedalsbreen, the largest glacier in Europe, covering an area of 487 km2.
Not only that, Norway is one of the countries following the famous Scandinavian model, thanks to which the country ranks 1st in the Human Development Index and benefits from an admirable educational system, free healthcare, and many other services making life easier for its citizens.
Find out the most stunning ski slopes and get to know the Holmenkollen Ski Festival, the oldest in the world. Learn why Norwegians are said to be the happiest people in the world!
What you should know about Norway
Norwegians are the kings of the Winter Olympics. They have the largest number of Gold, Silver, and Bronze medals if we bring all the sports together.
Regardless of cold weather, alcohol consumption levels are quite low. In fact, you can only buy alcohol in some limited stores in the city.
Japanese chefs did not create salmon sushi, they were from Norway! For more than a decade, the Norwegian government worked to get its salmon into the Japanese market.
The country is home to different species of whales.
Did you ever hear about Midnight Sun and Polar Night? In the Northern parts of Norway, the sun never goes down for almost a month in summer. And the other way round, the sun never rises in winter for some weeks.
Norway is the birthplace of Vikings. Some well-known Norwegian Vikings were Erik the Red or Harald Hardrada.
There exist two written versions of the Norwegian language, "Bokmal" and "Nynorsk", and lots of dialects along the different Norwegian regions.
If you have ever dreamt about seeing the Aurora Borealis, also known as the Northern Lights, you definitely need to go to Norway.
Documents required for a trip
We know that it may not be clear at all sometimes, so today we would like to explain to you everything you need to know about required documentation and reply to questions such as "Do I need a Visa to travel to Norway?", "What is an ETIAS visa waiver?", or "Is there any difference between an ETIAS visa waiver and a regular visa?"
So the first thing you should know is that, though Norway is not a European Union member, it is part of the Schengen Area.
This is why you need a travel authorization if traveling to Norway, but not a regular visa. Instead, US citizens can apply for an ETIAS online visa waiver.
ETIAS stands for European Travel Information and Authorization System. This document is required for traveling to Norway and other countries member of the Schengen Area.
In contrast with a regular visa, this is way easier to complete. We would only need to complete a very simple online form, it will only take us some minutes to answer some personal information such as name, gender, nationality; and to provide some passport details (number, expiration date…). Anyway, you should know that this travel authorization will only be valid for 90 days.
Anyway, if you are planning to stay in Norway for more than 30 days, you can apply for an ETIAS visa waiver but you will need to register with the Foreign Police.
ETIAS visa waiver is made for those who would like to spend their summer holidays or make a short business trip, among others. But if what you are planning is, for instance, to study in Europe for a whole academic year or receiving lengthy medical treatment, you should apply for a different travel authorization.
It is essential not to leave the application until the last minute, as the ETIAS visa application should be completed at least 72 hours before your departure. Once in the airport, you will be asked to show your ETIAS visa before boarding.
To finish with, be aware that there are different details to consider before applying online for an ETIAS visa. For instance, it makes sense that your passport needs to be valid as the ETIAS visa is not a physical document, in fact, it is attached digitally to your passport. Your passport also needs to contain 2 blank pages. If it is the case, you are required to show your previous ETIAS Visa applications.
Furthermore, round-trip flight tickets will be required to confirm that you will leave the country before 90 days as well as travel insurance covering medical care and sufficient economical means to cover the cost of your stay. All of this documentation will be required when completing your application.
You will also need to deliver a passport size photo. Make sure you take the valid photo for an ETIAS visa application, as this one needs to meet some specific requirements.
Requirements for ETIAS Visa photo
As you already know, to apply for an ETIAS Visa Waiver, you will need to present a passport-sized photo. But not any passport-sized photo will be valid. You need to be aware of the different requirements established by the official authorities before delivering your photo.
The different requirements for ETIAS Visa photo are:
Top-quality photo: In color, without editing, free of blurrings, shadows, spots, etc.
Photo size: 35×45 mm
Photos must never be edited.
Taken recently. Most specifically, in the last 6 months.
Your face must be perfectly visible and cover between 70% and 80% of the photo.
Taken on a white, plain, and regular background.
Looking straight to the camera, keeping your head in a centered position, your eyes open and your mouth closed.
Adopting a neutral facial expression.
Not using any complements, jewelry, glasses, etc.
Sources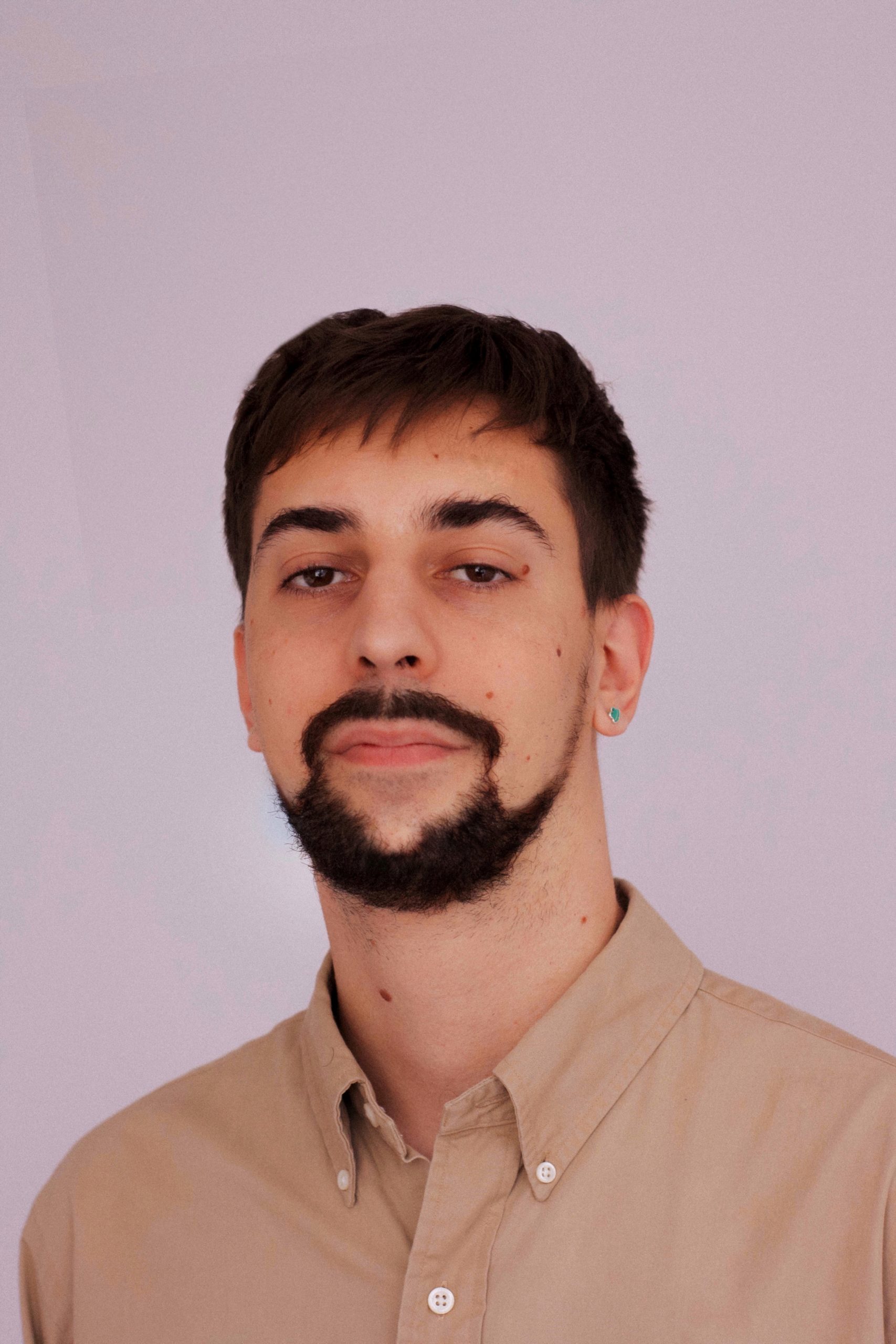 Born in Málaga, Alejandro Martín holds a Master's in Multilingual and Intercultural Communication. His love for travel mainly stems from his attraction to different gastronomic cultures and cooking. His other passions are Afro-American music and skateboarding.