On the eastern shores of the Baltic sea, there you can find Estonia, the little jewel of the Baltic countries. With a population of just 1,316,000, Estonia is one of the least populated countries in the EU. Its people are ethnically and linguistically connected to the Finns and have historical and cultural ties with the Nordic countries. Despite this, Estonia is still in negotiations to join the Nordic Council, as the Nordic countries do not yet recognize their membership in this group.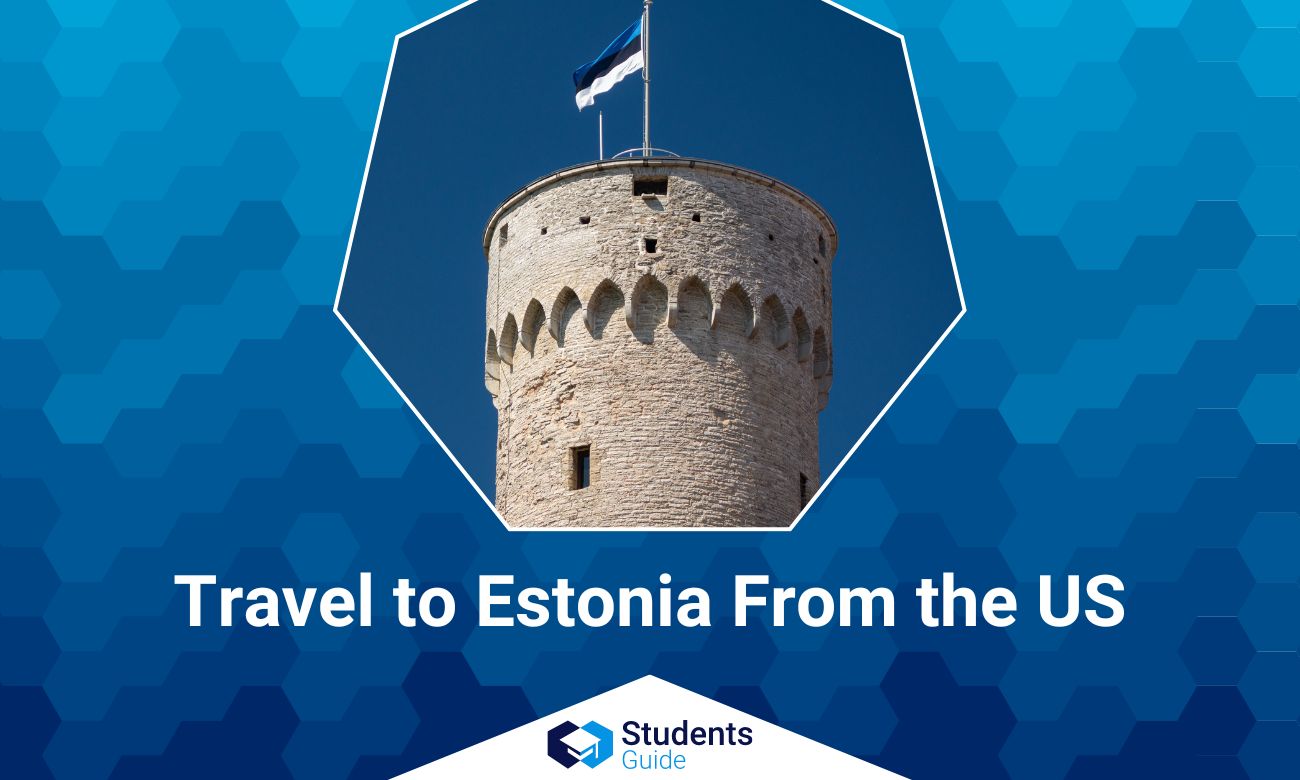 Estonia has been a member of the European Union since 2011, though it was already part of the Schengen Area from 2007. It borders the Gulf of Finland to the north, the Baltic Sea to the west, Latvia to the south, and Russia to the east.
The capital of Estonia is Tallinn, a millennial city keeping its medieval walls almost intact. Its legendary old town was declared a World Heritage Site by UNESCO in 1997. Walk through their streets, surrounded by walls and towers, and get to know one of the most charming cities in Europe, feel the aroma of hops beer, try the traditional black bread and learn about the Estonian language, a Finno-Ugric language closely tied to Nordic languages like Finnish.
Interesting facts about Estonia
The Estonian population is well-known for having one of the highest living standards in Europe.
The country has one of the fastest-growing economies and the highest number of startups per capita in the entire European Union. Lots of successful companies famous worldwide nowadays originated in Estonia. Skype or TransferWise are some of them.
Estonia is famous internationally for having one of the most active and visible art scenes.
Estonians follow the Scandinavian model and enjoy free education and universal healthcare all over the country.
The country also excels in digital competencies, making its citizens enjoy wifi all over the country. Estonia became the first country to hold online elections in 2005.
Estonia has over 2,000 islands.
Tallinn, Estonia's capital, is considered to be the best conserved medieval city on the continent.
Best touristic places in Estonia
Having already told you something regarding Tallinn, Estonia's capital, this section will cover some of the most amazing places you should visit in Estonia in case you have enough time to travel around the country.
Viljandi
This small city lies in the south of Estonia and has a rich history of almost 2,600 years old. One of the greatest tourist attractions in the city is the 16th-century ruins of the Viljandi Order Castle. Nevertheless, Viljandi is better known because of its annual Folk Music Festival taking place every July, the largest music festival in the entire country.
Parnu
The coastal town of Parnu is known as the summer capital in Estonia. You cannot leave Estonia without visiting its beach, standing out for its white sand and amazing dunes, or its promenade, running along the coast, helping to create the traditional seaside atmosphere of the city.
Hiiumaa
One of the countless islands in Estonia, Hiiumaa is the perfect place for those seeking peace. This island is also loved by hikers, surfers, and sailors. The island is also characterized for its many interesting lighthouses, like the Tahkuna Lighthouse, made of cast iron, or the Kõpu Lighthouse, dating back to the 15th century and being one of the oldest lighthouses on the planet.
Soomaa National Park
This awesome place shines among many other features for a peat bog formed by a melted glacier more than 10,000 years ago. The best way to explore Soomaa is by canoe since it is cut by several beautiful rivers. If you are lucky, you will see deer, elk, wild boar, beavers, golden eagles and more.
Narva
If visiting Narva, you can enjoy the Narva promenade and Hermann Castle. The Narva River acts as a natural border between Estonia and Russia. In Narva, you will feel like you have one foot in Russia, as the city is mostly Russian-speaking and characterized by its Soviet architecture.
Documents required for traveling to Estonia from the US
As well as being part of the European Union, Estonia is one of the member countries of the Schengen Area. This means that US citizens should apply for an ETIAS online visa waiver before traveling to Estonia.
The ETIAS authorization is required for traveling to Estonia, among many other member countries of the Schengen Area, and it lasts up to 90 days. US citizens can apply for ETIAS travel authorization online and in a few minutes. Nevertheless, be aware that you should complete it at least 72 hours before your departure. Once in the airport, you will be asked to show your ETIAS visa before boarding.
In case you are planning to stay in Estonia or the Schengen Area for more than 90 days, you will need to apply for a different type of visa.
There are different requirements you should comply with to apply for an ETIAS visa, take a look at the provided information hereinafter:
You need to have a valid passport before applying for an ETIAS Visa Waiver, at least containing 2 blank pages.
The application is not free.
If it is the case, you are required to show your previous ETIAS Visa applications.
You will be asked to show round trip flight tickets confirming that you will leave the country before 90 days.
Travel insurance covering medical care and sufficient economical means to cover the cost of your stay are needed.
To apply for a ETIAS Visa, you need to deliver a valid passport-sized photo.
How to take ETIAS Visa photo
Be aware that not any passport-sized photo will be valid. In order to be accepted, your photo would need to meet the different requirements established by the official authorities:
The photo must be in color.
Photo size must be 35×45 mm.
Photos must never be edited.
The photo must not contain blurrings, shadows, or any other defect stopping your face from being perfectly recognized.
Take the photo on a white, plain, and regular background.
Your face must cover between 70% and 80% of the photo.
Look straight to the camera, keep your head in a centered position, your eyes open and your mouth closed. Do not smile, you need to adopt a neutral facial expression.
We recommend you not to use any complements, jewelry, glasses, etc. as it can be considered that your face is not perfectly visible and provoke your photo to be denied.
The photo must have been taken recently. Most specifically, in the last 6 months.
If your appearance has changed notably (hair color, face tattoos, beard…), you need to repeat your photo.
Sources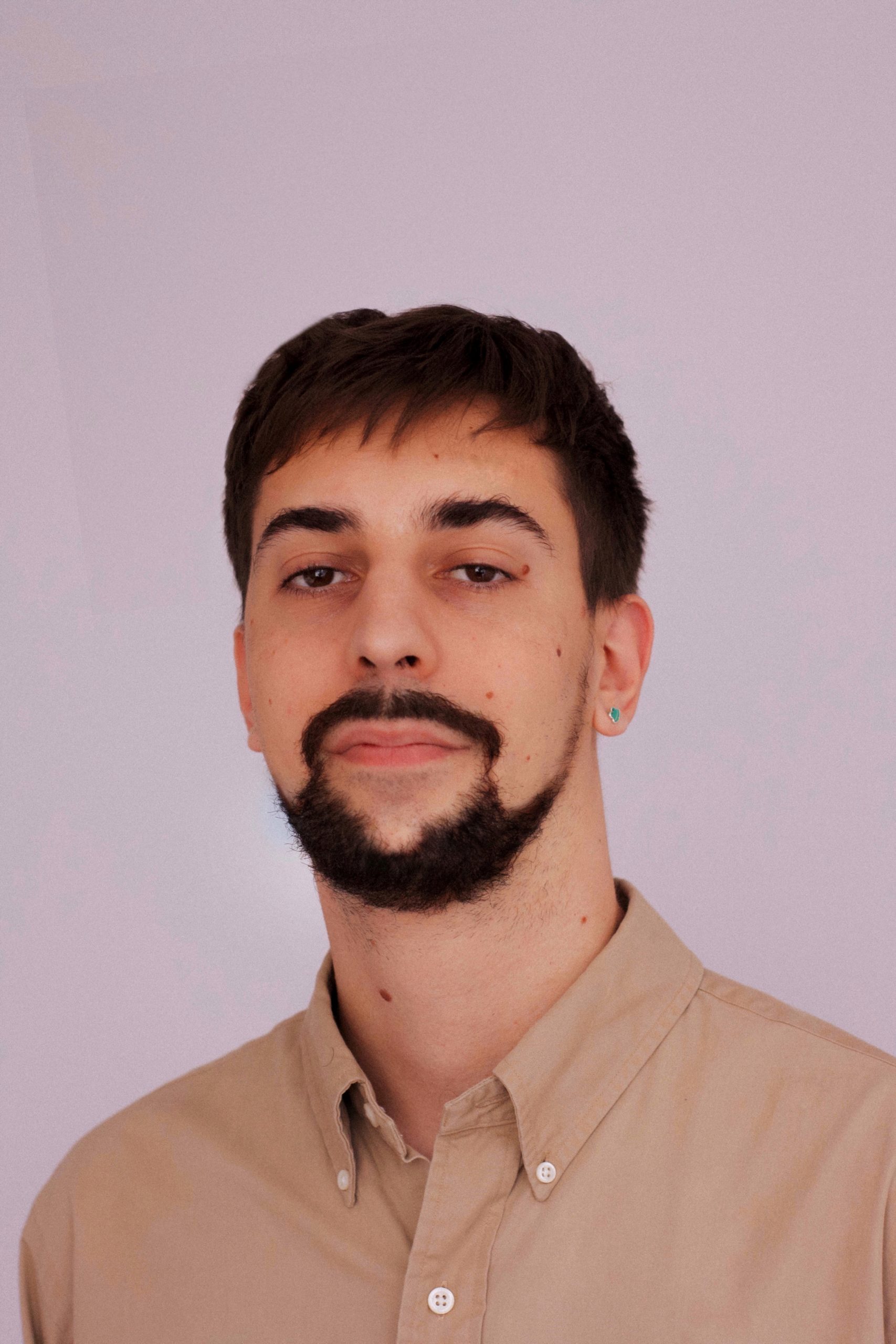 Born in Málaga, Alejandro Martín holds a Master's in Multilingual and Intercultural Communication. His love for travel mainly stems from his attraction to different gastronomic cultures and cooking. His other passions are Afro-American music and skateboarding.