Latvia is one of the three Baltic states and has a population of fewer than 2 million inhabitants. Very few, right? Indeed, this is not because of the size of the land area, but forests cover almost half of Latvía's territory. Situated in the north of Europe, Latvia borders Estonia to the north, Russia to the east, Belarus to the southeast, and Lithuania to the south. To the west of Latvia, we can find the Baltic Sea.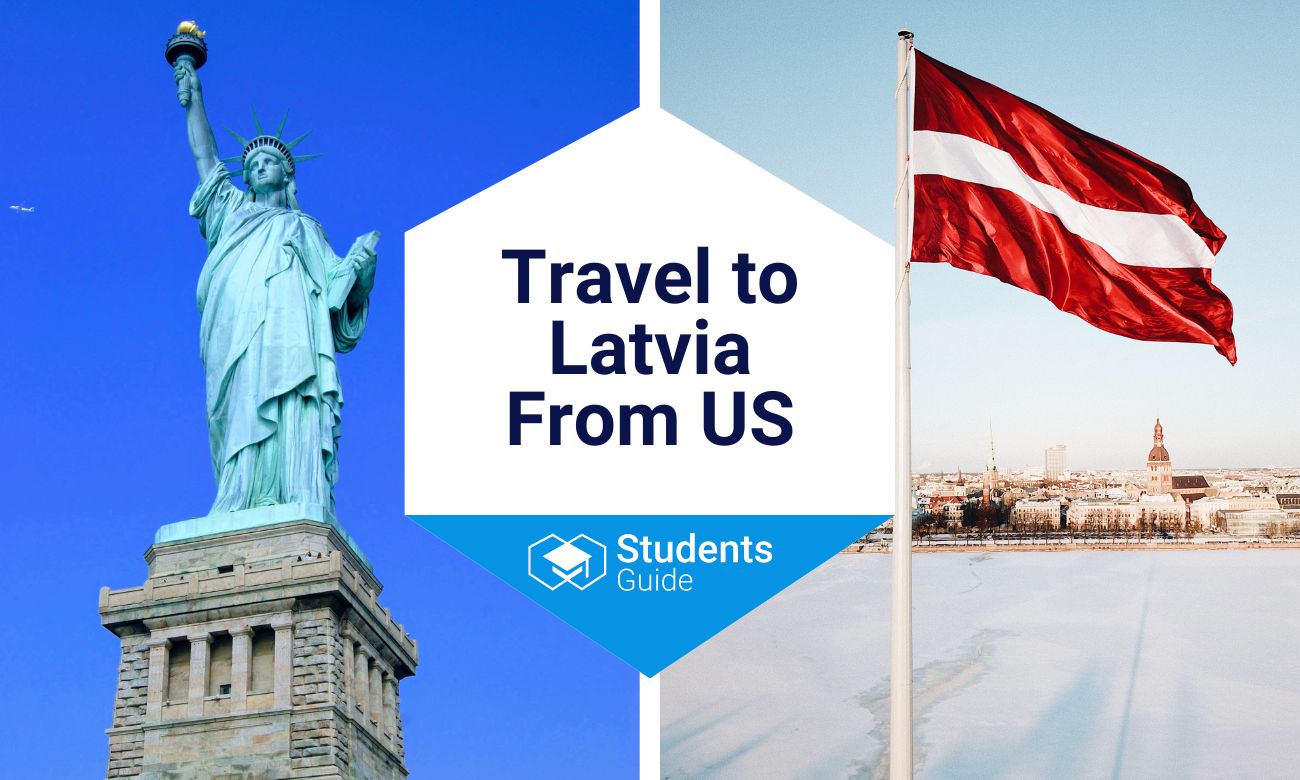 Nature is an essential part of Latvian's lifestyle as well as of the economy. Wood constitutes Latvia's most important export product. The territory offers thousands of rivers and lakes, four national parks, 42 nature parks, 260 reserves, 7 protected marine areas, etc. Furthermore, its 500 km long sea coast includes natural and white sandy beaches, making millions of tourists fall in love with the Latvian coast every year.
Nevertheless, Latvia does not only stand out because of nature. Its capital, Riga, is a World Heritage Site. Though the country offers many other tourist attractions like Kuldiga, Liepaja or Cesis among others.
As background, we would like to tell you something regarding Latvia's history in an effort to make you understand what it feels like to be a local.
Throughout history, two different periods have had an immense influence on this lovely nation. In the first place, the continuous stages under the control of other civilizations such as the Swedish, the Polish-Lithuanian, the Russians, or the Germans till 1918, when it seceded from this last empire and declared itself an independent nation.
In the second place, what would come next after the May 15 Coup, or Ulmanis' Coup in 1934, when Karlis Ulmanis established an authoritarian regime in Latvia. The peaceful Singing Revolution, starting in 1987 and ending in 1991, would bring peace and rest to Latvians, becoming a democratic republic.
Interesting facts about Latvia
Latvia's economy is greatly advanced. That is why the country ranks very high in the Human Development Index.


Along with the Lithuanian language, Latvian is the only surviving Baltic language.


Have you ever heard about Black Balsam? This is a traditional liquor made of numerous plants, buds, roots, or berries, among others. This beverage is famous in Latvia as a cold remedy. According to a legend, Catherine the Great recovered from her illness after drinking it during a visit to the country.


24% of the population in Latvia have Russian nationality.


Though living in the US at that time, who invented denim in 1870 was a Latvian tailor named Jacob Davis. This was invented as a strong material for trousers after a client asked him to make a pair of tough working pants. After this, Jacob partnered with Levi Strauss and the rest is history.


The animal fauna of Latvian territory is giant. If you are lucky, you can find otters, lynx, black storks, elks, or red foxes, among others.


Would you like to visit the widest waterfall in Europe? You should visit the Ventas Rumba in Kuldiga and see fish jumping up the rapids, approaching spawning sites.


If you visit Liepaja, we would recommend you to spend a night in jail. I am not joking… the Karosta district offers accommodation in an old Soviet military prison.


Latvians do not follow any religion, they prefer to worship nature. They do love to pick berries and mushrooms, and, when Midsummer Eve comes, they like to jump over bonfires and keep looking for the mythical blooming fern, which has never been found.


In Latvia, it is allowed to pick whatever you find in the forest. So no such thing as a health food store exists there, you just go out and grab some berries, some mushrooms…


The most popular sport in Latvia is ice hockey, that is why you can find lots of Latvians playing in the NHL or KHL league.


The average height of women in Latvia is 170 cm! It makes sense that the amount of Latvian female models per capita is much higher than that of any other country.
What travel documentation do US citizens need?
You are planning to travel to Latvia from the US but you still have no idea what travel documentation would you need? This is way more common than you may think. Most US citizens usually think they should apply for a visa if coming to Europe but this is not true.
If willing to travel to Latvia or any other member country of the Schengen Area, US citizens would need to apply for an ETIAS visa waiver. Be careful, the Schengen Area and the European Union do not include the same countries. Thus, there are member countries of the Schengen Area that are not part of the European Union and vice versa. For more detail, take a look at the following blog article for more information: Schengen Area Countries.
You may think then if it is not a visa, what is an ETIAS visa waiver? Well, let's say it's an easier travel authorization to process. Applying for a regular visa usually is a difficult and time-consuming task. In contrast, applying for an ETIAS visa waiver is a really easy and fast process.
Though you need to be aware that you cannot apply for your ETIAS visa waiver at the last minute. If your application was not completed at least 72 hours before boarding, you stay on land.
So wait no more and start applying for an ETIAS travel authorization. You can do it online, through ETIAS official site.
Things to consider when applying for an ETIAS visa waiver
Here below, we explain what should be considered before applying for an ETIAS visa waiver, as there exist certain requirements for its processing.
ETIAS visa lasts up to 90 days. In case you would like to stay for a longer time, you need to apply for a different visa.


Of course, your passport needs to be valid before applying for an ETIAS Visa Waiver. It also needs to contain at least 2 blank pages.


Have you ever applied for an ETIAS visa waiver before? Then you are required to show your previous one.


You will be asked to show round trip flight tickets confirming that you will leave the country before 90 days, travel insurance covering medical care, and sufficient economical means to cover the cost of your stay is needed. You should also know that the ETIAS visa application process is not free.


The application process requires you to attach a valid passport size photo. Be careful, you should know the specific requirements for the ETIAS visa photo before taking it.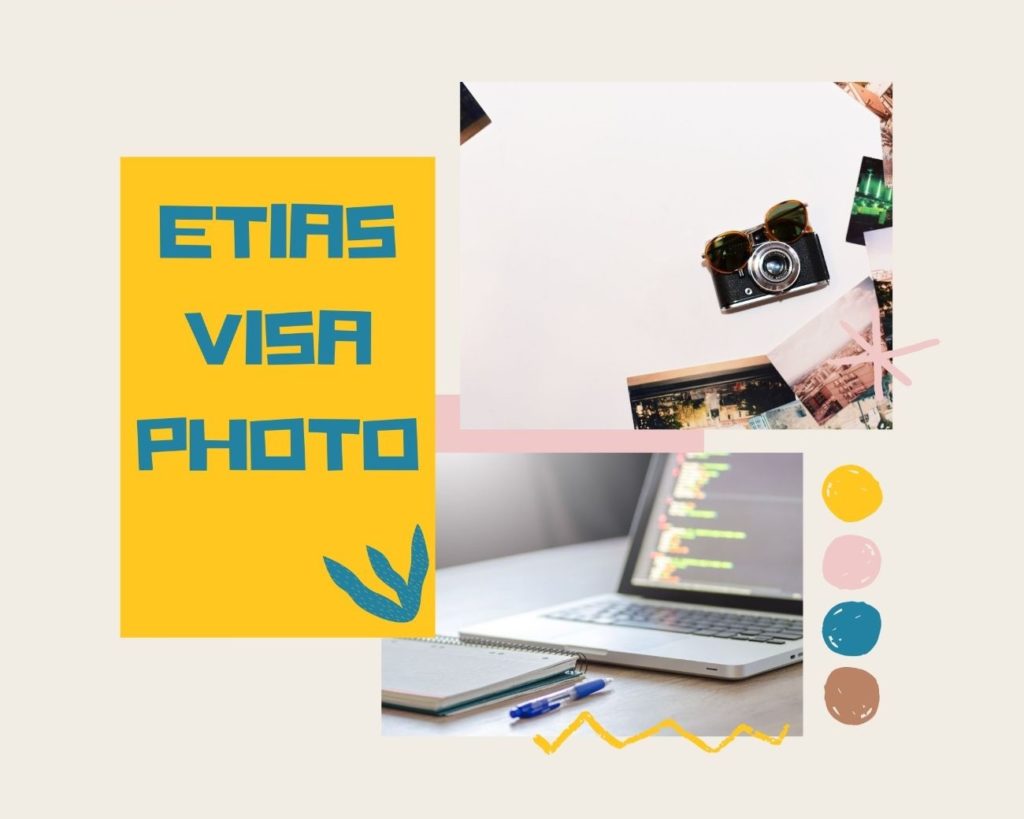 ETIAS Visa photo – Requirements
Make sure you read carefully the different requirements for an ETIAS visa photo or it won't be accepted. We have prepared some guidelines for you so keep calm and learn how to take the correct photo.
The photo must have been taken recently. Most specifically, in the last 6 months. If your appearance has changed notably (hair color, face tattoos, beard…), you need to repeat your photo.
The photo must be in color and printed in 35x45mm paper size. Moreover, the quality of the photo must be optimum. This is, the photo should be printed on top-quality photo paper. Your face must be perfectly visible, so the photo must not contain blurrings, shadows, or any other defect. It shouldn't be edited either.
Make sure there is a good natural light when taking your photo and take it on a white, plain, and regular background.
Look straight to the camera, keep your head in a centered position, your eyes open and your mouth closed. Do not smile, you need to adopt a neutral facial expression. Your face and top of your shoulders must cover between 70% and 80% of the photo.
We recommend you not to use any complements, jewelry, glasses, etc. as it can be considered that it stops your face from being completely visible. This can cause photo rejection.
Sources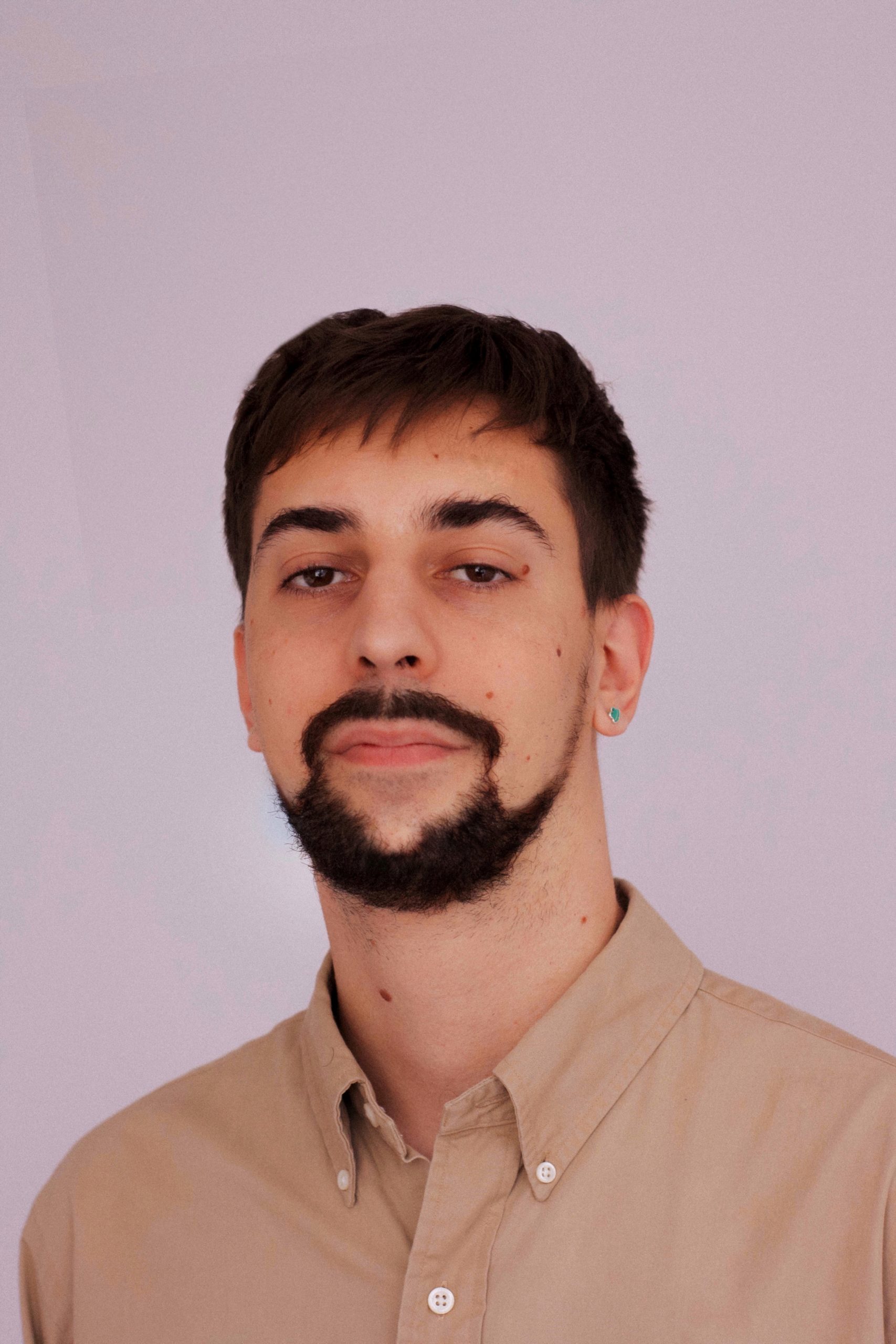 Born in Málaga, Alejandro Martín holds a Master's in Multilingual and Intercultural Communication. His love for travel mainly stems from his attraction to different gastronomic cultures and cooking. His other passions are Afro-American music and skateboarding.