Once upon a time, there was a country that was both paradisiac and unknown, dotted with dream beaches, cities full of magic, landscapes capable of moving even the most experienced of travellers…In this blog article, we would like to reveal the "must-sees" of this small country full of great secrets that is Portugal and to convince you to visit it at least once in your lifetime.
Have you ever wondered why Portugal received more than 27 million visitors in 2019? Not to mention that the country was awarded as the "Best World's Destination", beating on hard competitors such as South Africa, India, Spain, Greece, Brasil or the United States. Not bad for such a small country, huh?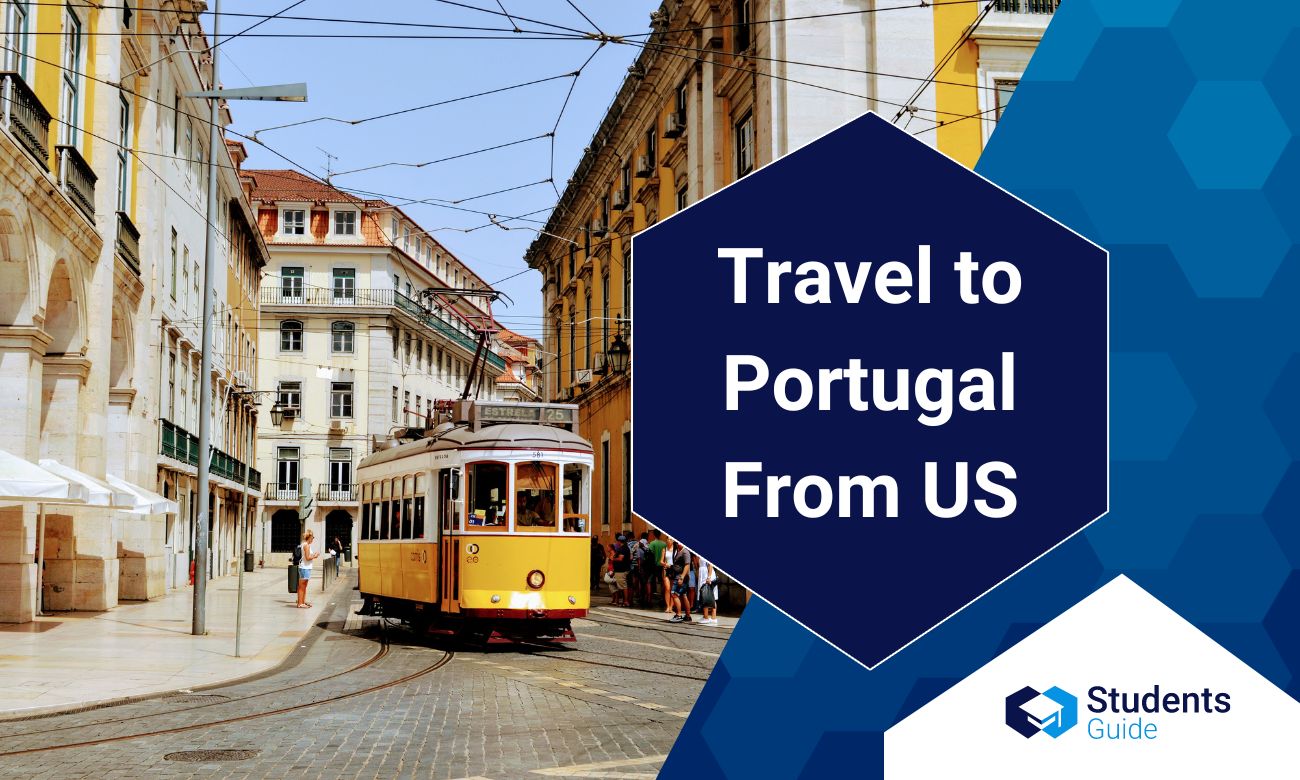 Portugal is also one of the cheapest countries to travel to in Europe. Like its neighbouring country, Spain, they too have the euro. However, even though they share the same currency, many things are cheaper in Portugal than in other countries of the European financial community. In fact, it is a well-known fact that towels and tablecloths are cheaper in Portugal and that is why many Spaniards used to cross the border to buy them, as they were only a few minutes away from home.
However, the most beautiful thing about Portugal is all the charming cities it encompasses. Although the best known is its capital, Lisbon, Porto has recently become very fashionable as one of the most beautiful bohemian cities in Europe.
However, if you have time to travel around the country, we recommend taking a route through Aveiro (the Venice of Portugal for its canals), Braga (known for the Sanctuary of Bom Jesus), Guimaraes (known for its Castle) and, of course, Lisbon and Porto. However, if you are travelling in the summer and fancy some beach tourism, you can visit the Algarve, a very cheap area of Portugal with amazing beaches and very student-run.
Reasons why you NEED to visit Portugal
In this article, we have compiled a list of the main reasons why you should go to Portugal. So remember, here's what not to miss:
The food: visiting Portugal and eating bad food can't go within the same sentence. The food is delicious and the dishes are usually very plentiful, so it will be very difficult to stay hungry. We recommend that you try their rice with fish, cod, and if you visit Oporto, don't miss out on the Franceshina. And for dessert, don't miss the house specialty: the "pastelitos de nata".
The citizens: they are extremely friendly. In Portugal, everyone knows each other. Only if you visit a local restaurant a few times, the owner will immediately begin to recognize you and see you as one of his own. People after getting to know each other in such a way can easily tell you about their life and health. Moreover, this is done in detail: long, emotionally, and very carefully.
Addicted to surf?: if you are a fan of sports such as surfing or kitesurfing, Portugal is the ideal place for your summer holidays to relax and practice these sports, well, if you can call that relaxation.
If you love literature: the city of Óbidos is considered by UNESCO as a literary city, and this beautiful city offers endless possibilities to enjoy literature in the most unusual places, such as the church of São Tiago converted into a bookshop or a wine cellar, where in addition to tasting the wines of the region, you can browse through national and international classics.
The Algarve: the beauty and magic in Southern Portugal. The word "Algarve" comes from Arabic and it means "the land where the sun sets". Beautiful land in the south of Portugal that has become a sun and beach destination for many tourists. Are you a more relaxed person and you don't feel like being surrounded by a lot of tourists? Then keep reading!
The beaches: if Portugal has something that Spain does not have, that is a more slowed down paced life, unlike its neighbor Spain, as this little country is much more unknown from a touristic point of view. As a consequence, you can find wild beaches with many kilometers in which you may not even find anyone, there is not even a building. Pretty amazing.
Best places to travel in Portugal
We hope we have already convinced you to travel to Portugal, and if we haven't already done so, here is a list of the most hidden secret places in this country. Are you up for it?
Sao Rafael beach: there is no more typical image of this region than that of these beaches of golden sand hidden under high cliffs, with clear, emerald waters. Welcome to São Rafael! Not far from Albufeira, recently nominated for the title of the best beach in Europe, and for good reason!
Benagil Cave: Benagil, a small fishing village on the southern coast of the Algarve has gained fame in recent years thanks to its incredible sea-made cave. However, there is much more than just a cave to explore in this picturesque Algarvian destination.
Pego do Inferno waterfall: The beautiful Pego do Inferno is situated in the parish of Santo Estêvão, about 7km from Tavira, and is one of the most beautiful Algarvian landscapes, although different from the tourist image of the Algarve's golden coast. There is a Legend about the name behind this waterfall.
It is said that many years ago, a carriage fell into the Pego and its occupants fell into the lagoon. The bodies of the occupants of the carriage and the animals they were carrying were never found and the divers were unable to find the bottom of the lagoon, so the place was called "Pego do Inferno".
What do you need to travel to Portugal?
If you arrived at the end of this article it is because you are thinking that it is time to make a trip to Portugal. We would like to point out that travelling to Portugal is completely safe, as long as you follow the instructions given by the Portuguese Government.
And now you are probably wondering what you need to travel to this paradise. And the answer is: you need a Portugal visa. But don't worry, it is not as difficult and complicated as you might imagine. If you are coming from the United States, there will be important news concerning document requirements to enter any of the Schengen Area countries involved in a system called ETIAS (an online Visa waiver that simplifies the Visa process).
What is an ETIAS?
An ETIAS (European Travel Information and Authorization System) is an Online Visa Waiver, created by the European Union as a response to the increasing number of tourists coming to the continent. It is made specifically for U.S citizens who wish to visit Europe for up to 90 days. It is important to bear in mind that it is mandatory to hold a valid ETIAS to travel around and visit the European countries.
The ETIAS system is pretty straightforward and easy to fill in, so you can get your access to Europe as soon as possible. Here you have a list of the information that you need to fill in for your application:
Personal information
Education and current employment information
Passport or travel document information
Answer ETIAS background and eligibility questions
Remember that your passport needs to be valid in order to get the ETIAS. On the contrary, if it is invalid, please make sure that it will be ready on time for your travel. To get a new passport, you will be required to hand in your old passport (in case it was lost or stolen, other forms of identification with a picture) proof of citizenship, fee payment, and a colour passport photo.
Passport photo general requirements
Getting a new picture for your passport might be tedious sometimes as many requirements have to be met, and also, if you decide to go to a professional photographer, it can result in a very expensive process. But we have the solution for you! What if we tell you that you can get your passport from the comfort of your own home, in just three seconds, sounds great, huh?
Let's start with a short guide on how to get the best passport picture:
Remember that the passport photo has to be no older than six months.
It has to look professional, so avoid taking yourself selfies, and instead ask for someone to help you take the photo. Also, do not use any filters, as they would be immediately rejected by the authorities.
Don't forget to take off your eyewear, unless they are essential.
Be careful about the accessories! Avoid the use of headwears (headbands, caps, hats, scarves or other forms of head accessories), unless you need to wear them for medical reasons or for religious beliefs).
The background is a very important element on the passport photo, in most cases, it has to be white, or of a color that will contrast with your face and hair.
Don't smile! Try to keep on a neutral expression and look forward, as smiling, frowning, showing teeth, or keeping the mouth open is not permitted.
Sources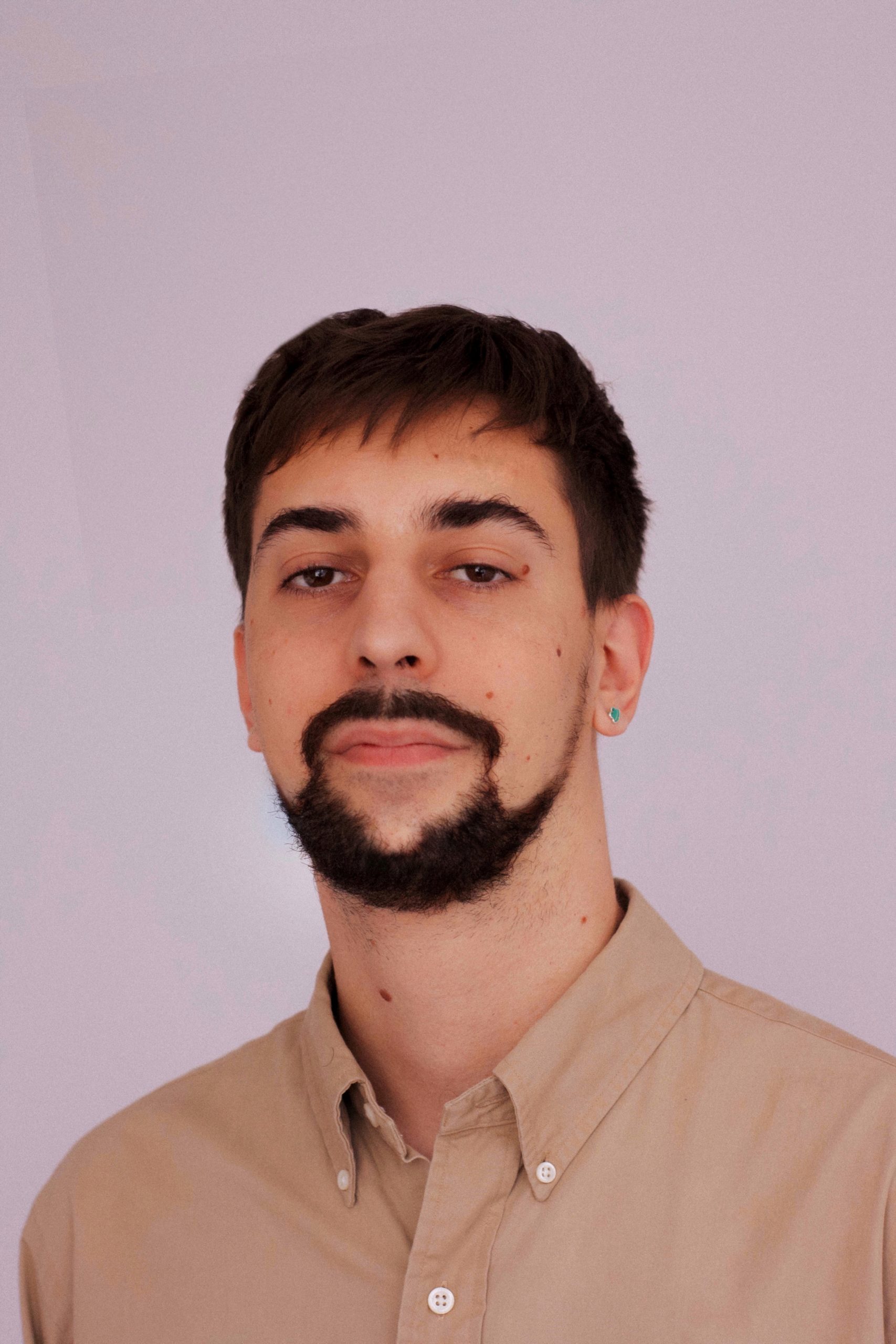 Born in Málaga, Alejandro Martín holds a Master's in Multilingual and Intercultural Communication. His love for travel mainly stems from his attraction to different gastronomic cultures and cooking. His other passions are Afro-American music and skateboarding.