Without question, Vienna is one of the most beautiful European cities located in the eastern part of Austria, where the country borders the Czech Republic, Slovakia, and Hungary. It has a population of around 2 million people, many of whom are foreign citizens who come to Vienna to work and study as well as to enjoy this charming city where contemporary and traditional architecture coexist in perfect harmony. Besides exquisite architectural ensembles that make Vienna so unique, the city is famous for being ranked by the Economist Intelligence Unit as the most liveable city in the world. Although Vienna is considered quite an expensive city, you won't need the fortune to discover and experience its most beautiful parts. As a student in Vienna, you will be entitled to discounts to various places; just make sure to have your student ID always ready ;).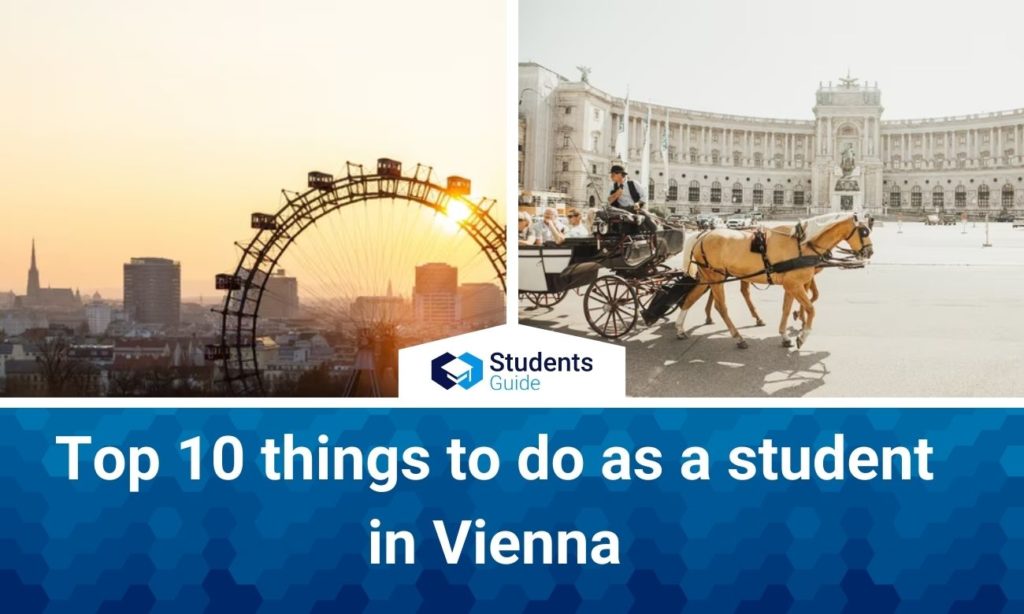 However, as there is a countless list of fun things to do in this city, you might be overwhelmed with all possibilities. Therefore, we have compiled the list of the top 10 things to do as a student in Vienna:
Visit the St. Stephens Cathedral
The first out of the top 10 things to do in Vienna as a student is visiting Austria's most beloved landmark, the St. Stephens Cathedral.
The construction of this monumental building started in the 12th century, but the cathedral as we know it today was reconstructed in the 14th century on the initiation of Austrian Duke Rudolph IV. It was heavily damaged during the Second World War, but fortunately, it was possible to restore the building to its original state after the war. Since then, it has been standing proudly in the incredibly charming historic city center and attracting many tourists every year with its enormous size, mosaic roof, and Gothic style.
The cathedral has four towers, among which the tallest one is the 136-meter-tall South tower. This tower offers an astonishing view for those willing to climb 343 stairs, and we promise the view from above is worth that effort. Although the entrance into the cathedral is free of charge, those who want to visit the tower room with a panorama view will have to pay 6 euros for that experience. Lastly, if you like macabre stories and atmosphere, we encourage you to spend a few more euros on the underground tour in the cathedral's catacombs. Around 11 000 bodies of famous Emperors and their families found their final resting place in these catacombs beneath the cathedral.
Explore hiking trails
If you want to explore the Austrian capital to its fullest, we recommend you to put hiking trails on the top of your 'to-do' list. Vienna has quite a few hiking paths spread across the city, and the most popular among them is Kahlenberg. This 11km long hiking path will lead you around Kahlenberg, the famous hill in Vienna. You can expect quite a demanding uphill walk; still, the breathtaking view over the city will make you forget about the burning sensation in your legs. Another interesting route is Urbane-Gemandebau Wandeweg. It is the shortest hiking route and presents the largest affordable social housing concept in Europe. Along the two mentioned, some other trails we suggest doing are:
Laaer Berg
Hermannskogel
Bisamberg
Wienerberg
Lastly, all trails are well connected to the public transport network, and for more info about each route, you can check "hiking paths in and around Vienna" on the Stadt Wien official website.
Spend a day in Prater
One of the most fun things to do in Vienna is spending a day in Vienna's world-famous amusement park, Pater. It is situated in district Leopoldstadt and can be easily reached with U1 and U2 (Praterstern stop). Turbulent roller coasters, ghost trains, 5D cinema, diverse games, freefalling, go-karting are just some of the highlights that you can experience in Prater. This amusement park also features a city's trademark, the Giant Ferris Wheel – Riesenrad. It was built in 1987, and it represents one of the main tourist attractions in Vienna. The Riesenrad is equipped with 15 wagons, and they can be booked for small private celebrations like birthdays or graduation dinners.
The area of Prater also includes a park called Green Prater. It is a 4.5km long boulevard surrounded by trees and grass fields, and it spreads from the Praterstern underground stop to the Lusthaus (a restaurant in Prater). Although it is situated just 3km away from the city center, it could be said that nature is thriving here. This area provides an ideal setting for strolling, skating, and rollerblading. For students enrolled in the University of Economics or Sigmund Freud University, this area will become very familiar as both universities are situated close to the park.
Visit Museums
Whenever you want to get your culture fix, Austria's capital will leave you spoiled for choice with more than a hundred museums and galleries. Vienna's best museums offer you a glimpse into almost everything from the history of art and human life to contemporary culture. If you are an art enthusiast, visiting the Albertina museum, Museum of Applied Arts (MAK), Leopold Museum, and the Art History Museum is a must! However, there is also a wide range of history museums for those who enjoy exploring old times. If we had to pick only one for you, it would be undoubtedly the Natural History Museum, where you can experience the earth's history through 20 million exhibits displayed together under the roof of this museum.
Keep in mind that all museums in Vienna offer a discount for students, and some of them have free admission every 1st Sunday of the month. Besides, some museums can always be entered for free, such as District museums, Money Museum, Kunsthalle in Museumsquartier, and Snow Globe Museum.
Take a walk down the historic Ringstraße
Ringstrasse is a 5,3km long boulevard looping the historic Inner Town following the path of the Medieval wall that used to protect the city from invaders in the past. Walking this road, you will encounter the most noteworthy buildings in the city, such as the State Opera, the Parliament building, City Hall, Burgtheater, the University of Vienna main campus, and many more. Because of its extraordinary architectural beauty and fascinating history, this road is called the "Lord of the Ring Roads" and is protected by UNESCO as Vienna's world heritage.
P.S. if 5km sounds overwhelming, there are numerous inviting beer gardens along the way to unwind. Besides, you can always take tram line 1 and enjoy the beauty of this street with ease.
Explore Viennese Nightlife Scene
When you want to celebrate passing your exam or if you are simply one of those students who love to party, Vienna has plenty of options for you. Lovers of good electro music will probably consider O der Klub their second home. Artists like Marco Carola, Claptone, Fisher, Monika Cruse, to name just a few, are regularly playing their best sets in this club. However, if you like to move out of the 'mainstream box' and explore this music genre from a different perspective, the club Grelle Forelle might be a better option. The program in this club features artists from the underground scene who present their new techno, house, and hip-hop acts to the Viennese public every week. Yet another fantastic club on our list to visit is Pratersauna. Because of its specific style (just imagine sauna converted into a stylish club) and its outdoor pool, we can assure you that no other club in the city has a better setting for summer parties.
However, if you like your night out a bit calmer, there are plenty of other places in the city center and in the area of Donauinsel that are worth visiting. The most favorable bars among students are Klyo bar, Loco, Bukowski-The Pub.
Meet friends in Museumquortier (MQ)
If clubs and bars are not your cup of tea, don't worry! – you can always grab a drink (or two) with your friends and find a perfect open-air spot for chilling out. One of those spots that you should consider is Museumsquartier (MQ). During the day, MQ is a cultural and touristic place because many cultural institutions like the Leopold Museum and MUMOK are situated here, but in the evening, it transforms into the perfect spot for hanging out with friends. Also, if you are a freshman in the city, going there might be an excellent opportunity to meet new people.
Study in the Austrian National Library
As a student, besides exploring the city and having fun, you will inevitably have to spend some time studying. One of the most beautiful and quiet places to prepare for your exams or write final papers is the Austrian National Library. Because of its impressive state hall, it counts as one of the most beautiful Baroque libraries in the world. Its exhibition comprises more than 200 000 volumes, including the collection of Martin Luther's writings from the Reformation Era.
The annual membership card for students costs 25 euros. By purchasing it, you gain access to all library services: the internet, database, and electronic magazines. Apart from that, the student membership card includes free entrance to the museums of the National Library, exhibition openings, and guided tours. Also, you will enjoy the benefit of reduced price to the partner institutions of the library, including some museums, theatres, and Vienna State Opera.
Get active at Donauinsel
Donauinsel, also known as the longest ' fitness studio' in Vienna, is an approximately 21km long artificial island. The island offers people a fantastic opportunity to engage in diverse sports activities. You can swim in the river, get active in one of the climbing places, play beach volleyball, as well as run, bike, or skate along the island. There is also a waterskiing and surfing school for those who wish to try such activities. The world's biggest trampoline center can also be found on the island. Nevertheless, many people go there to take just a relaxing walk on a beautiful promenade or treat themselves to a picnic or grilling with friends.
Visit the State Opera House
Vienna's second name is the "City of Music" because the world-famous composers like Beethoven, Haydn, Shubert, and Mozart called Vienna their home.
When living in this music city, visiting the Vienna State Opera House is mandatory. It counts as one of the most renowned cultural institutions in Europe, which is constantly praised for the quality of its orchestra and the beauty of its architecture. Vienna State Opera House has a special discount for students, but you can also get very cheap tickets if you book a seat in an area previously used for standing (it has been changed due to COVID restrictions).
In the end, although our list does not include everything you can do in this city, we hope that we have provided a good overview of the best things to do as a student in Vienna.
We wish you a lovely stay! 🙂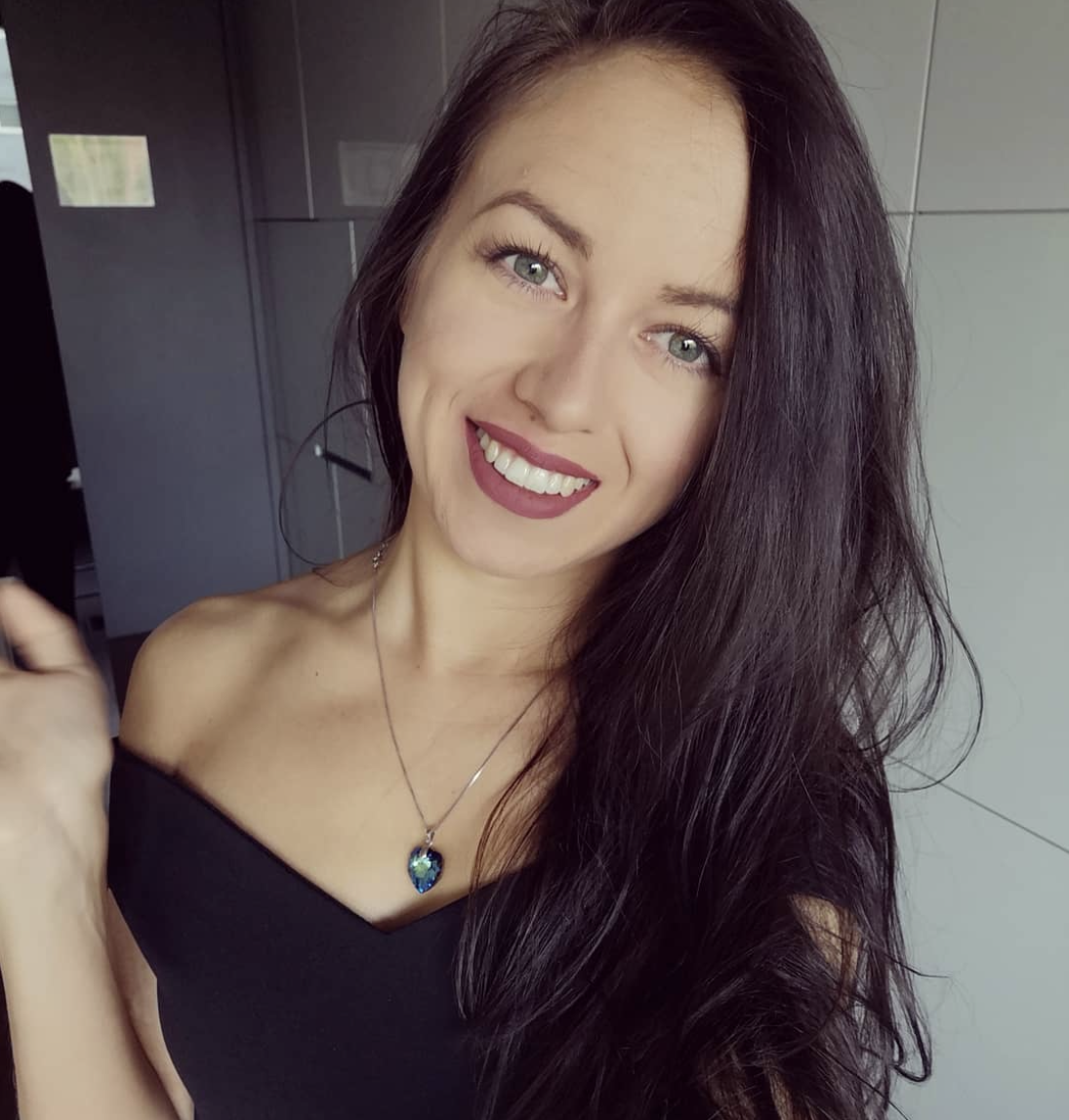 Anisa is a Media and Convergence Management student at AAU in Klagenfurt. She is a passionate poetry reader, games lover, and enthusiastic writer. When she is not writing, Anisa loves to spend her time traveling and exploring new cities. Her professional interests include consumer behaviour, organizational communication, and cross-media management.