Moving to a new place could be an exciting but, at the same time, quite intimidating experience. On the one hand, it represents the beginning of a new and adventurous chapter of your life book, but on the other, it means that you have to start everything from scratch. Many would probably agree that the most challenging part of moving to a new city is leaving everybody we know behind and being alone. We all experience loneliness at times and in different degrees, but we easily overcome it when we live in a place close to our family and friends. However, after moving to a new city, the feeling of constant aloneness tends to become a real problem for most of us. But how to meet people in a new city?
Although there is no correct formula for meeting people in a new town, one thing is sure – you will need to go out, interact, and spend time with various individuals in that place in order to reduce social anxiety and find friends. In this blog post, we compiled a list of 7 simple but effective tips on meeting new people after moving to a new city.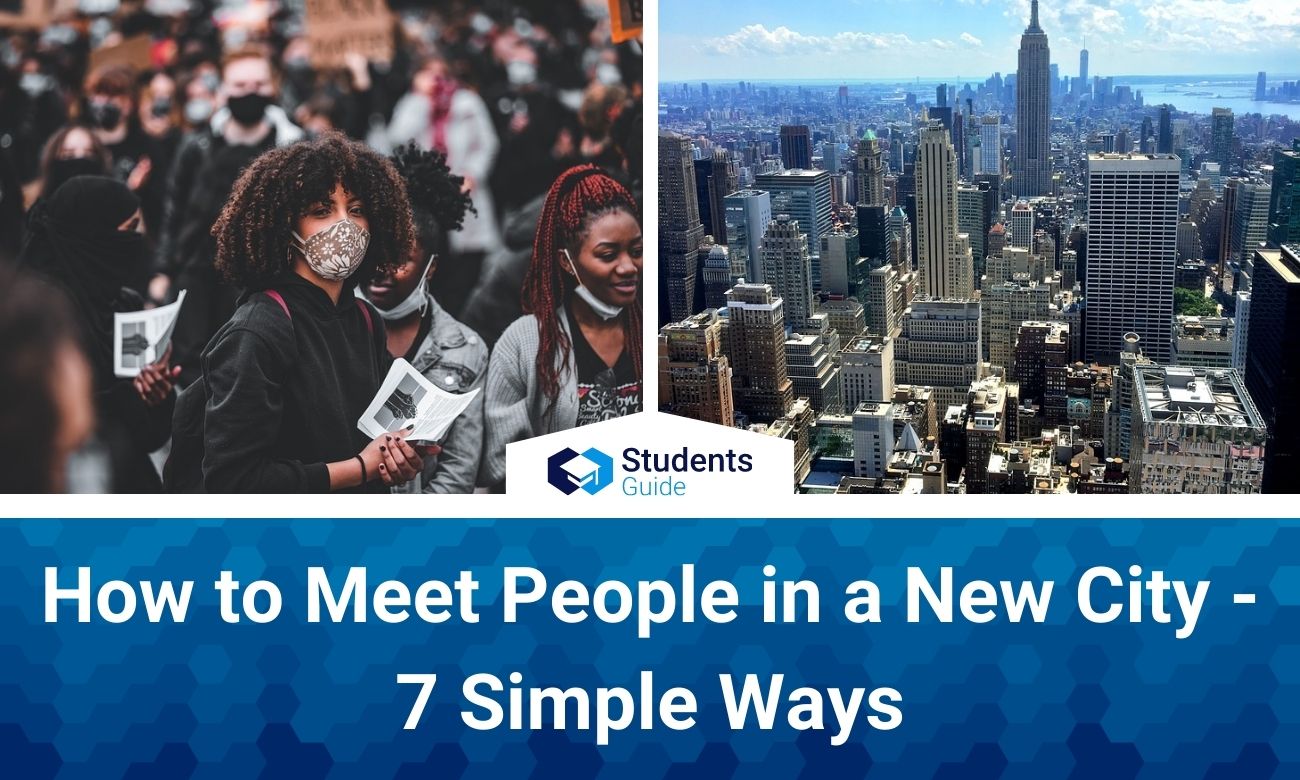 Become a volunteer in local organizations
Out of all suggestions on how to meet new people, volunteering for a cause that you care for probably tops the list. If you decide to spend a few hours of your free time volunteering, not only the organization of your choice, but you, as well, will have a lot of benefits. Volunteering can boost your self-confidence in a healthy way and help you overcome your insecurity. Besides boosting self-confidence, volunteering can encourage you to connect with others. It is without question one of the easiest and best ways to meet new people and improve your social skills. You will come across a group of individuals who share common interests, and before you even have time to think about loneliness, your colleagues from the organization will become your new friends.
Many different NGOs are looking for volunteers, and you just have to find a perfect one that suits your interests. Some causes that are worth fighting for are animal welfare, human rights, climate change, children and youth, to name just a few.
Take a foreign language class
Taking a foreign language class is regarded by many as the best way to meet people in a new city. It is commonly known that learning in a group setting often stimulates the connection between people, and for this reason, we quickly make friends in the classroom atmosphere. I remember after moving from Bosnia to Austria, taking an Arabic class was one of the most important decisions that I made because it helped me meet new people who later became good friends of mine. Many student organizations, like for example ÖH in Austria, organize very cheap language courses that could be attended by non-students as well. Therefore, I would highly recommend checking such organizations in your city.
Join a gym studio
Joining a gym studio is a great way to stay fit and be social at the same time. I know that it takes some courage to approach strangers, but you will feel more comfortable talking with people in the gym when you start seeing them regularly.
After several encounters, all it takes for your exercise partner to become your friend is an invitation for a drink after the training session. Nevertheless, keep in mind that sometimes you might be left empty-handed, but don't let one or two rejections discourage you in your attempt to make friends.
Hang out in local bars or pubs
Meeting people in a new city is often linked to the available opportunities. For this reason, it is essential to research your location to discover what it offers. You probably heard that bars are a common and most natural place to meet new people, so our suggestion is to start exploring local bars after arriving in a new city. Some bars or pubs organize trivia nights, and you can team up with random groups of people and compete against other teams. You should not miss such fun events because it is an excellent and easy strategy to build connections with locals. Therefore, make sure to follow local bars and pubs on social media to stay informed about all events they organize.
Attend events
When you are a child, meeting new friends is a piece of cake, but when it comes to meeting new people as an adult, it can be challenging and time-consuming. However, a shared experience is the basis for bonding with others; therefore, we believe it is important to visit cultural places or attend events where you can network with people who share common interests. For example, visiting music or art festivals, live concerts, and other similar events can be another brilliant way to meet new potential friends and have fun at the same time.
Use apps to meet people
While some people are more outgoing, others have difficulty when it comes to meeting new people in real-life situations. Unsurprisingly, most people feel uncomfortable approaching and starting a conversation with strangers, but numerous platforms and mobile apps can help you with that.
One of those apps is Meetup. It is probably the best app to meet new people after moving to a new town. Whether you are looking for a friend, wish to attend local events, or simply want to learn new things, this app will be an ideal choice. It is great for building local communities and will provide you with plenty of different options. You just have to decide which dates you are available, pick the category (sport, food, music, beliefs, etc.), and the app will list the most relevant events based on your location. After deciding which event you want to attend, you can message other attendees and arrange to go there together. Also, you can choose an option just to meet new people and set your own meetup events (online or in-person).
The application is free and is available on both iOS and Android platforms, but there is also a web version if you feel more comfortable using your laptop. Other similar meeting apps include Bumble BFF, Nextdoor, and We3.
Join Facebook groups
Facebook isn't just for interacting with individuals you know; it's also for connecting with people you could have a lot in common with. Joining a Facebook group is the most straightforward way to meet individuals who live in the same city and share the same passion (e.g., reading books, riding a bike, hiking, etc.). Just type in the name of the town in the search bar, choose the filter "groups," and explore various options. There is also a feature called "Meet New Friends" designed to assist people in forming connections with others from the same community (be it a shared location, workplace, or university). However, it is an opt-in feature meaning that you will come across only those users who turned it on. The same is true if you want other people to find you.
Final thoughts on meeting new people
Lastly, it will help if you keep in mind that meeting new people in a new city can sometimes be a tiring experience, especially when you focus on one person and that person ghosts you. You should not worry much about that. We can assure you that almost everybody who moved to a new city had that experience. However, if you keep rejection in your mind, it will be easier to overcome it if it occurs. Our advice is to never let the fear of rejection keep you from approaching and meeting new people. And most importantly, don't be afraid to try new things and visit new places because only if you are out and surrounded by people will you have an opportunity to connect with them.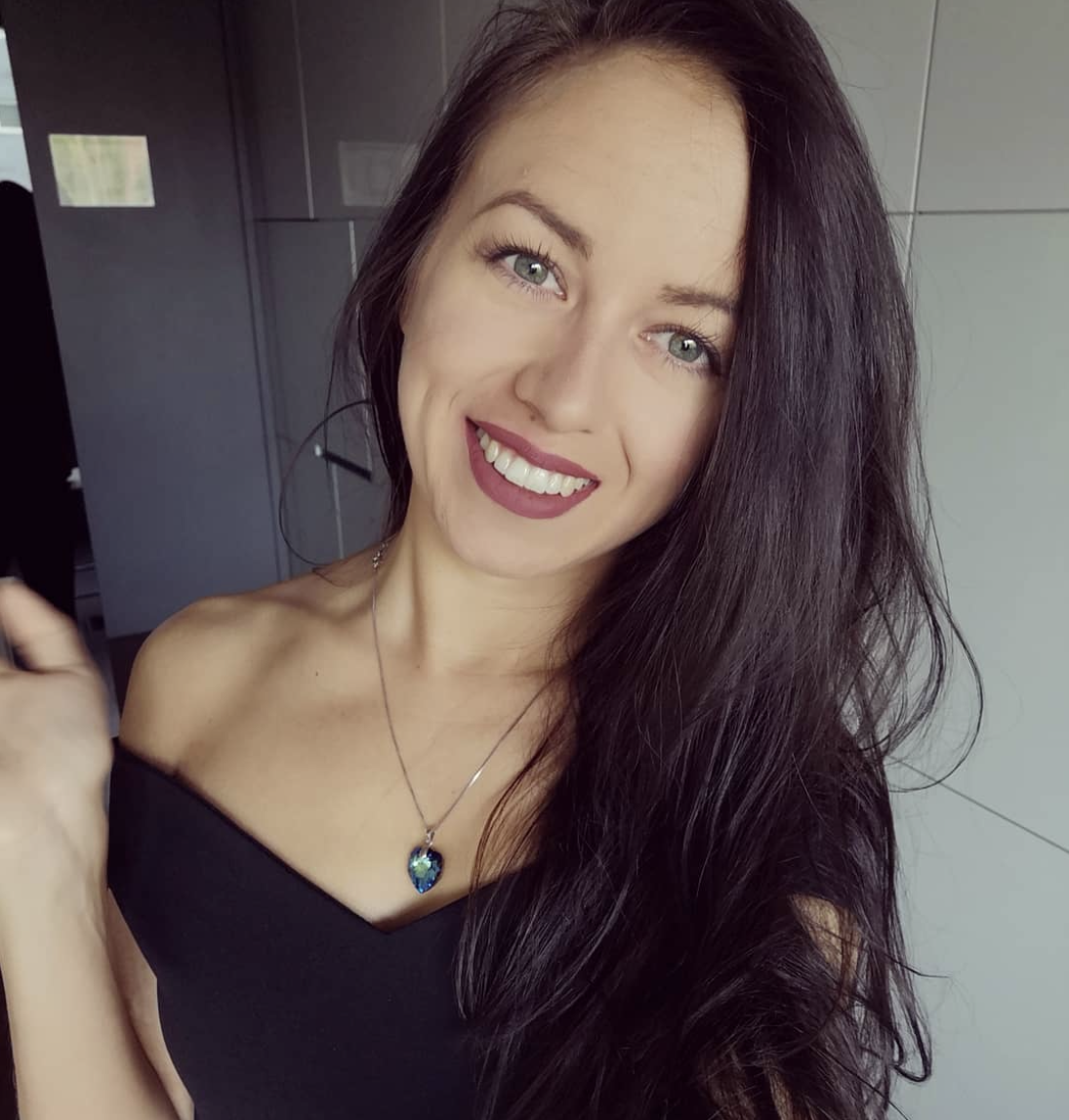 Anisa is a Media and Convergence Management student at AAU in Klagenfurt. She is a passionate poetry reader, games lover, and enthusiastic writer. When she is not writing, Anisa loves to spend her time traveling and exploring new cities. Her professional interests include consumer behaviour, organizational communication, and cross-media management.