You may have been assigned a case study and do not know where to start, or just find yourself to be curious about how it works. In either case, you will not be disappointed. Case studies are both rewarding and essential to innovation and progress. In this article, we have highlighted their key features and components. By reading it, you will be walked through the process of conducting a successful and fruitful case study.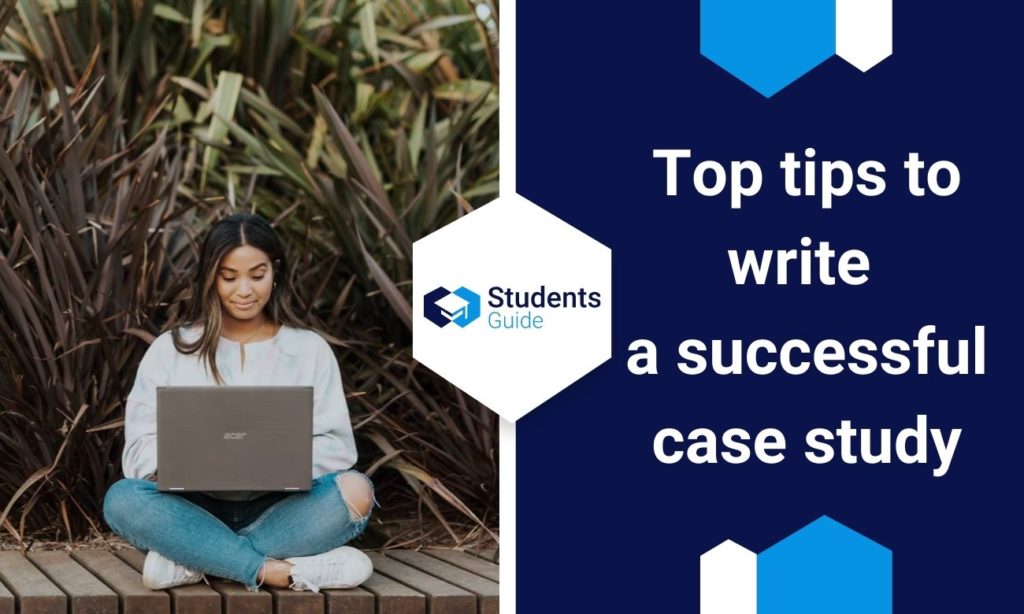 What is a case study? — An in-depth definition
A case study is a research method. More specifically, it is a subset of qualitative research: a meticulous naturalistic process aimed at gaining a thorough understanding of certain social phenomena.
The term case study consists of two words: case and study. Thus, it is no surprise that a case study means the study of a case. The case could refer to an individual, an event, a group, or an organization, for instance.
More specifically, a case study is a detailed, comprehensive, scientific, and in-depth analysis of the component of a phenomenon. The results yielded from it are meant to be very accurate. However, because it is only focused on one specific group or aspect, not all the results can be generalized to other groups and other cases.
In other words, a case study can be viewed as a kind of research strategy based on experimentation. This type of research method is used in a plethora of fields such as health, business, management, marketing, politics, social science, public administration, sociology, psychology, education, counseling, etc.
Case studies can be descriptive or explanatory. The explanatory type of case study uses cause and effect to understand various principles. Like other strategies, it follows a process of reviewing events, collecting data, analyzing data, and reporting the results.
Why case studies are important
Case studies are vastly undervalued, yet extremely powerful on several fronts.
They were pioneered by the Harvard Business School over 100 years ago, introduced as a study method to help with students' understanding, memorization, and practical use of concepts while boosting their analytical and critical thinking skills. The load of theoretical information cast at students sparsely remains after their academic years. Thus, much as words stick in people's minds when used in context, from an educational and/or promotional point of view, concepts are better recalled when set in a case.
More broadly, when looking at the benefits of case studies in research, the following merits are often brought up:
An understanding of the latent dimensions of phenomena: this method offers a unique insight into the essence of a phenomenon
An overview of the peripheral aspects and influences of events: the researcher often finds new circumstances that were not previously envisioned
A hold on reality: delving into the roots of phenomena by examining their concrete features provides a valuable perspective on life
You may also be interested in:
How to Take Notes at University
How to Create the Best Study Routine
How to Fight Distractions While Studying
Main features of a case study
A case study, as uncovered earlier, is a subset of experimental research. It features different characteristics that distinguish it from other research means. Among them, the following four can be mentioned:
Specificity: focusing on a specific case is a key component of the scientific approach to problems
Descriptive nature: this research strategy examines a case and thoroughly describes its characteristics under different circumstances
Exploration: it explores interrelationships to gain new perspectives and meanings
Induction: a case study is based on inductive reasoning — drawing general conclusions from specific observations
What benefits can you expect from a case study?
Conducting a case study is the best way to study items that need an all-out and thorough examination. By indulging in such an activity, you will probably secure the following gains:
Innumerable sources of data
A wealth of new and comprehensive information from the case at play
A much better grasp of the dimensions of a study unit than that you can get from lectures
3 disadvantages of case studies
The use of the case study method also implies shortcomings that make its results difficult to rely on for every research field. The three main disadvantages of this research strategy are the following:
A general non-observance of scientific order and coherence
The impossibility to generalize the results to an entire domain, or even to slightly different situations
A time-consuming process for a narrow scope of application
How to conduct a case study — A 3-step process
Writing a case study can be daunting, but does not have to be. We are well aware of the challenges that hold students back, which is why we prepared a checklist for you to review before getting down to the task.
First, there is one thing you need to note. Research cannot exist in a vacuum. It is always based on a theoretical framework. A case study without a theoretical framework may provide interesting details about a case, but these details do not have much significance. Haphazardly collecting results without involving any form of theory is like writing a succession of events without making them a story.
The essential steps for conducting a case study are as follows:
Design
The first thing to look for when drafting a case study is what to ask. Finding questions that begin with how and why is a very good place to start: they are what qualitative research fundamentally seeks to answer. The second consideration is what to do. What case will be analyzed? What sample of reality best portrays the issue at play? Depending on your field of research, you may think about a profile of individuals, a population group, a minority, an institution or type of institution, a product or type of product, a past, ongoing or forecasted event, a natural phenomenon, a client or voting base, a market segment, etc.
Data collection
At least four sources of information must be considered.
Documents: any informative material you may find, including but not limited to reference books, scientific or academic publications, official websites, historical notes, brochures, letters, minutes, agendas, booklets, etc. All of your sources need to be cited and referenced in a bibliography.
Interviews: in-person interviews or surveys conducted by means of a questionnaire are common features of case studies. These methods of data collection are highly valued. Make sure you have a sufficient number of entries to work with to avoid presenting incomplete or biased information.
Participatory observation: includes active experimentation, but also sitting and observing behavior on-site
Human artifacts: items, photographs, video clips, written notes, printed texts, audio recordings, etc.
Reporting
Case study reports can be presented in different forms, the most common being typewritten or handwritten accounts, portfolios, sometimes even short films. In case studies that take a comparative stance, findings can be compiled alongside the compared item. Regardless of the form chosen for the report, the researcher must consider the audience. A report made for policymakers should have a different style from one which is to be published in a scientific journal.
How to determine the subject of a case study
The choice of your subject will shape your entire research experience and its outcomes. You should make sure that it is relevant to your course, complies with the instructions you were given, and, most importantly, is of interest to you.
To avoid common mistakes when choosing the subject of your case study, pay attention to the following:
Case studies should be written based on a real situation and existing premises
There must be sufficient information to conclude about the issue
It should explore new concepts or introduce a new approach to conventional knowledge. Repetitiveness reduces the impact of case studies.
Inductive reasoning should be used: there must be a causal relationship between the problem and expected outcomes
Structure of a case study report in 7 steps
One aspect students typically struggle with is structure drafting. To help with building an outline, here is a template you can use regardless of the topic of your research:
Basic information on the case. You may begin with a hook to arouse the reader's curiosity.
Introduce and explain the problem: why did it occur, or why is the question asked relevant? What are its direct and indirect influences and effects? What are the potential stakes of this research?
Lay down your first ideas, hypotheses, expected results and consequences
Address your thought process and the solutions considered
Present the actions carried out and explain your choices
Display the results in a compelling manner
Draw conclusions from them and provide a complete answer based on your findings. Also address the obstacles you encountered and any unexpected circumstance or result that arose. Do not forget to replace your findings in the initial context and make connections when it is relevant.
Do not forget the title page! Here are the elements the title page of a written case study report should include:
Title of the research (can be followed by the company or institution of origin's name, the main subject, the target population, market, industry, etc.)
Case study implementation period
Name and surname of the author, degree, university or job title, place of work, relationship with the study target, contact details
Short biography of the authors
10 key features of a good case study
You now have a grasp of all the essentials of case studies and the steps to take. However, to make your work stand out, you need to ensure that it does the following:
Use compelling facts to attract the reader's attention from the start
Explain every aspect of the issue at play so that the reader can understand the stakes
Specify the causes, effects, and influences of the problem and its solutions
Provide sufficient but unbiased information for the reader to forge an opinion
Provide a detailed course of action
Fully explain why and how decisions have been made
Challenge the reader to imagine solutions and anticipate outcomes
Encourage the reader to think critically about the solutions and results
Always base your statements on evidence and documentation, and cite your sources!
Present elements in a coherent order, e.g., from most important to least important or vice versa
Case studies in a nutshell
Case studies make for a valuable opportunity to develop problem-solving skills and implement knowledge in challenging situations. They are a fascinating process that has shaped research, discoveries, and education in the last century. Their flexibility allows for usage in countless fields. What we described in this article is only the surface of the forms a case study can take and what it offers. For now, though, you should be equipped with all the relevant information and guidelines to make your experimental research shine!