Doesn't matter how old you are and what your nationality is, at least once you have heard about the American dream. Moving to the United States to live there and create a successful life is a dream shared by many. But what is the easiest way to try it first hand before eventually taking the big step? Well, studying in the United States! Studying in the United States will give you the chance to experience the country without committing for a long period of time. From there, you can then decide what to do. If you want to know more about what it means, what to do, how much it costs to be an exchange student in the United States, keep reading!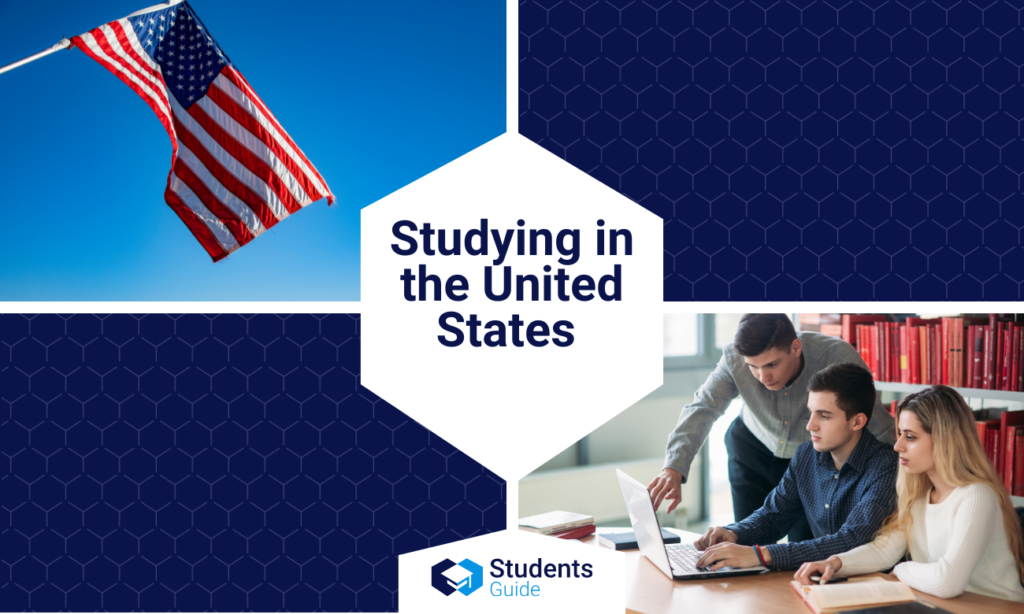 Best organizations for your year abroad in the United States
Finding a good organization for your year abroad might be daunting. First of all you have to consider your age. Are you in university or are you still attending high school? Just that will be enough to change things. Here you will find a list of the best one out there so you can choose based on your needs and your budget.
Studying in the United States while in high school
If you are still in high school, you have the chance to attend your third or fourth year in the United States. If you are not ready to commit for the whole year, you can also choose the semester option. But what organization should you choose? The answer to this question depends on your budget, your destination, and your period of studies. Let's dive right in!
AFS – American Field Service and exchange programs
AFS stands for American Field Service, and it is an international non-profit youth exchange organization that brought the first international students to the US in 1947. It operates in 99 countries around the world thanks to a network of volunteers and local coordinators who are constantly available to assist students.
AFS offers many scholarships, especially to students in need, so that everyone can have the chance to experience the world at least once. Most exchange students who choose AFS receive a scholarship. Sometimes the cost is covered almost completely.
While other organizations give you the chance to choose the State or even the city, AFS believes in the right match between host families and exchange students, so they will assign them a family based on the application that was sent by the two parties.
Did you know that some of the most important personalities were exchange students in the United States? Think about Samantha Cristoforetti, famous Italian astronaut, Cesaria Gaviria, former President of Colombia, and Margaret H. Marshall, from South Africa, chief justice of the Massachusetts Supreme Judicial Court.
The motto is: not best, not worst, just different! Check out their website to know more about programs. And if you are not ready to visit the world, you can always become a volunteer or a host family and invite the world into your home.
EF Education First – host families and exchange students
EF offers a wide variety of language, travel, and cultural exchanges, both for students and teachers. EF sent the first students abroad in 1979, and since then almost 500,000 students from all over the world have taken part in a year abroad.
Students receive help and assistance before, during, and after their stay, so they never have to worry. Just like AFS, also EF checks all host families to make sure to find a good and caring host family for you. Also in this case, you will be assisted by local coordinators who can help you with every question you might have.
Students who choose EF for their year abroad in the US, will spend the first day of their arrival in New York, for an event known as EF Welcome Days. You will have the chance to visit the city and meet with all the other exchange students before going to your assigned State and city.
EF Education First offers many scholarships for deserving students based on their age, personal motivation, and academic performance. Check the organization website to find out more about destinations, fees, and scholarships.
WEP – World Education Program and international experiences
WEP is another organization to consider if you are thinking about being an exchange student in the US. Since 1988, WEP has offered several different programs to those interested in international experiences. Language courses, exchange periods, internships, aupairing, hosting are some of WEP's programs.
For students who want to study in a specific State of the US, WEP proposes the Flex Program. By choosing this option instead of the classic one, students have the chance to choose not only the State, but also the high school they want to attend. From there, WEP will find the perfect family for you.
WEP offers many scholarships of €2,500 ($2,700) and €1,000 ($1,100) to the most brilliant students. On the organization website, you can find all the information you need and you can get in touch with the WEP team.
Studying in the United States while you are in university
If you are attending university, first and foremost you should check your institution's agreements, as most universities have agreements with American's colleges and universities through programs such as Overseas.
If you still are not in university, you can choose to go study in the US altogether, and to get your Bachelor's or Master's degree in one of the country's colleges or universities. American colleges and universities welcome thousands of international exchange students every year, and you will grow and learn in a truly international place.
Moving to the US as an exchange student during university
As you can see, international students have many opportunities to study in the US. There are many organizations to choose from, and while many of them offer similar programs, there can be significant differences in terms of fees. Remember to always check if they offer scholarships and what the requisites are.
Before signing up with any of them for your year abroad, check their website, and if you can, talk to past exchange students. Although they may suggest different organizations, they will always agree on one thing: it was one of the best experiences of their life!
Most international students to the United States, later decide to permanently move to the country.
FAQ – Studying in the US as an exchange student
If you have decided to study in the US as an exchange student, you must have a ton of questions. Here you can find an answer to some of them.
What type of visa do I need to study in the United States as an exchange student?
The visa for international exchange students in the USA is known as J1 visa, and you will have to apply for it in the nearest American embassy or consulate. You should talk to your chosen organization for specifics and logistics.
Can I be an exchange student in the US if I am not a student?
As the word suggests, exchange students are allowed into the country under this program only if they are students, either in high school or university. If you are not a student but want to go to the US, you can decide to move for work or to take part in a summer program. Many of the organizations aforementioned also offer summer programs open to everyone.
Can I choose where to study in the United States?
If you want to choose the State or city where to study during your year abroad as an exchange student, you should choose one of the organizations who give you that chance.
Will I miss one year of school back home?
Every country has a different approach to the year abroad, so make sure to check with your organization and your school. While many countries around the world recognize the year abroad during high school as a formative experience, hence you will not miss a school year but will automatically pass to the next one, your university will always value your period abroad, regardless of the country you come from.
Exchange year in the United States
If you are a student in high school or in university, deciding to study abroad in the United States could be the best decision of your life. While you would have the chance to live in a different country, see the world, and make new international friends, you will also learn new skills, a new language, and will become a citizen of the world.
Universities offer many opportunities to study abroad and high schools will accept whichever organization you will choose. Don't miss this opportunity! You can find more information on all official websites, and through social media you can get in contact with former exchange students.