It's not new. Many people feel stressed about flying for the first time. Myself included. I remember the first time I flew. I was so stressed, probably because I didn't really know what to expect. There are a few reasons that explain why you may feel stressed or anxious about flying for the first time. So here are some tips for first-time flyers to fight anxiety along with some statistics to reassure you.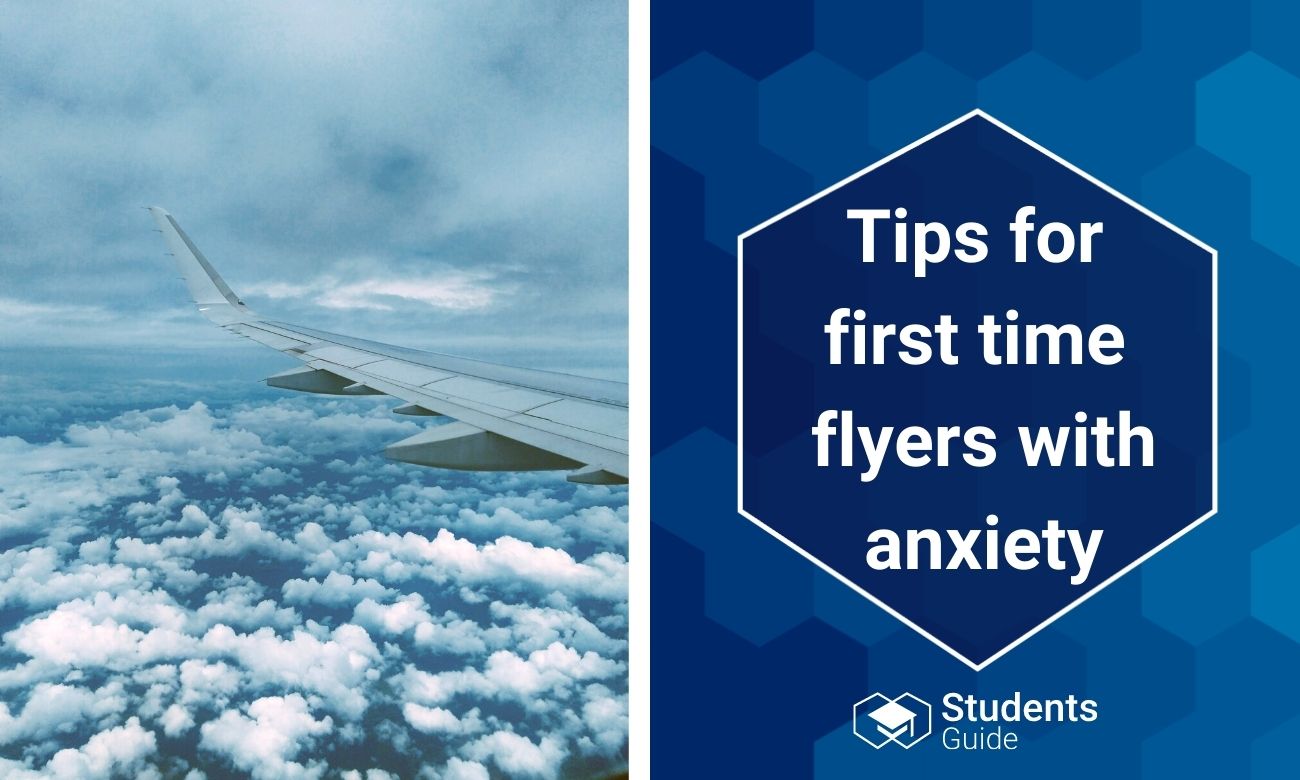 Tips for first-time flyers: how to be prepared and fight against anxiety
Fear of flying can come from various things: you may feel a lack of control or claustrophobia. It can also be stressful to deal with everything all at once. So here is a list of a few tips to help you prepare for your first flight and deal with the anxiety that comes with it.
What to do before taking your flight
Buy your ticket
This shouldn't be a surprise. You have to buy a ticket before flying. But, it can be expensive so I would recommend using a flight comparator, like Skyscanner for example, or even Liligo. Also, make sure to have a passport and/or a Visa depending on the country you are visiting.
Book your accommodation right away
Once you're certain of your stay dates, make sure to book the accommodation right away. The earlier you book it, the more likely you can benefit from a discount. You can book online and use Booking for hotels or Airbnb for accommodation between individuals.
Pack avoiding forbidden objects and products
Many objects and products are forbidden when flying. I remember buying my favorite hair oil for my travel. They threw it in the trash because the volume was greater than that authorized. So, make sure to check everything that is unauthorized. You can generally find the list of restricted items on the airline website.
D-Day of your flight: what to do
Be at the airport at least 2h before your flight
Being a first-time flyer, make sure to arrive at least 2h earlier than your flight. You might be lost and won't know your surroundings, arriving earlier may prevent some unnecessary stress or anxiety.
Check-in your luggage
Find where the check-in counter is and make your way towards it. That's where you will check in your luggage and retrieve your boarding ticket. The "gate" is different, it's where your plane will take off from.
Pass the security check
Probably the longest step when you are taking the flight. Remember the part where I told you about restricted items? That's when you will probably get anything unauthorized confiscated. You can't even pass with a water bottle, so don't bother buying one before your flight.
Perfect, all the long and boring steps are done. Now you just have to go to the gate and get on the plane.
In the plane: what to expect
Find your seat

Follow the flight attendant instructions
The flight attendant will talk about what to do in case of a plane crash. Don't panic, it's a legal obligation, not some premonitory statement.
The take-off
It's probably the moment I was the least expecting personally. There is a lot of noise, the plane gets ready on the take-off runway. It gets really fast for a hot minute and there, poof, you're flying in the air. You might get a little pressure around your eardrums, I suggest chewing gum during the take-off.
The landing
You may feel some stronger shaking than during take-off but nothing too serious, just get ready for it. You'll feel when the plane touches the ground and then it'll be finally over.
A few statistics to calm those who have flying anxiety
If you still feel stressed about flying here are some statistics: there are more than 103 00 flights per day which is roughly around 38 million a year which represents 4.3 billion passengers a day. In 2019, according to Aviation Safety Network, there were 20 deadly accidents out of 38 billion a year, which represents 1 deadly flight accident out of 11 million. So, rest assured. Flying is still, to this day, one of the safest ways to travel, if not the safest.
She is a true lover of world languages and all the nuances they entail. Introverted by nature, this passion allows her to get out of her comfort zone to communicate and embody her role as mediator with all her light. Psst… by the way, she is passionate about cooking, music, travel and all cultures.